'Modern Family:' Is Manny Jay Pritchett's Son?
Jay Pritchett and Manny Delgado couldn't be more different. One loves the business of closets and his dog, Stella, the other loves reading and writing poetry. Still, these two characters are family on ABC's award-winning comedy series, Modern Family.
Here's what we know about these characters and their relationship.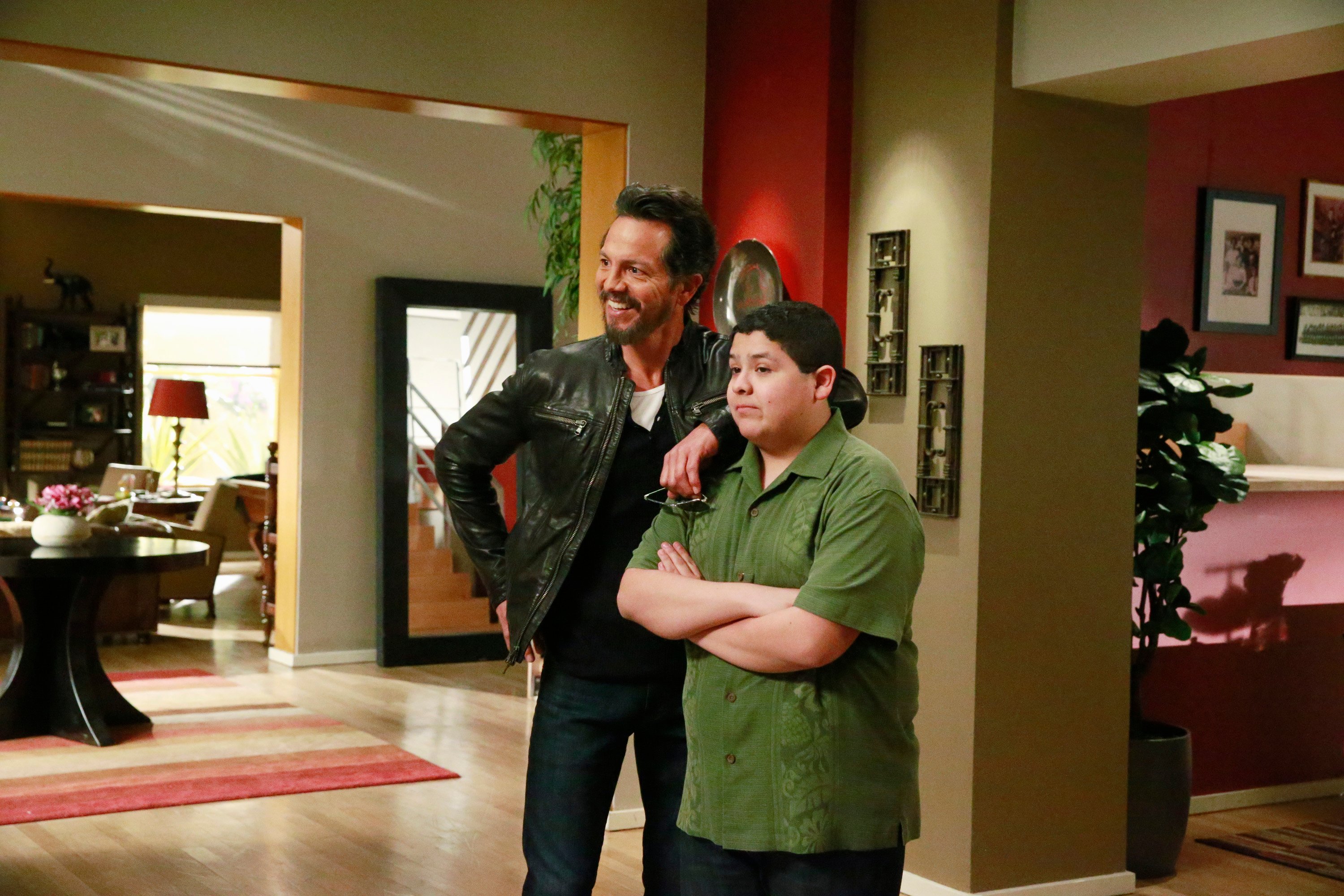 Javier Delgado is Manny's biological father
The characters in this series are one big Modern Family, with Jay Pritchett connecting them all. When fans first met Gloria and Jay Pritchett, they had only been married for a few months, with Gloria and her son Manny moving into Jay's house.
Javier Delgado, Gloria's former husband (and lover, as he's quick to point out,) is Manny Delgado's biological father. That makes Jay Pritchett Manny's stepfather. Although they have somewhat of a rocky relationship at the beginning, over the show's several seasons, these two become friends.
RELATED: Was Alex Dunphy the Valedictorian of Her High School? Here Are Some Milestones for This 'Modern Family' Character
Jay Pritchett doesn't like Gloria's ex-husband, Javier
Does Jay have reasons for not liking Javier? Yeah. Good reasons? Yeah. What are they? It doesn't matter, Jay says, he doesn't like the guy. During a few episodes, Jay Pritchett talks about his relationship with Manny.
Particularly, Jay discusses how Manny's biological father gets in the way of the father-son relationship they have. Fans first met Javier in season 1's "Up All Night," where Jay actually becomes close friends with the character. Just like with Manny, however, Javier lets him down.
In season 3's "Lifetime Supply," Javier takes Manny and Jay to the races where, by looking at the horse's eyes, he can tell who the winner is. Jay knows this isn't true, but with every win, he gets more and more frustrated.
RELATED: Did Luke Dunphy Ever Go to College? Here Are a Few of Our Favorite Milestones of This 'Modern Family' Character
'Modern Family' character, Manny, considers Jay Pritchett to be his father
When Manny and Luke graduate from high school in season 8, ("The Graduates,") Javier decides to take his son for a night of father-son bonding. That ends poorly when Manny realizes he left his cap and gown at the stripper club.
The next morning, Manny and Jay go on an adventure to get it back. When they do, Manny thanks Jay, saying that their relationship is what he considers to be father-son bonding. Although Manny went off to college, the character still has a close relationship with Jay and his mother.
"When I was younger I would more likely say that we were the complete opposite, but as I've grown into the character I feel like now I have kind of followed his way of life…," Rico Rodriguez said during an interview with CBS News. "Manny is kind of becoming a little like me, and I've become a little like him, which is awesome. So we're kind of like the same person."