'Modern Family': Who Does Manny End up With?
Manny Delgado is a hopeless romantic. He loves writing poetry and reading romance novels. Although he often fell in love with different characters, he had a hard time keeping a relationship. 
Here's what we know about this Modern Family character and some of his relationships before the series finale.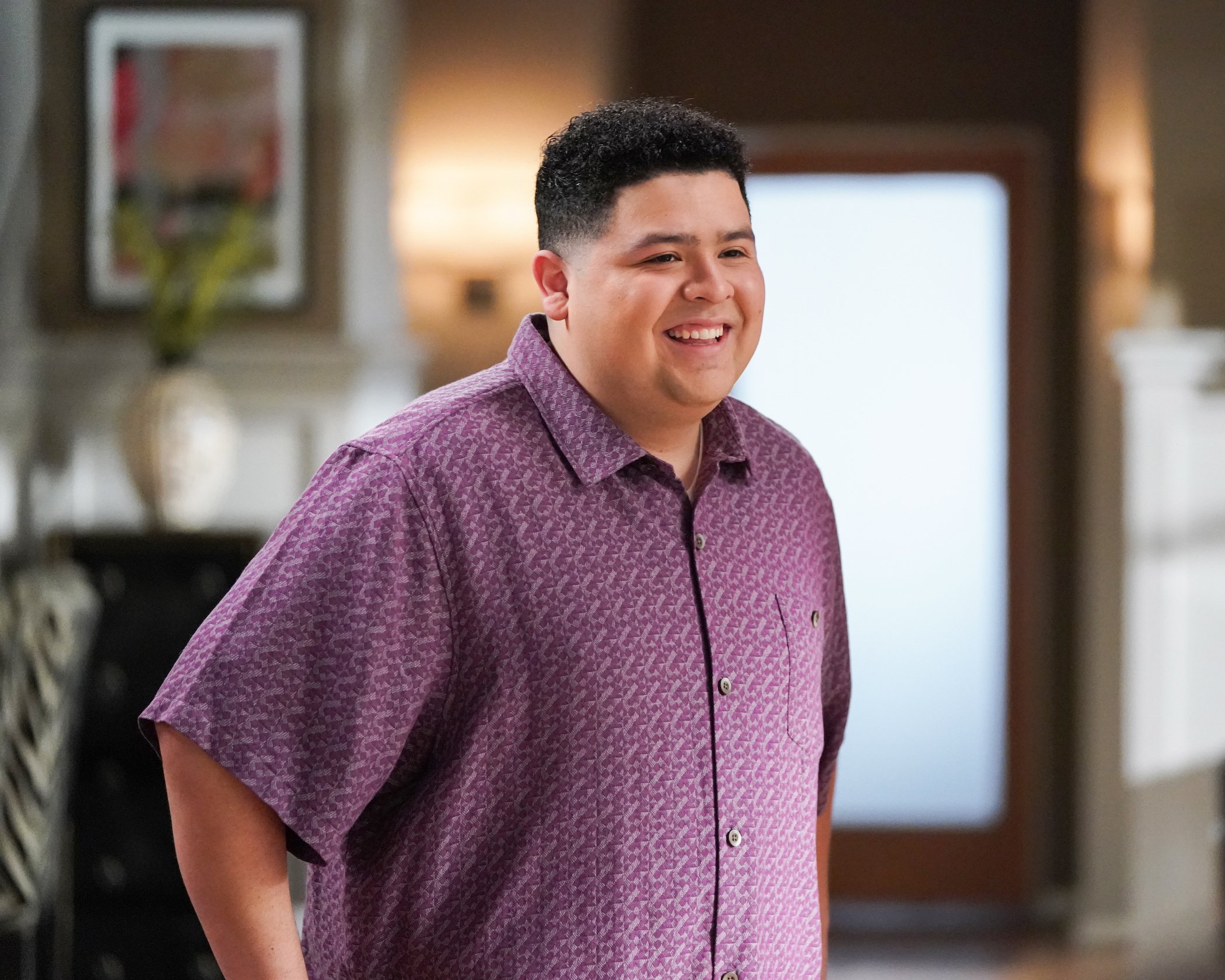 Manny had a few girlfriends and crushes on 'Modern Family'
Although Manny Delgado had difficulty keeping a girlfriend, Modern Family viewers met a few of his love interests. 
There was Sam, the person with the name of a boy but is actually a girl. She drove a pretty fast car, and although the relationship meant a lot to Manny, she was just using him. Of course, during Luke's birthday party, Manny rescued Bianca Douglas and her balloon dog from a deflated bouncy house. 
During "My Funky Valentine," Manny allegedly poured his heart out in a poem to Fiona Gunderson only for someone else to take credit. It was up to Mitchell to bring justice to the "little guy." 
As Manny got older, he experienced even more heartbreak. During the Modern Family episode titled "Integrity," Luke and Manny got into an argument over a girl named Sarah Flink. She didn't go out with either of them. 
When he went to college, he dated someone who he affectionately nicknamed "Baby Bear." The nickname confused Jay, but it was enough to keep Manny happy. 
Who did Manny end up with on 'Modern Family'?
After watching characters like Manny Delgado grow up, ABC premiered the final season of its award-winning comedy series. One of the last characters that Manny starts a relationship with was Brenda Feldman. Fans first met this character during season 1 of the comedy series, when Manny revealed his crush on a much older woman. 
She reappeared in season 11, finally agreeing to go on a date with this character. Not much else is known about their relationship, although knowing Manny's personality, he was probably giving every bit of effort to make it work.
'Modern Family' included several long term relationships for characters like Alex Dunphy and Haley Dunphy
Manny Delgado wasn't the only character in the extended family to experience relationships and heartbreaks. Haley Dunphy went from dating Dylan to a serious relationship with Andy. After a few other relationships, Haley Dunphy eventually married her high school sweetheart, moving into a home with him and their children. 
Alex Dunphy, who notoriously struggled with her sexuality, had a few relationships, including one with her classmate Sanjay Patel. She dated a hot fireman named Bill and secretly saw Luke Dunphy's friend, Reuben. There were also the adults of this series, including Mitch and Cam who got married during a two-part special.
ABC premiered the final season of its comedy series in 2020. Episodes of Modern Family, some featuring the character Manny, are available for streaming on Hulu.