'Modern Family:' How Did Mitch and Cam Meet?
Cameron Tucker's upbeat personality matched Mitchell Pritchett's level-headedness. Together, these Modern Family characters made great parents and partners.
These characters, portrayed by Eric Stonestreet and Jesse Tyler Ferguson respectively, appeared in every season of ABC's comedy series. Here's what we know about how these two characters met.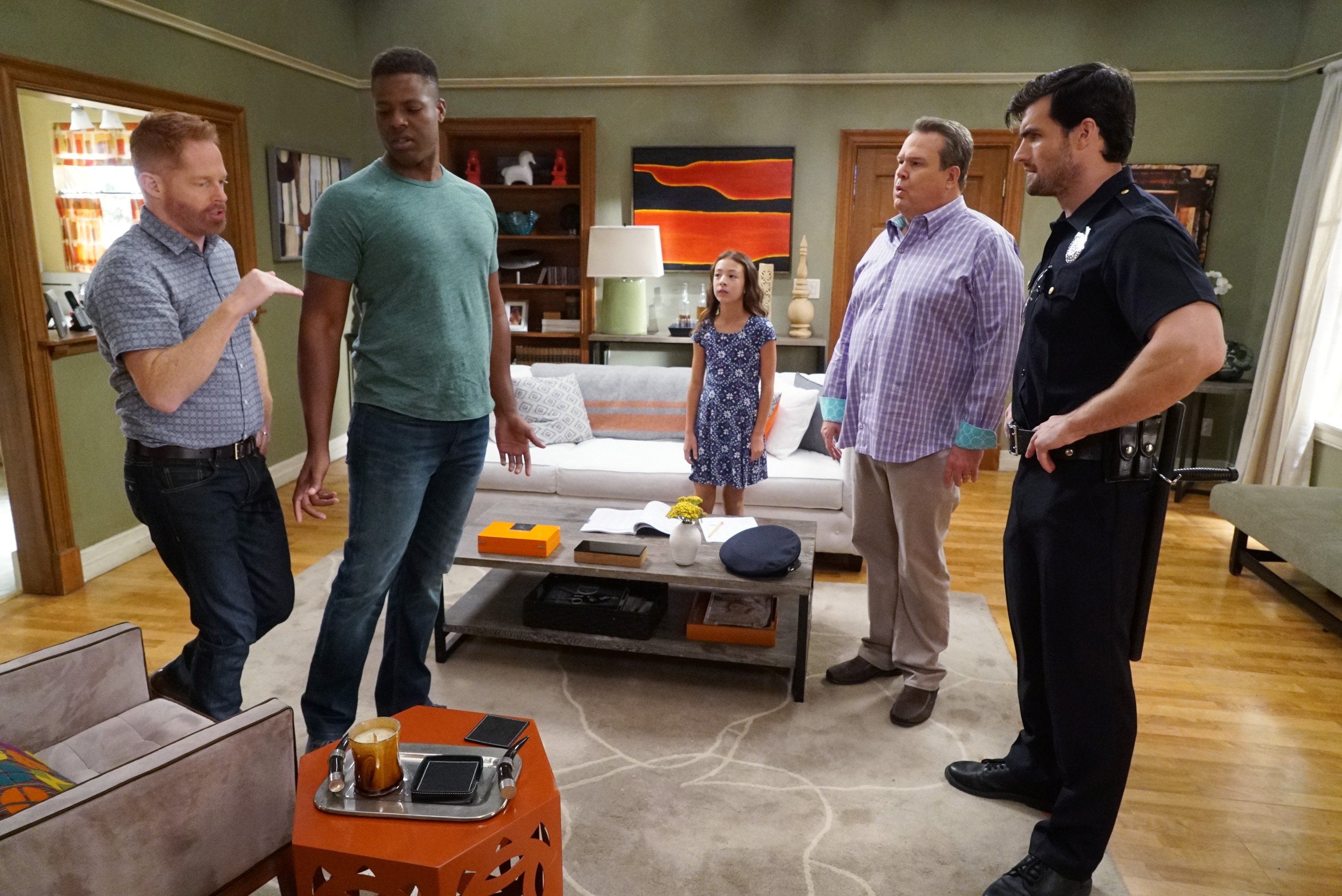 Mitch and Cam are two 'Modern Family' characters
ABC's comedy series, Modern Family, was full of unique characters. There was Alex Dunphy, a brainiac who loved science and the cello. There was Manny Delgado, a young boy with a passion for poetry and theatre.
The patriarch of the family was Jay Pritchett, who recently married the character, Gloria. There were also Mitchell Pritchett and Cameron Tucker, a couple who, at the beginning of the series, adopted their daughter Lily from Vietnam.
As the series progressed, the Pritchett-Tucker family only grew, with the adoption of a cat and then a baby boy. Before Mitch and Cam even started dating, Cam went on a date with Pepper.
He's not proud of it, and Mitch even taught Lily to say "Daddy loves Pepper" to make his partner embarrassed. It was actually through Pepper that these two characters met.
How did ABC's 'Modern Family' characters, Mitchell Pritchett and Cam Tucker meet?
Because they had a few mutual friends, Mitch and Cam saw each other a few times before dating. The first time that Mitch and Cam knew they were a perfect match was during one of Pepper's game nights, as the couple shared during the "Come Fly with Me" episode of season 1. 
Cam said that Mitchell rolled his eyes whenever Cam got boisterous. While in the middle of a game of charades, the two really clicked. Cam guessed "Casablanca" with just one hand movement from Mitch. Since then, the two have been inseparable, finally getting married during the finale of season 5.
Are Mitch and Cam married on ABC's Emmy Award-winning series, 'Modern Family?'
In a two part episode, this couple finally got married. After that, the family lived together in the downstairs unit of their home. That is, until this comedy series ended during spring 2020. The Tucker-Pritchett family moved to be with Cam's family in Missouri where Cam recently got a job. 
"For 10 years, our characters have bravely faced turning points in life and moved through them to great personal enrichment; we have chosen a different path by doing one more season of Modern Family," Lloyd said in a statement.
Although this series premiered its last episode, some viewers hope for a spinoff featuring Mitch and Cam on their new adventures. More information will, presumably, be announced in the coming months.
Until then, ABC's comedy series, Modern Family, is available for streaming on Hulu.