'Modern Family:' Mitch's Middle Name Held Special Meaning for His Father
As a lawyer, father, and husband, Mitchell Pritchett, portrayed by Jesse Tyler Ferguson, is one of the main characters from ABC's comedy series, Modern Family. During one episode, fans learned why Mitchell's middle name is so special for Jay and his best friend.
Here's what Jay Pritchett said about the day that Mitch was born.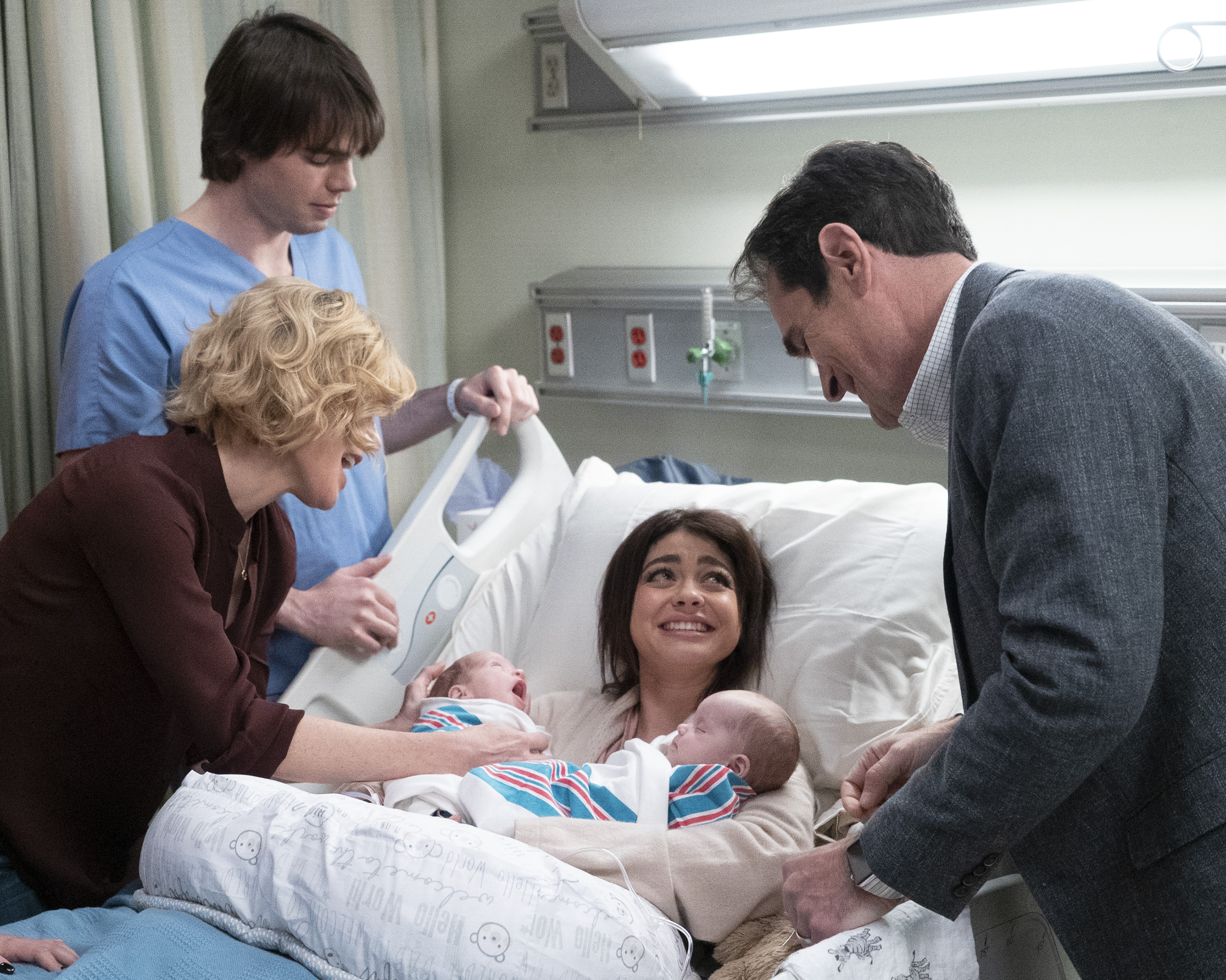 'Modern Family:' Mitchell is Jay's son
Alex is smart and Haley is a fashionista. Phil Dunphy is a realtor and Cameron Tucker is a football coach and theater enthusiast. Throughout this sitcom, fans also learned about Mitchell Pritchett, a lawyer with a passion for Lady Gaga and an unconditional love for his partner and his daughter, Lily. 
Fans also learned about Mitchell's childhood, including his time as a figure skater and building a set for a musical. His father, the partiarch of the family named Jay, even told the story of how Mitchell took part of his best friend's name as his middle name.
What is Mitchell Pritchett's full name on 'Modern Family'
Claire Dunphy is the older sister of Mitchell Pritchett. When it came to Mitch's middle name, though, Jay explained the name was inspired by one of his friends. During the "Three Dinners" episode of the sitcom, Jay explained that Mitchell was born a month premature. 
When his wife went into labor, Jay's best friend, Shorty, stayed with them in the hospital the entire time. That's how Mitchell got his middle name — Vicent, which is Shorty's real name. As a result, Mitchell's initials spelled out "MVP."
As one of Jay's best friends for decades, Modern Family viewers met Shorty a few times throughout this comedy series. He and his wife encouraged Gloria and Jay to go salsa dancing. After a conversation with Mitchell, 
Jay talked to Shorty about his sexual orientation. Although he moved to Costa Rica for a few episodes, this character and Jay remained best friends. That is, until Modern Family debuted its final episode on ABC.
Mitchell Pritchett was portrayed by Jesse Tyler Ferguson
Throughout this series, Mitchell Vincent Pritchett was portrayed by Ferguson, while Shorty was portrayed by Chazz Palminteri. After over 10 years of Modern Family-related content, the series premiered its final episode in 2020.
"It's an amazing ensemble of actors to work with, and I really enjoy all of them," the actor said during an interview with Vanity Fair. "I love playing Mitchell, too." 
"I find people who are really serious to be incredibly funny people; it's a fun challenge to find how to make someone who takes himself so seriously, how to make him also humorous," he continued. "It's been great. 
Modern Family is available for streaming on Hulu.