'Modern Family:' What Is Phil Dunphy's Favorite Fruit?
He's a cool dad. For 11 seasons, Ty Burrell portrayed the trapezing realtor and father of three, Phil Dunphy. During one Modern Family episode from season 6, this character even shared the details of his perfect summer, complete with plenty of sweet fruit. 
Here's what we know about this TV dad from ABC's comedy series.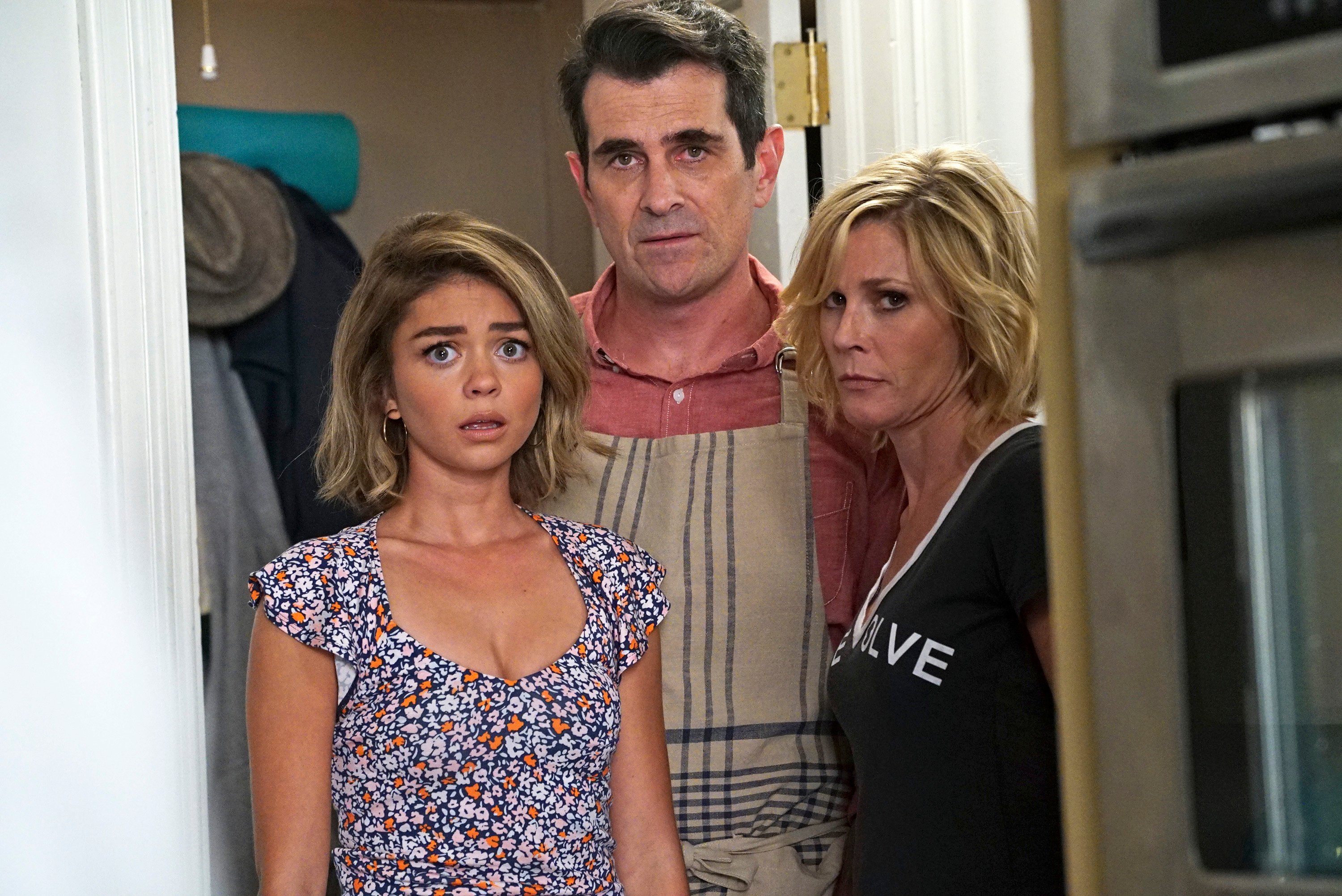 Phil Dunphy shared his love of plums during 'The Long Honeymoon'
The Dunphys had some problems stringing together good days. (Their last record was 8 days of bliss during one December.) During the first episode of season 6, however, the family shared that they were having the best summer ever. Haley's fashion blog was taking off. Luke got free Cinemax. 
As for Phil, he was enjoying all the fruits of the summer. In fact, the summer was so perfect that he hadn't eaten a single bad plum. When Mitchell came over, Phil even gifted him a plum for the road. When he handed a plum to Claire, he said, "a plum for my peach."
Even though the Dunphys' perfect summer came to an end, this family normally had fruit lying around the house. "The Long Honeymoon" episode, however, was the episode where Phil shared his love for plums.
Phil Dunphy shared a few other favorites throughout 'Modern Family'
Throughout this series, fans learned a few other favorites of Phil Dunphy. One of his favorite movies is Dirty Dancing. During "Family Portrait," fans learned that Phil thinks Peabo Bryson is the best singer.
Although Claire claimed that Phil loves Spandau Ballet, the couple's official song is "If You Leave" by Orchestral Manoeuvres. For some episodes, Phil even had a chance to cook for the extended family.
In honor of Jay's mother, the two teamed up to recreate her iconic sauce. For the "Three Turkeys" Thanksgiving episode, Phil was in charge of cooking the turkey with the help of Luke and the sultry English chef from his phone app. 
Ty Burrell shared some of his favorite foods with fans
Throughout Modern Family's run on ABC, Burrell portrayed the fun-loving Phil Dunphy. This actor appeared in a few other projects, including Disney and Pixar's Finding Dory, and even shared some of his favorite foods with fans. 
According to Taste of Home, one of Burrell's favorite foods is Bratwurst. This actor and his partner are also the owners of several restaurants in Utah.
That includes Bar X and Beer Bar in Salt Lake City. According to The Salt Lake Tribune, he recently planned to help newly sidelined chefs, servers, and bartenders with the "Tip Your Server" program.
Complete seasons of Modern Family, including "The Long Honeymoon" episode, are available for streaming on Hulu.