'Modern Family': The Shocking Way Jay Found Out His Brother Had Cancer
The brother duo, Jay and Donnie, had a pretty complicated relationship, according to Gloria Delgado-Pritchett. That relationship didn't change when Jay learned that his brother had prostate cancer. 
Here's what we know about these characters from the Emmy Award-winning series, Modern Family.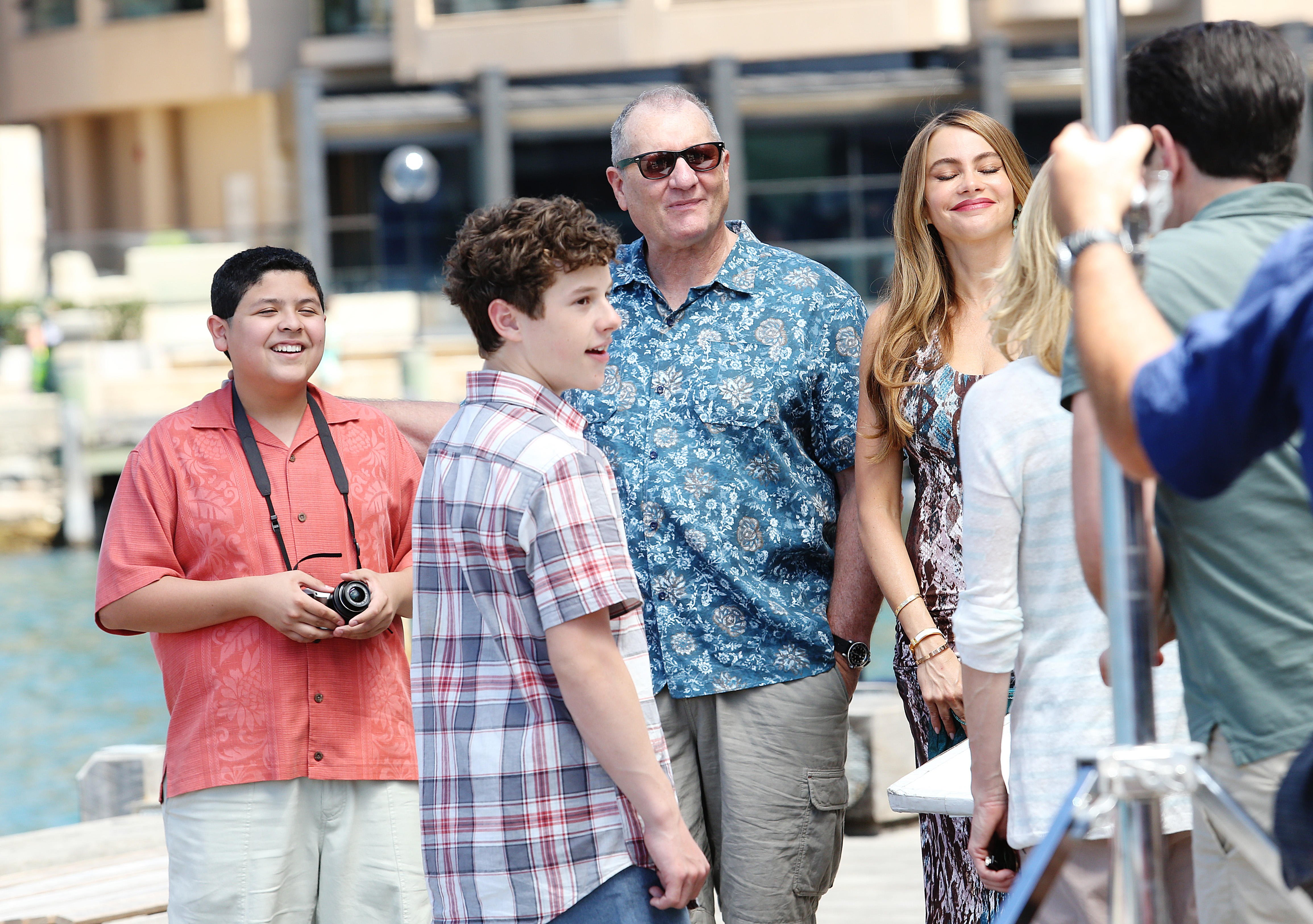 Jay spent time with her brother Donnie during 'The Music Man' episode of 'Modern Family'
This extended family is always spending time together, whether that's hanging around Jay's pool or walking around Disneyland. Thanks to some episodes, fans learned about Jay's other family members. 
That includes his brother, Donnie, portrayed by the actor Jonathan Banks for the "The Music Man" episode of this sitcom.
Although their relationship is filled with gags and digs, these two love each other. According to Modern Family Fandom, "a bully named Joey Calieri took Donnie's bicycle so Jay put Joey's head in the ice as revenge."
Jay Pritchett learned that his brother had prostate cancer 
Donnie wasn't just in town to visit Jay, he was there to attend Manny's school play. While staying at the Pritchett house, his wife called to check on him. It was because of this phone call that Jay learned his brother had prostate cancer.
True to their relationship, Donnie taped Jay's phone shut and called it during Manny's performance. He also gave Jay a Wet Willie. When Gloria hit them both to stop them from bickering, Jay told her not to because he has cancer. 
The two went outside and Jay said he cares about his brother. Donnie obviously knew that and didn't want to be treated any differently. The two continued to have a special relationship, even if it somewhat confused Gloria and MAnny.  
'Modern Family' viewers met several other members of this extended family
Modern Family viewers learned that Jay Pritchett also has a sister named Becky. They don't have a relationship, mostly because Claire, Jay, and Mitchell consider her to be pure evil. When she was in the hospital, she tricked her family into visiting her, causing some emotional damage along the way. 
There were a few other members of the extended family that didn't spend time with Jay's family. Not often, anyway. That includes Gloria Delgado-Pritchett's ex-husband, Javier, who spent select special occasions with his son. 
Phil Dunphy's father, Frank Dunphy, stopped by the Pritchett home during several episodes. Along with characters like Phil's mother, this character died. There was always plenty of love throughout these homes, even as characters branched off during the final episode of Modern Family.
ABC's comedy series, Modern Family, including the "The Music Man" episode, is available for streaming on Hulu. To learn more about this subscription service, visit their website.