'Modern Family': Who Was Ty Burrell's Character in 'Muppets Most Wanted?'
He's the fun-loving realtor, Phil Dunphy, on Modern Family. In Muppets Most Wanted, however, this actor worked alongside Sam the Eagle to crack an international mystery regarding Kermit, Miss Piggy, and the criminal nicknamed "the Lemur."
Who was Ty Burrell's character in this Muppets movie? Here's what we know about this actor and what he said about his character.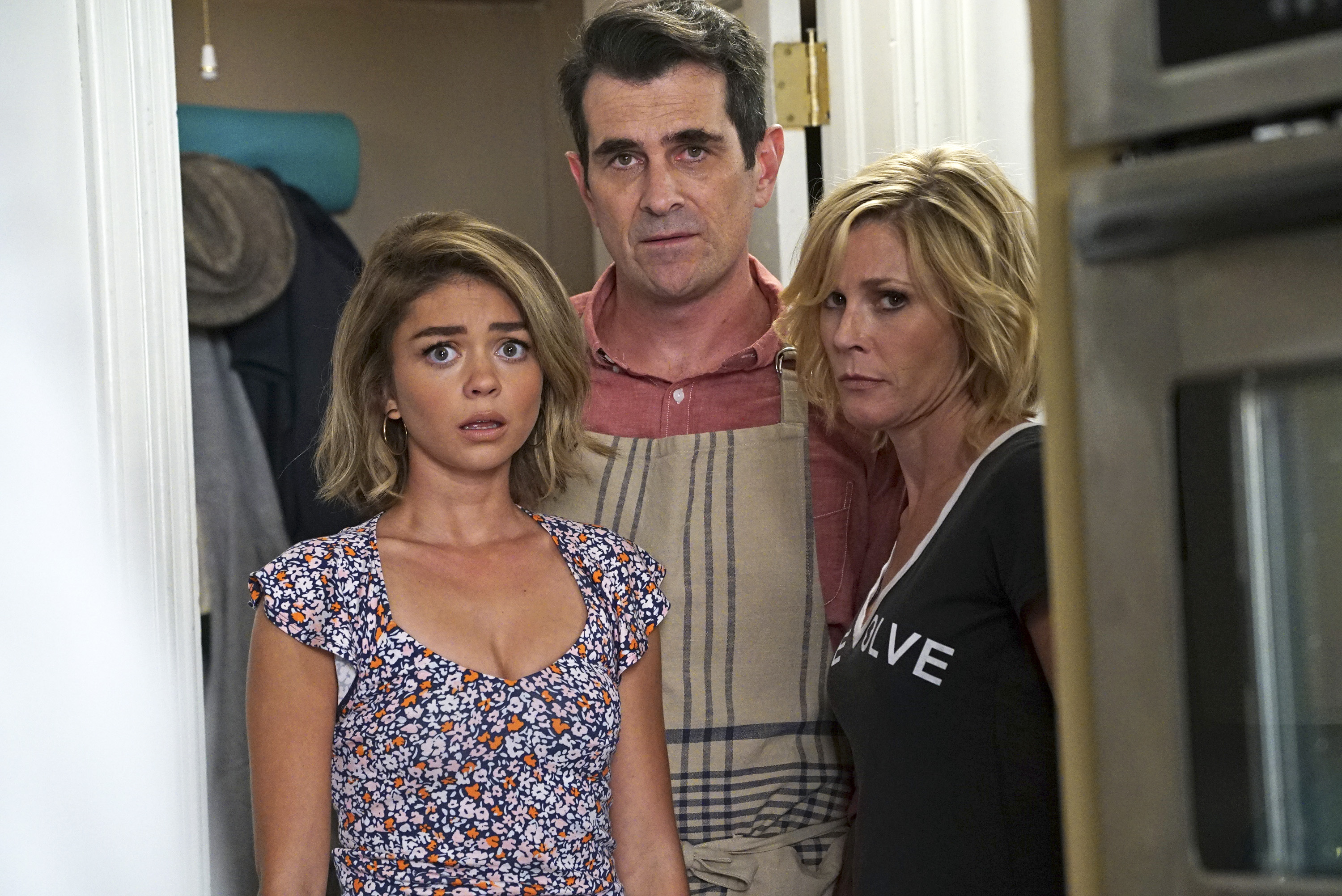 Ty Burrell starred as Phil Dunphy in 'Modern Family'
Modern Family premiered its last episode during 2020, with fans saying goodbye to the character Phil Dunphy. Aside from his role in Modern Family, Burrell acted in a few other Disney projects. That includes the Disney and Pixar film, Finding Dory, where he voiced a beluga whale named Bailey. He also acted in the sequel, Muppets Most Wanted, as a French agent.
"I was blurting out all of my joy, which didn't give me a ton of negotiating power," Burrell said during an interview with Screenrant. "Yeah, I was just super excited to be a part of it and didn't really believe it at first. I just had a really hard time believing that I was being offered a part in a Muppet movie, I'm still sort of pinching myself."
Who does Ty Burrell portray in 'Muppets Most Wanted'?
With a thick "French" accent, this actor portrayed a French Interpol agent whose case leads him to the Muppets on the world tour. Alongside Sam Eagle, Jean Pierre Napoleon helped solve the mysterious case of the Lemur.
"Well, the name is pretty indicative. If we could have, we would have added another French word in there. Basically, just try to find the funniest Frenchiest, Frenchest name," Burrell said of his character's name. 
"He's essentially an amalgam of every French character you've ever seen and also intended to be the most European person essentially alive," he continued. "So he could stand in contrast to Sam Eagle who is so American. And they spend the whole time just fighting about which culture is better basically."
'Muppets Most Wanted' included celebrities like Lady Gaga, Usher, and Ricky Gervais
This 2011 sequel featured 33 celebrity cameos. Lady Gaga, Tony Bennett, and Josh Groban had singing-related cameos, as did Celine Dion, who performed alongside Miss Piggy. Ray Liotta and Tom Hiddleston were prisoners at the Russian gulag. 
Ross Lynch, who appeared in other Disney films, was working at Kermit and Miss Piggy's wedding. Tiny Fey, as the boss of the Russian gulag, had a few musical moments. That includes her character's song "The Big House."
Most Muppet-related productions are available on Disney's streaming platform, including The Muppet Show, The Muppets, and The Muppet Movie. Modern Family, featuring Burrell, is available for streaming on Hulu, while Muppets Most Wanted is available on Disney+.