'Modern Family': Wells Adams Jumped Through Wild Hoops to Ask Ty Burrell if He Could Marry Sarah Hyland
Wells Adams recalled what happened when he asked Sarah Hyland's real parents and 'Modern Family' parents if he could marry their daughter.
Bachelor in Paradise's Wells Adams had to ask two sets of parents if he could marry Sarah Hyland. He said asking Hyland's real parents was a piece of cake. But getting her Modern Family folks together was nearly impossible.
In fact, he had to jump through a few hoops to locate Hyland's Modern Family father, Ty Burrell.
Ty Burrell was the toughest to track down
Adams said tracking down Julie Bowman and Burrell was a feat within itself. "For [Hyland's] TV parents, it was tough," he recalled on the Behind the Velvet Rope with David Yontef podcast. "I tried to get them in person."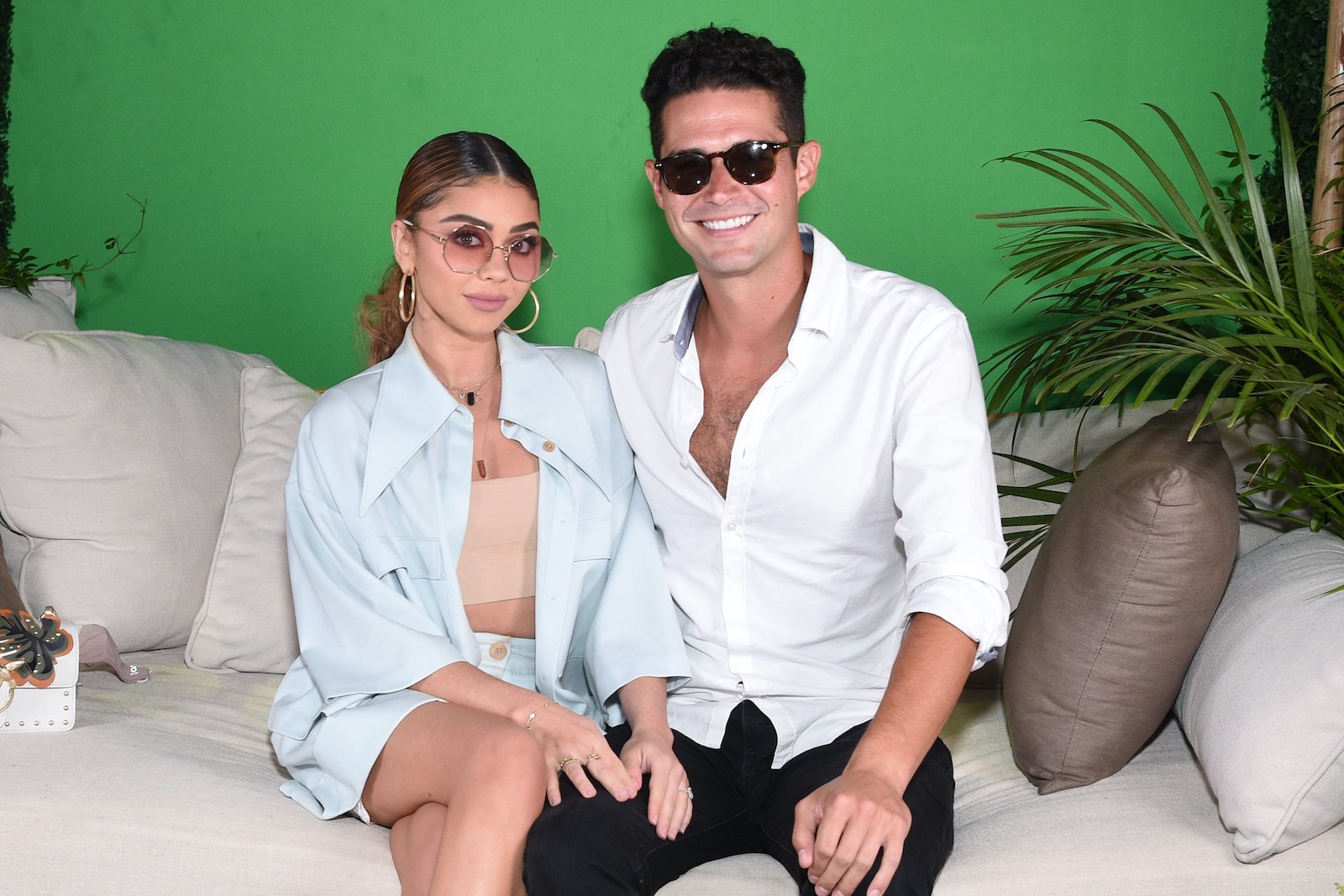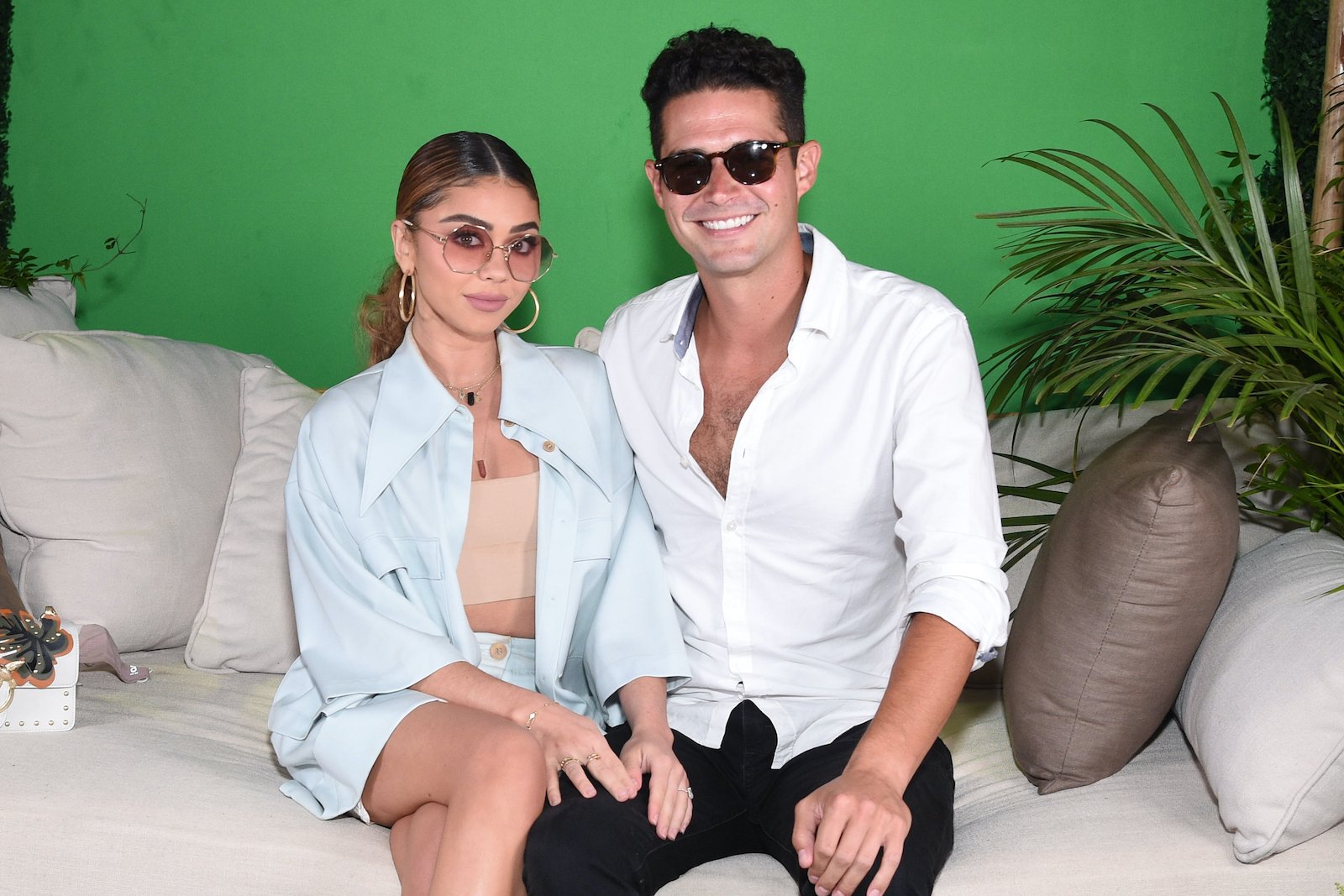 "I got their phone numbers, but they didn't have mine," he said. "So I FaceTimed them and no one really answered. And I got Julie done originally and I think she cried and she was sweet about it." 
"And then Ty was tough because Ty was fly fishing in like Madagascar," Adams continued. "He was like off somewhere in a different time zone and didn't have his phone. And so I did it. I remember I did it when we were in Fiji. I had to walk outside. The wifi is terrible and I'm doing it on one of those cool over the water, huts, or whatever."
Adams finally got through to Burrell. "And I'm outside being like 'Ty, it's Wells.  I need to ask you something' And he's like 'I'm in Madagascar and fly fishing,' you know, crazy rainbow trout. I can't hear and then he kept breaking up and had to call him back. And finally, I was just like, 'Ty, can I marry her?' And he was like, 'Yeah, I love that.' I was like, 'OK thanks, Ty Bye then.' That was it."
Wells had no problems asking Sarah's real life parents
Asking Hyland's real parents was a far easier experience. He said, "I wasn't nervous to ask anybody, honestly. I had gotten to know everyone well enough that I think everyone realized that I was a good guy. Like, you know, I wasn't like coming like steal her money."
"I asked her parents in person," he said. "And so that was a little more nerve-wracking just cause it was like, what if they say no? Like, and then like once you do it, then you're like, 'Alright I'm going to get the Caesar salad.'"
He recalled asking Hyland's parents. "And we actually had a fun time. We went to a really cool place cause you know, her parents were actors. So we like went to this very, hip, like actor lunch place. And I did it there. It was just like very Hyland's to me."
Wells Adams and Sarah Hyland just want to throw a big party
Proposing was a big deal but then Covid derailed wedding plans. "But we already feel like we're married," he said. "We bought a house together. We've got dogs together – we live in sin together, so it feels like we are married."
"But yeah, we kind of wanted to throw a party. I jokingly say, we want to have a big wedding cause we have a lot of rich friends and we want all their gifts. But the truth of the matter is I think we want to have a big wedding because we want to give everyone a big party to go to." 
"It's been a while since everyone's been able to [get] blackout [drunk] and have a really good time together," he added. "And so we want to be able to do that. So hopefully it'll happen soon. If not, then yes, we will go to Vegas or go to Paris, you know? Or do something really romantic with like four friends. But you know, I'm hoping that it's going to happen this year. Fingers crossed."