'Modern Family:' Why Phil and Claire Dunphy Are the Start and End of ABC's Comedy Series
There's been plenty of episodes featuring Claire and Phil Dunphy. As two of the many members of this extended family, these are the characters that start and end ABC's comedy series, Modern Family.
Here's what we know about these characters and their first and last Modern Family lines.
Claire says the first-ever line in the comedy series, 'Modern Family'
Fans first met the extended Dunphy-Pritchett family in 2009, when ABC's comedy series premiered. The first character to speak during the show was the mother of characters Haley, Alex, and Luke — Claire Dunphy.
"Kids, breakfast," Claire said, calling them downstairs. When they didn't answer, she asked Phil to get them, which of course didn't happen right away because Phil was on his phone.
Since its creation, Modern Family earned a number of Emmy awards and nominations, as did members of the cast. That includes Ty Burrell, the actor behind the hilarious and kindhearted Phil Dunphy.
RELATED: Did Luke Dunphy Ever Go to College? Here Are a Few of Our Favorite Milestones of This 'Modern Family' Character
Phil Dunphy says the last line in 'Modern Family'
At the beginning of season 11, it seemed like the Dunphy clan would never leave their house. Haley's twins only made the house more hectic so Phil and Claire decide that some of them have to move out. When the kids share that they're all moving out of the Dunphy house, an unexpected surprise for the parents.
Throughout the last episode, Haley is getting ready for her move with Dylan into Mitch and Cam's old home. Alex is getting ready for a new research opportunity. When they realize how different everything will be, Claire breaks down in tears, asking what they'll do now. Phil says the last line of the series.
"What people have always done," Phil Dunphy replies. "Leave the porch light on. They come back."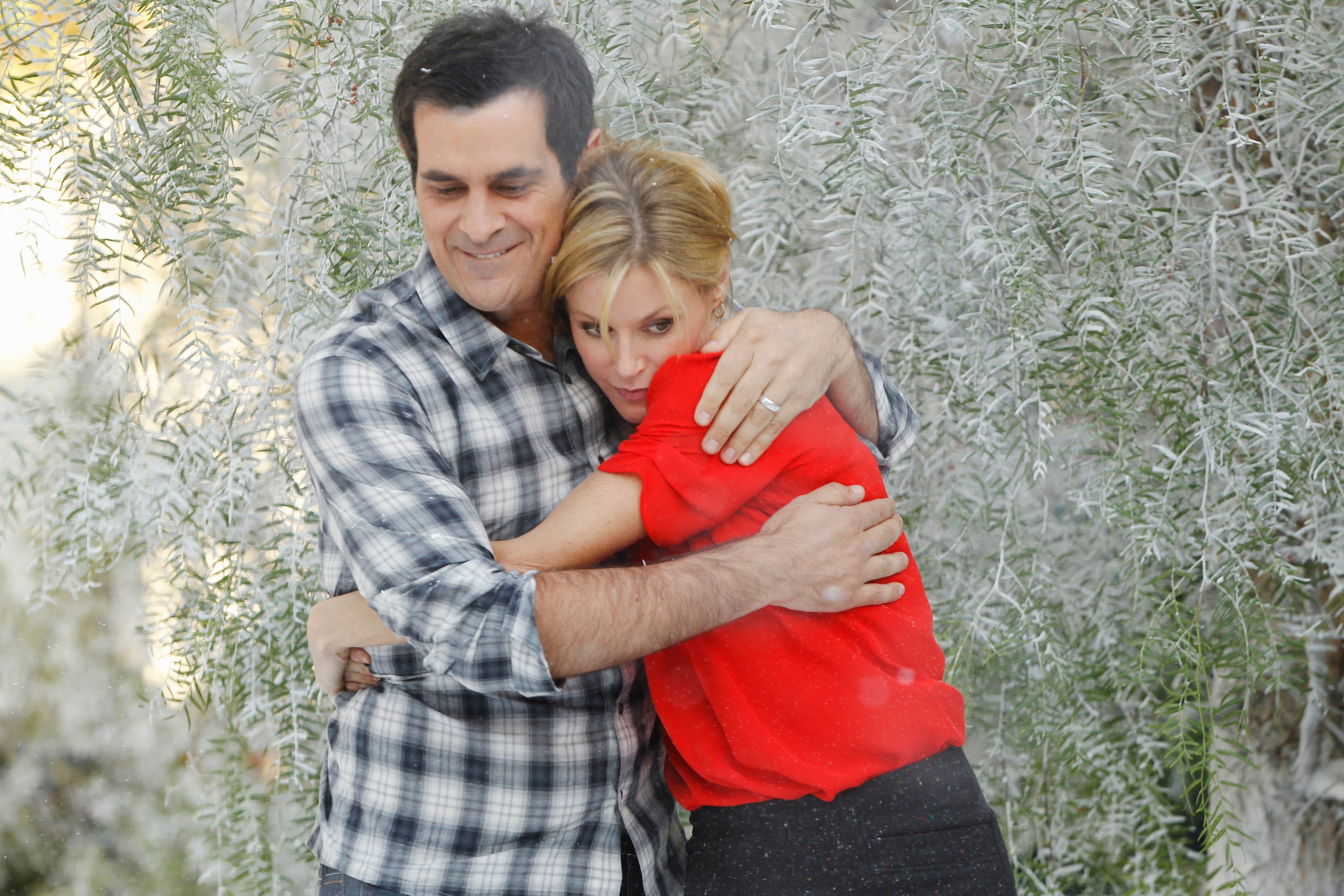 RELATED: Was Alex Dunphy the Valedictorian of Her High School? Here Are Some Milestones for This 'Modern Family' Character
Some cast members commented on the finale of this series
Even for the cast members behind these characters, the series coming to an end was a pretty big change. Modern Family broadcasted on ABC for over a decade and the series ending was a pretty big milestone.
"I love how much self-loathing I started with — and I still have," Burrell said as he watched his younger-self getting interviewed about Modern Family, saying, "You can smell the desperation on Phil, which, by the way, you can smell on me when I come in the room."
"I learned more from Claire and the writers who made Claire than I brought to Claire as a mother," Julie Bowen said in an interview with My Domaine. "I know that sounds crazy—everyone knows kids go through phases—but when they're your kids and you think they're gonna live in that phase forever, it feels impossible."
Some Modern Family clips are available on YouTube. However, to watch full episodes of this comedy series, fans can purchase seasons digitally or physically on Amazon.