'Modern Family:' Years Later, Haley Dunphy's Mugshots Are Still Iconic (and 'Cute')
This 'Modern Family' character is effortlessly stylish and fashionable, even while getting arrested. Here's what Alex Dunphy had to say about Haley's mugshots.
Haley Dunphy is known for her love of fashion and makeup. However, she's also known for making pretty big mistakes. Here's what happened after Haley was arrested for assaulting a police officer on Modern Family.
Haley got arrested while at college
After much anticipation, Haley Dunphy, the oldest of Phil and Claire's children, finally went to college. Her time at the university didn't last long, though. Haley was expelled in a matter of weeks for resisting arrest and assaulting a police officer after attending a party. 
She actually just accidentally fell on top of the police officer, but she was reprimanded nonetheless, both for underage drinking and her other charges. She even confessed to dating a TA while in front of the disciplinary committee.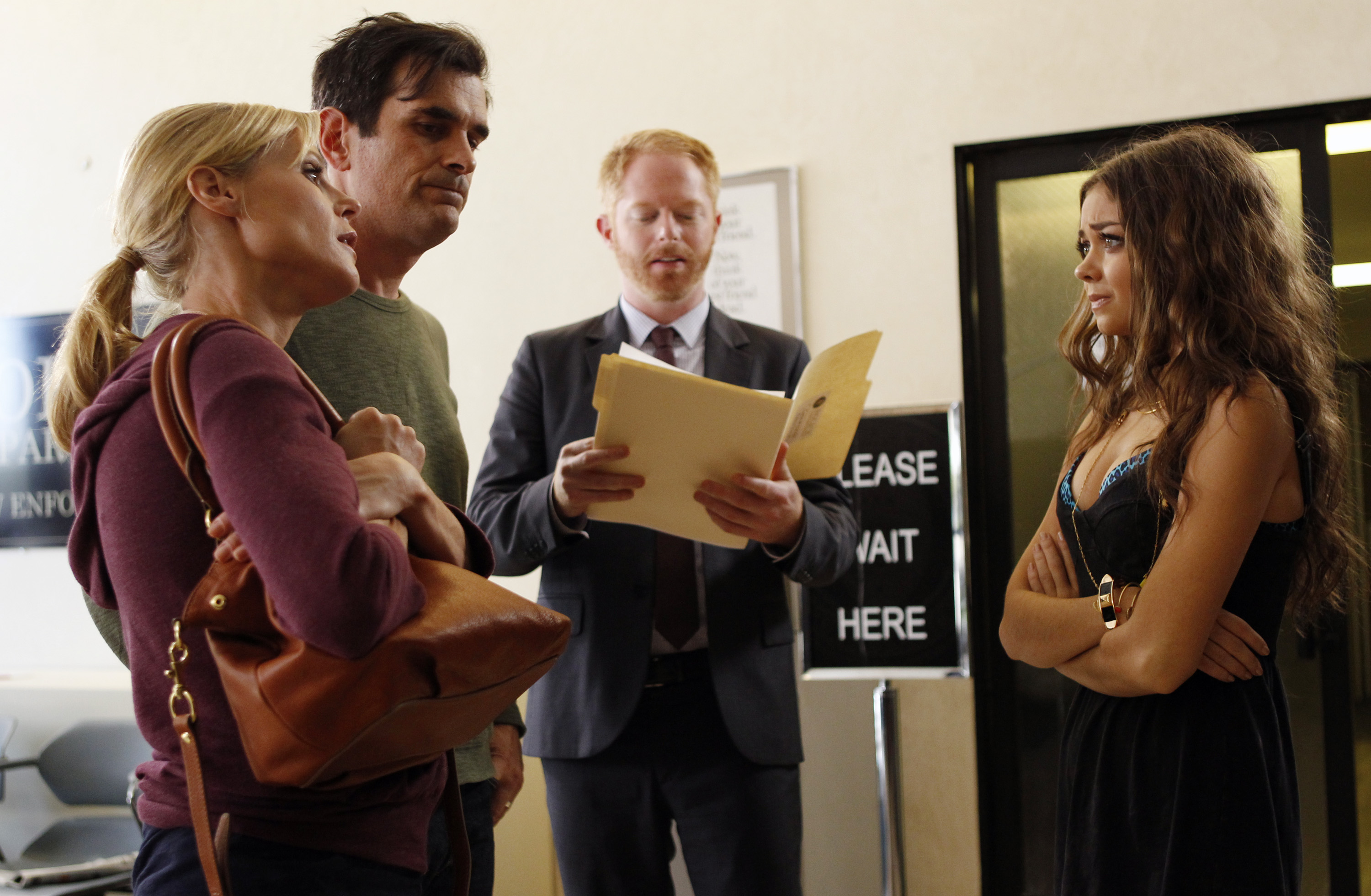 Haley had to do community service for assaulting a police officer
For one season 4 episode, titled "When a Tree Falls," Haley moves back home after her time at college and has to do community service, because, Haley said in her confessional, she did not have any priors. 
"Taking a little too much pride in that, sweetheart," Phil Dunphy said to his daughter. This is a huge opportunity for Alex's revenge because Haley is always taking ugly pictures of her. With Haley literally picking up garbage, she's sure to get at least one embarrassing photo to post online. 
When Haley comes downstairs in her orange outfit, though, Alex snaps a picture and she looks great, of course. Alex scoffs. Even Haley's mugshots were cute, she says, and viewers see Haley smiling against the mugshot wall. However, the more Alex tries to get a bad picture of her sister, the more karma throws at her.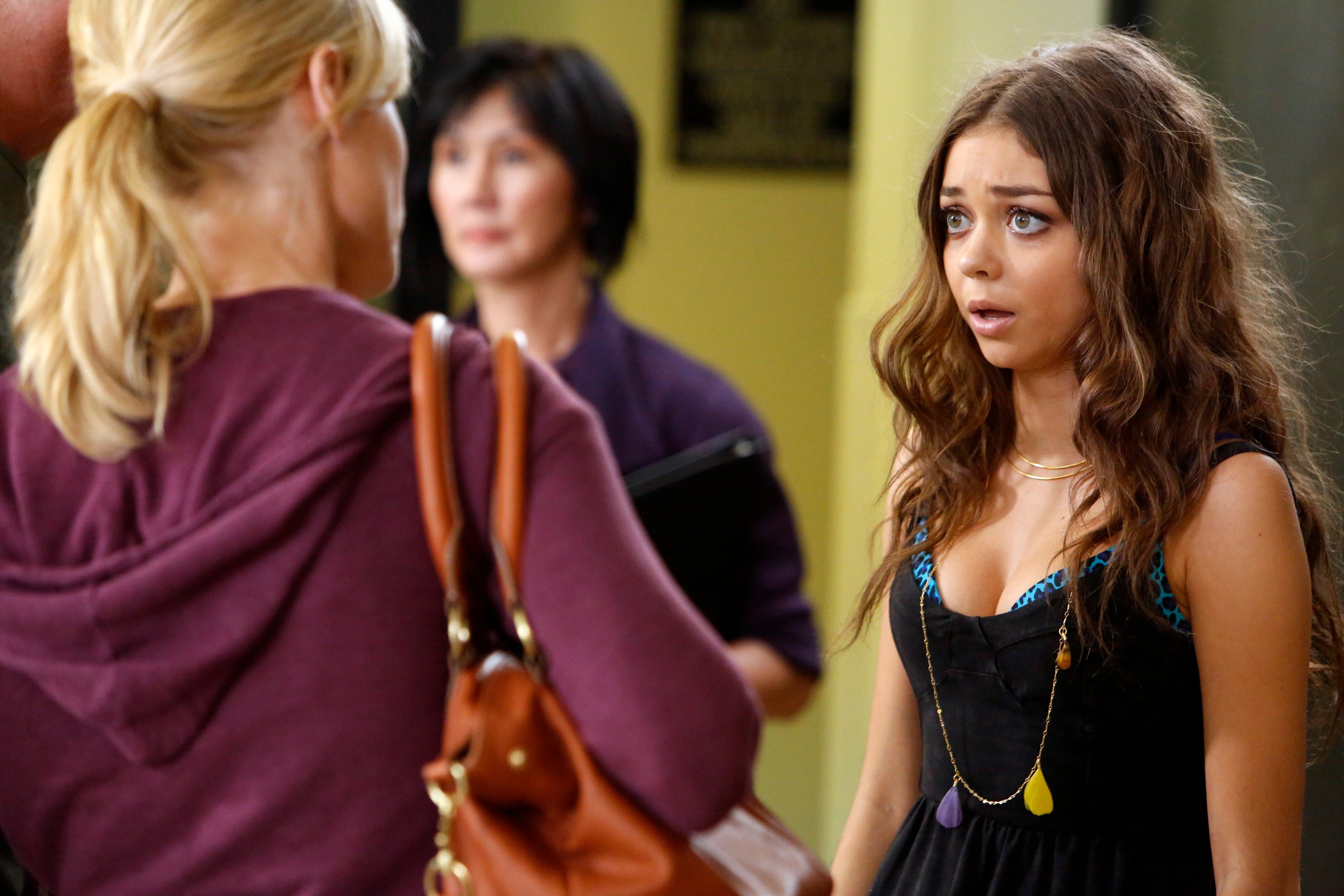 This character is a fan-favorite of many 'Modern Family' viewers
Haley had a tendency of getting into trouble as a child, whether that was intentional or not. When she decided to have a fashion web show, she didn't realize that she was literally filming everything because she didn't close the tab. 
The morning after Haley and Alex went to prom, Alex was all excited about talking to her new teacher. Haley was super hungover and Claire found out that her boyfriend at the time, Dylan, slept over. Another time, after she finally passed her driving test, she forgot to put the car in park. 
As Haley grew up, though, she eventually found her sense of direction, marrying her high school sweetheart, Dylan, having twins, and moving into Mitch and Cam's old house. It was hard at first for her parents to accept that all of their children were growing up, but they'll always be there.  
Although this comedy series came to an end, fans can catch up with cast members on social media, some of whom went on to work for Disney and Pixar on projects like Sofia the First and Finding Dory. Some episodes of Modern Family are available for streaming on Hulu.