'Moesha': Brandy Reveals Why the Show's Netflix Release Is 'So Special'
Everything old is becoming new again in the age of streaming. Hit shows from the 1990s continue to return to charm modern audiences. And Moesha is the latest nostalgic series to find a new generation of fans. Now that the show is on Netflix, star Brandy Norwood — better known as simply Brandy — weighed in on why its streaming release is such a big deal for her.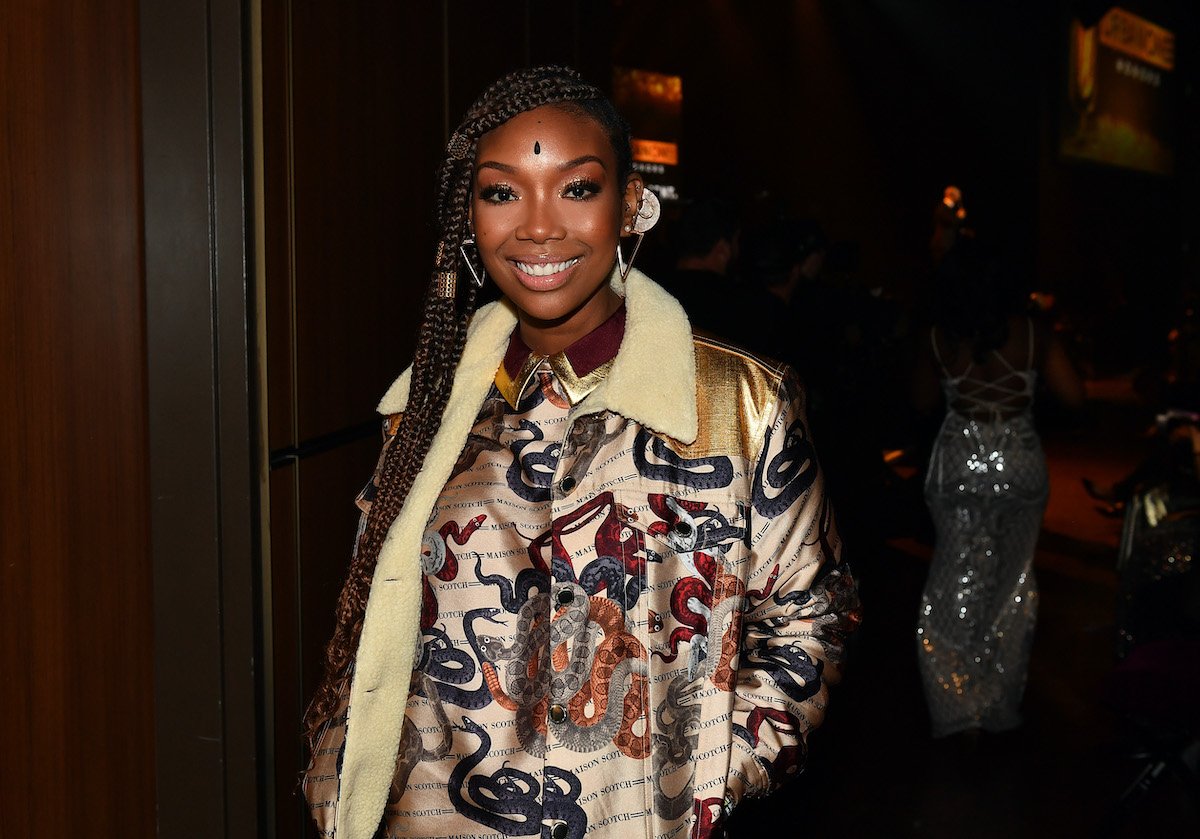 'Moesha' was a hit on UPN for six seasons
Just two years after releasing her debut album, Brandy was leading her own sitcom on UPN. Moesha debuted in January 1996 as a midseason replacement and continued on for six seasons. Throughout its run, the show evolved into one of UPN's biggest hits. Plus, it has sustained a devoted fan base since ending in 2001.
Moesha follows high schooler Moesha (Brandy) and her Los Angeles family and friends. And in the process, the series tackled a variety of family and teen-specific issues. While Brandy's music career likely buoyed the show's initial success, Moesha eventually took on a life of its own.
Now on Netflix, a reboot is in the works
In fact, talk of a Moesha reboot is already underway. Brandy confirmed she is actively involved in reviving the series. However, it's unclear how far along the development of a Moesha reboot is right now. But the show's recent release on Netflix will certainly help keep interest up for more, especially since it ended on a cliffhanger.
Besides, Netflix could even wind up becoming the home of the new version. Fuller House — a revival for 1990s sitcom Full House — just completed a successful five-season run on the streaming service. Fans of Moesha now have the opportunity to revisit the entire series in the comfort of their own home. Even Brandy is rewatching the show.
Brandy admits the release has been personally impactful
As Brandy recently revealed to Entertainment Tonight, the recent release of Moesha on Netflix has given Brandy the opportunity to watch the show with her own daughter, 18-year-old Sy'Rai. And the experience has been an invaluable one, Brandy said.
I was braiding my daughter's hair the other day, and she wanted to watch the episode where Moesha met Brandy, me. I don't really have a lot of memory of Moesha because I was so young, and it was happening so fast. So to be able to watch it with my daughter is just so special for me.
In addition, Brandy called out how "crucial" Moesha was for representation, especially at the time. And it's easy to imagine how a new version could touch on issues Black families are facing in the 2020s. Stay tuned for updates on the Moesha reboot as it comes together.