Molly Shannon Revealed the Surprising Reason She Left 'SNL': 'I Wasn't Leaving to Go Do Something Else'
In many ways, 2021 is the year of Molly Shannon. The actor and comedian has turned out dynamic, utterly separate performances in two of the year's most acclaimed TV shows, The White Lotus and The Other Two. She's also currently working on a new Vanessa Bayer-led comedy series, I Love This for You. Twenty years after leaving Saturday Night Live, Shannon's career is soaring. Recently, however, she explained that she didn't leave the sketch comedy series to explore bigger things.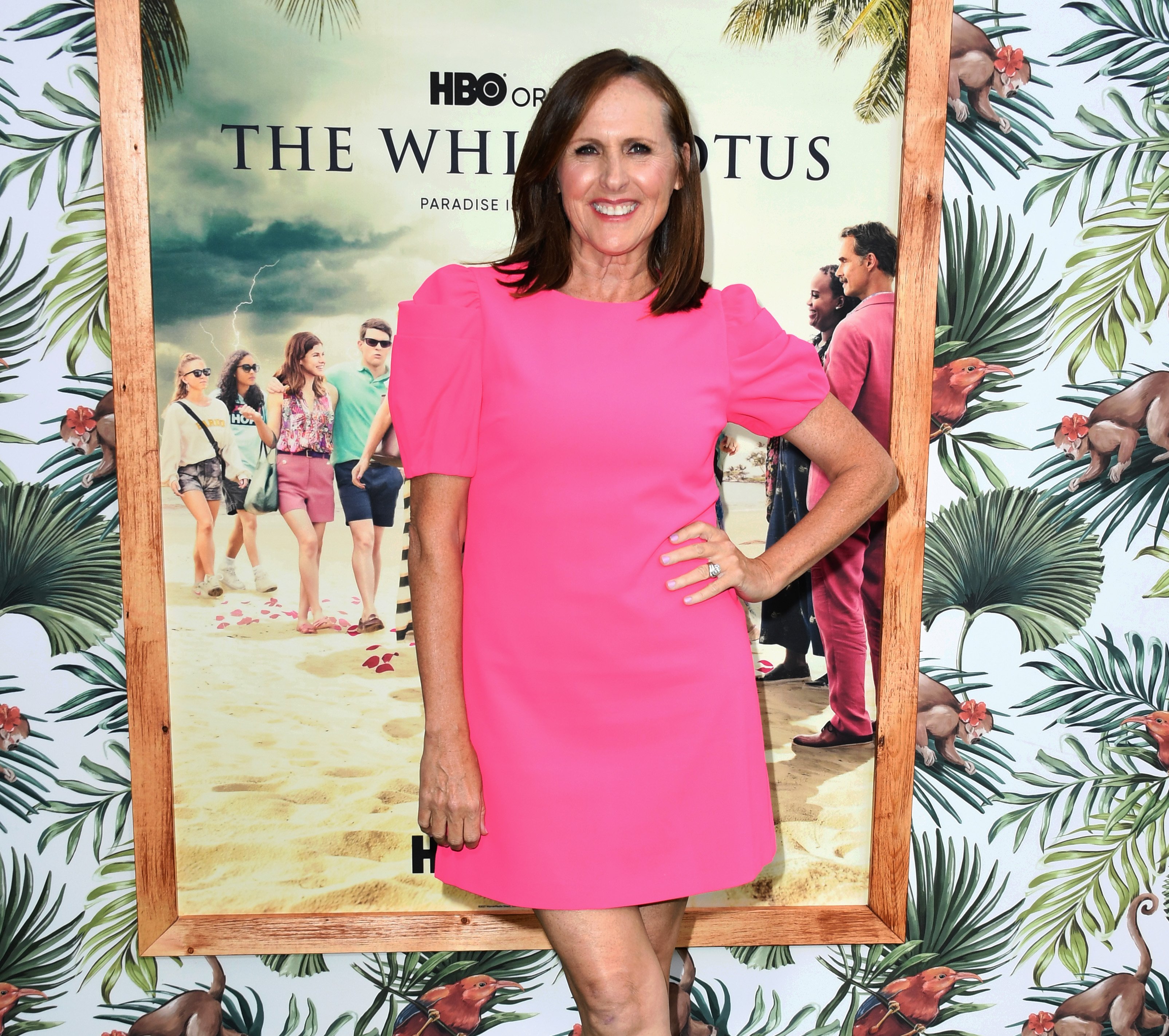 Molly Shannon played many iconic characters on 'SNL'
Shannon joined the cast of SNL in 1995. She is best known for her eccentric, impressively physical performances. For example, as 50-year-old Sally O'Malley, Shannon would deliver a series of high kicks as she proclaimed her age. In her best-known performances as Catholic schoolgirl Mary Katherine Gallagher, Shannon would fling herself into piles of metal folding chairs.
"Everything she did was fully formed," SNL creator Lorne Michaels told the LA Times. "You had this level of intensity where she's totally in it. I don't know how that level of determination was formed, but she had it the moment I met her. She was fearless. And also funny."
She left 'SNL' in 2001
Shannon felt thrilled when she landed her place on SNL. To her, it was undoubtedly a dream job.
"Well, for me, I always felt like I didn't have big aspirations beyond that show," she told Collider. "I would always feel like when people were like, 'Oh, it's such a great stepping stone, SNL,' I was like, what? I was just like, what are they talking about? This is my be all and end all island. The fact that I got this far could be enough for me forever for my whole life."
Nevertheless, after a six-season run on SNL, Shannon did choose to leave the show. Unlike many of the series' brightest stars, however, she did not exit to pursue larger roles in film or television.
"When I left, I wasn't leaving to go do something else," she said. "I was just leaving because I wanted to spend more time with my dad, and I wanted to have kids, and date more. And I just wanted to have personal time. So I wasn't leaving to have some plan to go somewhere. I just wasn't at all."
Her reason for leaving had far more to do with getting a personal life outside of work, something that's difficult with the demanding SNL schedule.
"Isn't that funny? I think some people feel like they can only leave with some big plan…I more wanted to relax, and have time to have coffee with friends," she said.
What's next for Molly Shannon?
In July 2021, Shannon appeared in The White Lotus as Kitty Patton, the wealthy, entitled mother of Jake Lacy's Shane Patton. In August of the same year, she reprised her role as sweet, Midwestern Pat Dubek in The Other Two.
After these two stellar performances, Shannon will lend her vocal talents to Hotel Transylvania: Transformania. Later, she will act alongside Alison Brie, Aubrey Plaza, and Lil Rel Howery in Spin Me Round. At this time, she is working on Vanessa Bayer's Showtime comedy series, I Love This for You.
RELATED: 'The White Lotus': Molly Shannon Admitted She Performs Old 'SNL' Skits in Her Backyard