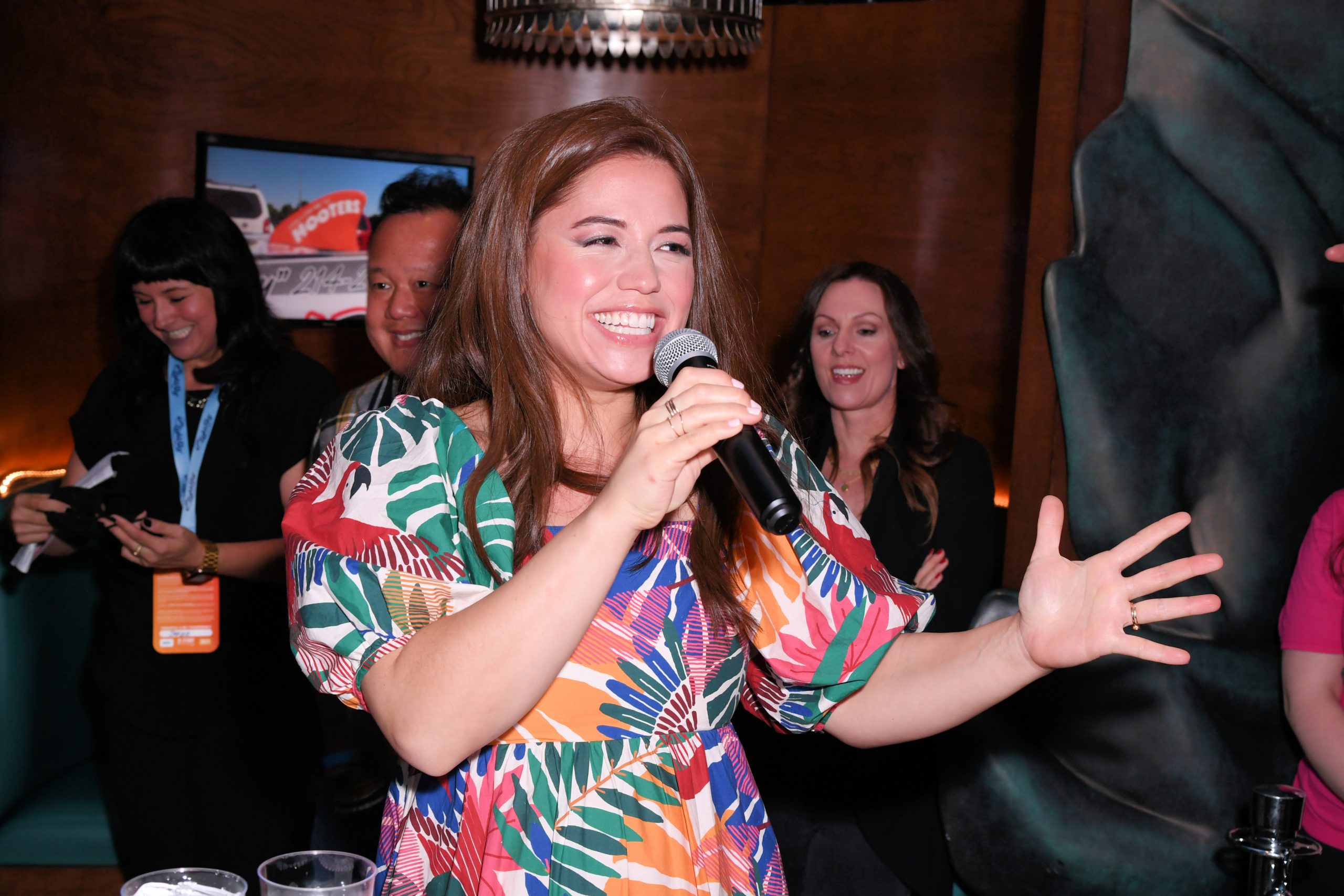 Molly Yeh's Carrot Cake Baked Oatmeal Is an Indulgent Breakfast Treat
Have some dessert with your breakfast with Food Network star Molly Yeh's Carrot Cake Baked Oatmeal.
If you've been hankering for a different way to enjoy your morning oats, you may be very pleasantly surprised by Food Network star Molly Yeh's baked oats with carrot cake flavors.
Her recipe has all the wholesomeness of morning oats paired with the decadence of an indulgent dessert.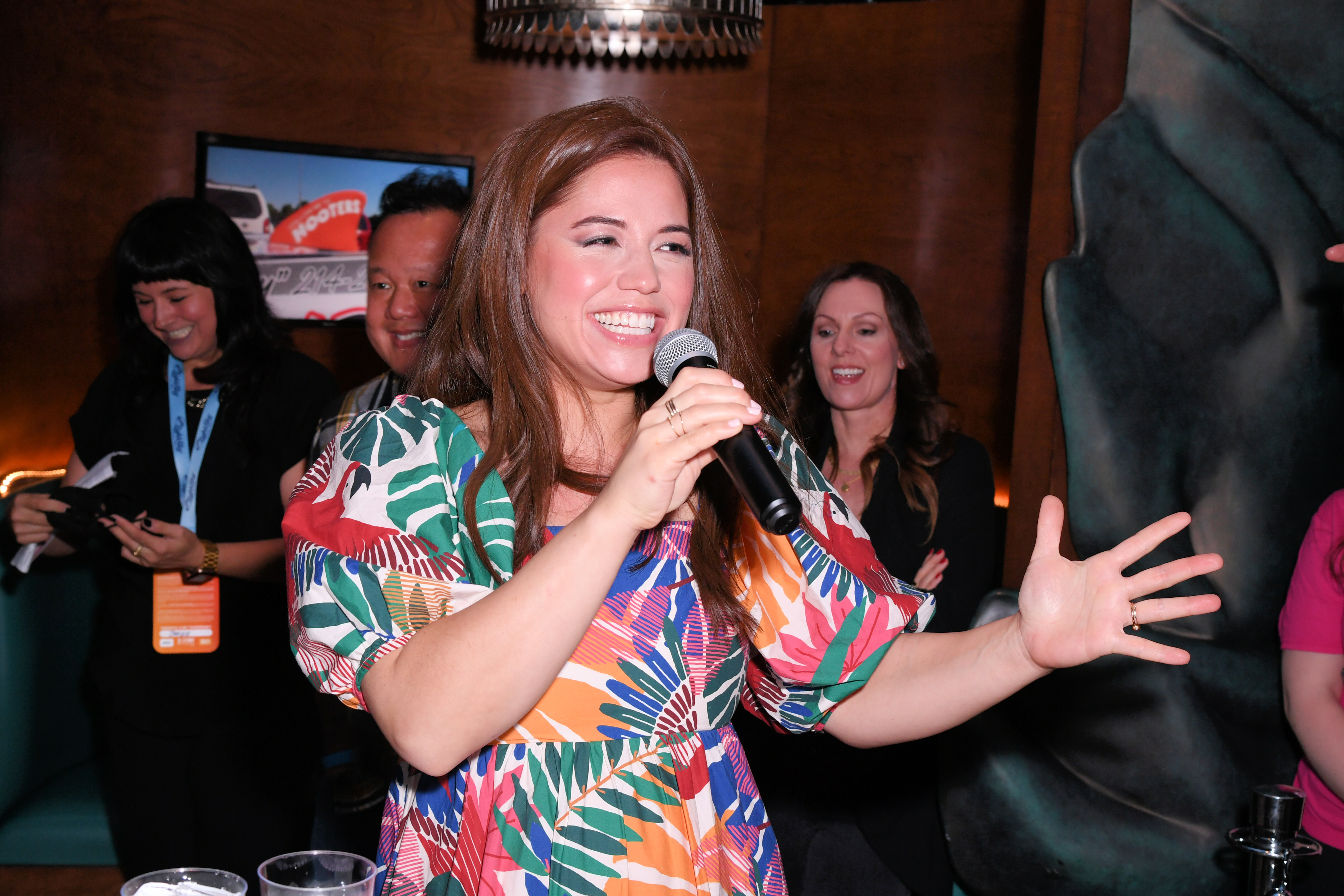 Yeh's baked oatmeal is a delicious indulgence
The culinary personality's sweet treat breakfast calls for old-fashioned oats, chopped pecans, grated carrots, golden raisins, baking powder, ground cinnamon, ground ginger, kosher salt, freshly grated nutmeg, dark brown sugar, whole milk, eggs, unsalted butter, and pure vanilla extract.
Its cream-cheese topping features, of course, cream cheese, as well as granulated sugar and vanilla extract.
It's so good and the chef calls it "the most beautiful pan of oatmeal I've ever seen!"
The chef's oatmeal recipe is worth the effort
The Girl Meets Farm host starts in the Food Network video, above, for this recipe by grating the carrots. "These will add really nice moisture," she says.
She heats up the oats and pecans in a skillet "just until they're fragrant." The spices are added to the dry mixture, "until the spices toast and come out of their hibernation, just like everything else around the farm since it's spring."
The oat mixture is removed from the heat and now dark brown sugar is added, followed by the golden raisins: "These little guys will disperse little bits of juicy sweetness throughout."
Now, the shredded carrots are folded in along with the baking powder "to help it get fluffy," and the salt.
In a jug, she whisks her wet ingredients of milk, eggs, and "a splash" of vanilla extract. It's poured over the oat mixture, as well as melted butter, and this is "just going to soak into the oats and make it soft and cakelike."
Lastly, the cream cheese topping ingredients are mixed together and dolloped over the oat mixture. It's placed into a preheated 350-degree F oven for about 30 minutes, or "until the oatmeal is set and slightly puffed and the top is golden and caramelized."
Get the complete recipe, video, and reviews on Food Network's site.
Reviewers were surprised that Yeh's baked oatmeal wasn't too sweet
Oatmeal may be a wholesome morning dish but Molly Yeh's addition of melted butter, sugar, and raisins might lead some to think it might be too rich and sweet to start the day off. Many reviewers on Food Network's site were happy to report that just wasn't the case.
"I made this last night and it is delicious! Has just the right amount of sweetness.  Looking forward to eating it the rest of the week!," one home cook wrote.
Another person made some ingredient swaps for dietary reasons with good results: "Made this today for breakfast and it is a great recipe.  My son is dairy-free and gluten-free so I used almond milk and dairy-free cream cheese.  Of course, the recipe has no flour so automatically gluten-free.  … Very moist and good."