Molly Yeh's Unexpected and Quite Genius Recipes Starring Tahini Prove It's for More Than Hummus
Food Network star Molly Yeh thinks outside the tahini jar with these four genius recipes showcasing the humble ground sesame paste.
For many home cooks tahini — the Middle Eastern condiment of ground sesame seeds — is what you put in hummus. And only hummus. For Food Network personality Molly Yeh, tahini is much more than that.
In Yeh's recipes, it's a nuanced layer of flavor that adds depth to so many recipes. Here are just a few of the chef's slightly unexpected, but supremely delicious, recipes in which tahini shines.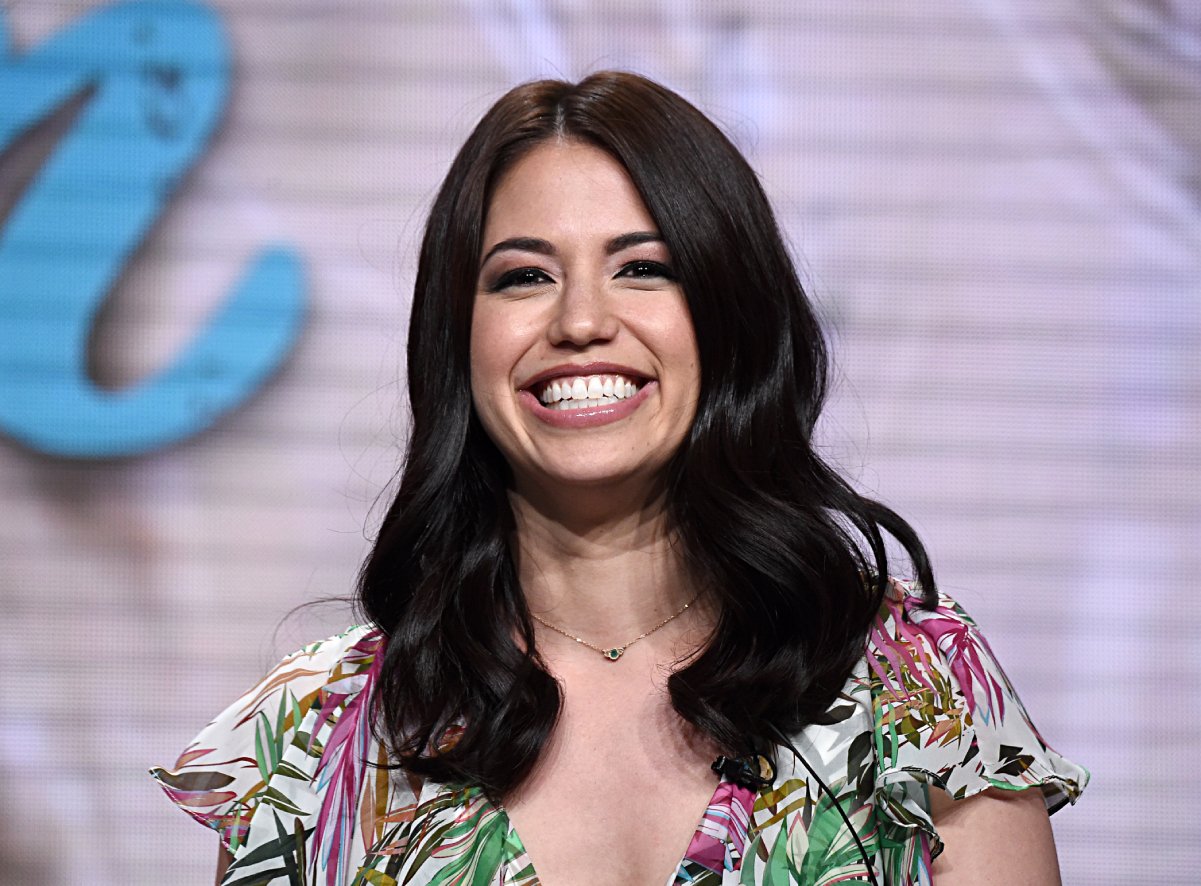 The Food Network star's indulgent tahini fudge pie
As Yeh told Glamour, "It's never been my goal to create something that is found on the internet elsewhere. I only want to create things that are new. I don't want to take up space with another avocado toast."
The culinary star certainly proves that here with her use of tahini, front and center, occupying the space normally taken by peanut butter.
Her Tahini Fudge Pie might get double takes for its unusual use of the paste in a dessert. But it is complemented by Yeh's use of a sweet cookie crust, rich filling, and best of all, its layer of gooey fudge.
Alongside the ground sesame, Yeh's recipe also calls for creme-filled chocolate sandwich cookies, instant espresso powder, cream cheese, powdered sugar, and heavy cream.
Get the complete recipe, video, and reviews on Food Network's site.
Yeh's turkey spinach meatballs with tahini and chimichurri sauce
Yeh's meatball recipe features fresh spinach sauteed with fennel and fresh garlic, as well as breadcrumbs, spices, and of course, ground turkey.
The imagination in this dish of Yeh's is its departure from serving the meatballs in a heated sauce. The warm meatballs are served in an uncooked tahini sauce of tahini paste, lemon juice, water, salt, and pepper.
And they're drizzled with a bright, also raw, chimichurri sauce of parsley, cilantro, garlic, lemon juice, olive oil, and salt and pepper.
Get this recipe on Molly Yeh's website.
The culinary personality's aromatic sesame coffee cake
Yeh told daytime show host Rachael Ray of her coffee cake, "It has everything you want in a coffee cake. It's dense and it's moist. It has loads of crumbly topping."
The Girl Meets Farm host noted in her conversation with Ray the boost tahini gives this dessert: "For me, what makes it special is I like to add tahini to the cake batter. I'm adding toasted sesame seeds to the crumbly topping."
The recipe also includes a "Yemeni spice blend" called hawaij that she says she thinks of "as a pumpkin spice that is very heavy on the cardamom and ginger."
Find the complete recipe on Rachael Ray's website.
Molly Yeh's luscious tahini caramel rolls
Tahini and caramel. That's it, nothing more needs to be said. Yeh's breakfast (or anytime) goodies are topped off with a decadent tahini caramel sauce made by whisking brown sugar, milk, tahini, butter, and salt and cooking the ingredients into a rich sauce. The topping honestly sounds good enough to eat on its own.
One home cook wrote on Food Network's site of Yeh's recipe: "Holy cow these are so good! They are definitely worth the effort. The tahini caramel is such a lovely flavor combination … Thank you, Molly!" 
The dough and brown sugar filling in these rolls are infused with orange juice and zest, giving these treats, as another reviewer noted, "a nice surprise" of flavor.
Get the complete recipe and reviews on Food Network's site.
Think outside the tahini jar and give one of Molly Yeh's creative recipes a try!