Molly Yeh's Pepperoni Pizza Pastries Are Irresistible Anytime Treats
Food Network star Molly Yeh's Pepperoni Pizza Pastries recipe is so fresh-tasting and delicious, you'll never go back to those other frozen pizza treats!
If you think there's nothing better than frozen pizza snacks, Food Network star Molly Yeh's Pepperoni Pizza Pastries may surprise you.
Yeh's recipe is everything you love about frozen pepperoni pizza treats, but with ingredients you can pronounce.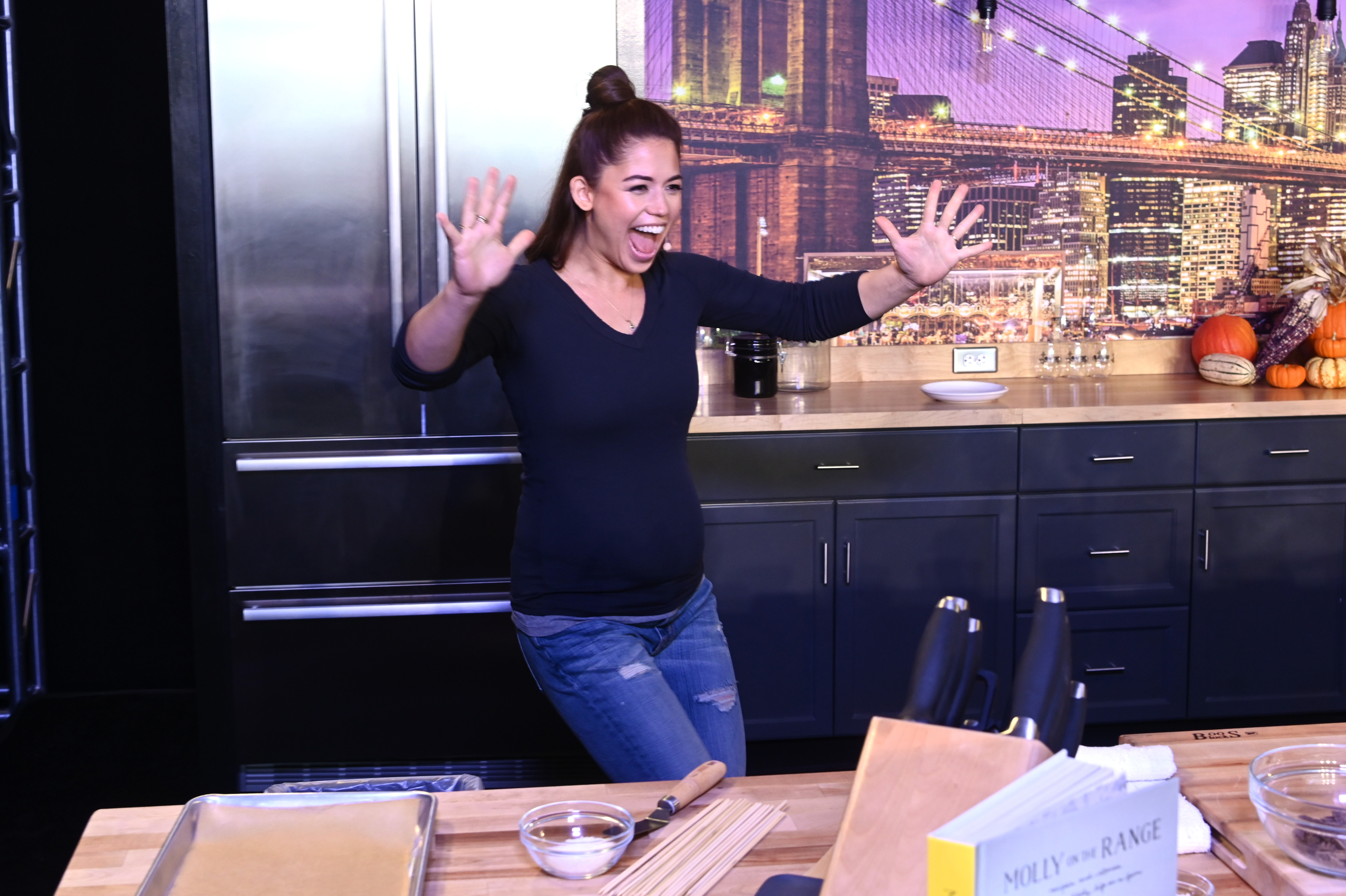 Molly Yeh's pizza pastries are made in a delicious flaky pastry
The Molly on the Range author's recipe calls for ricotta and mozzarella cheeses, all-purpose flour, oregano, chopped green pepper, eggs, thawed puff pastry, pizza sauce, mini pepperoni, and your favorite pizza toppings.
"This is a homemade version of the pizza pockets that I would eat almost every day after school, which have a melty cheesy filling and salty pepperoni encased in a buttery, flaky blanket," Yeh explains in the Food Network video, below, for this recipe.
Yeh's snacks are easy to put together
The cheeses, flour, salt, oregano, pepper, chopped green pepper, and an egg are combined in a large bowl. It should be noted that Yeh adds grated Parmesan cheese to this mixture in the video.
Now it's time to roll out the puff pastry to "10 by 15 inches." Yeh notes that it's important to keep extra all-purpose flour on hand in case the pastry "gets sticky."
The puff pastry is cut into six equal square portions and then moved to a baking sheet lined with parchment paper.
A "dollop" of the cheese combination is placed in each square, at a corner, being sure to leave "a 3/4-inch border."
At this point, the culinary personality adds sauce to the top of each cheese mound by creating what she calls a "well," where the sauce will sit. Add the mini pepperoni (and anything else you love on your pizza), brush the pastry edges of each pastry square with egg wash, fold the pastry over, and press it with a fork to seal the edges. Top each pastry with more egg wash and these snacks are ready to go in the fridge for about half an hour.
After they're done chilling, it's time to bake them in a 375-degree oven for 30 minutes.
Yeh adds that it's OK "if some of them break open at the seams while baking; it's part of their rustic charm."
She suggests serving these handheld snacks with more sauce for dunking.
Get the complete recipe, video, and reviews on Food Network's site.
Reviewers loved Yeh's fun-to-make and fun-to-eat pizza treats
There aren't too many people who dislike pizza, and Molly Yeh's pizza snacks are not only delicious; they're also irresistible, as reviewers on Food Network's site noted.
"Great recipe! I made for my kid and her friends and everyone loved them. Molly is right that they are just as good cold the next morning!," one home cook wrote.
Another reviewer added, "Really easy and a great lunch or dinner with a salad. Everyone wanted extra pizza sauce with a little hot sauce warmed up to dip. Have made twice already and will make again trying Italian sausage in place of the pepperoni."