Molly Yeh's Smashed Meatball Burgers 'Get a Little Messy in the Greatest Way Possible'
Food Network star Molly Yeh's meatball burgers have all the comforting, beloved qualities of your favorite meatball, in burger form. Her two-in-one recipe is a creative spin on the classic dish.
Here's how to make Yeh's flavorful and fun burgers.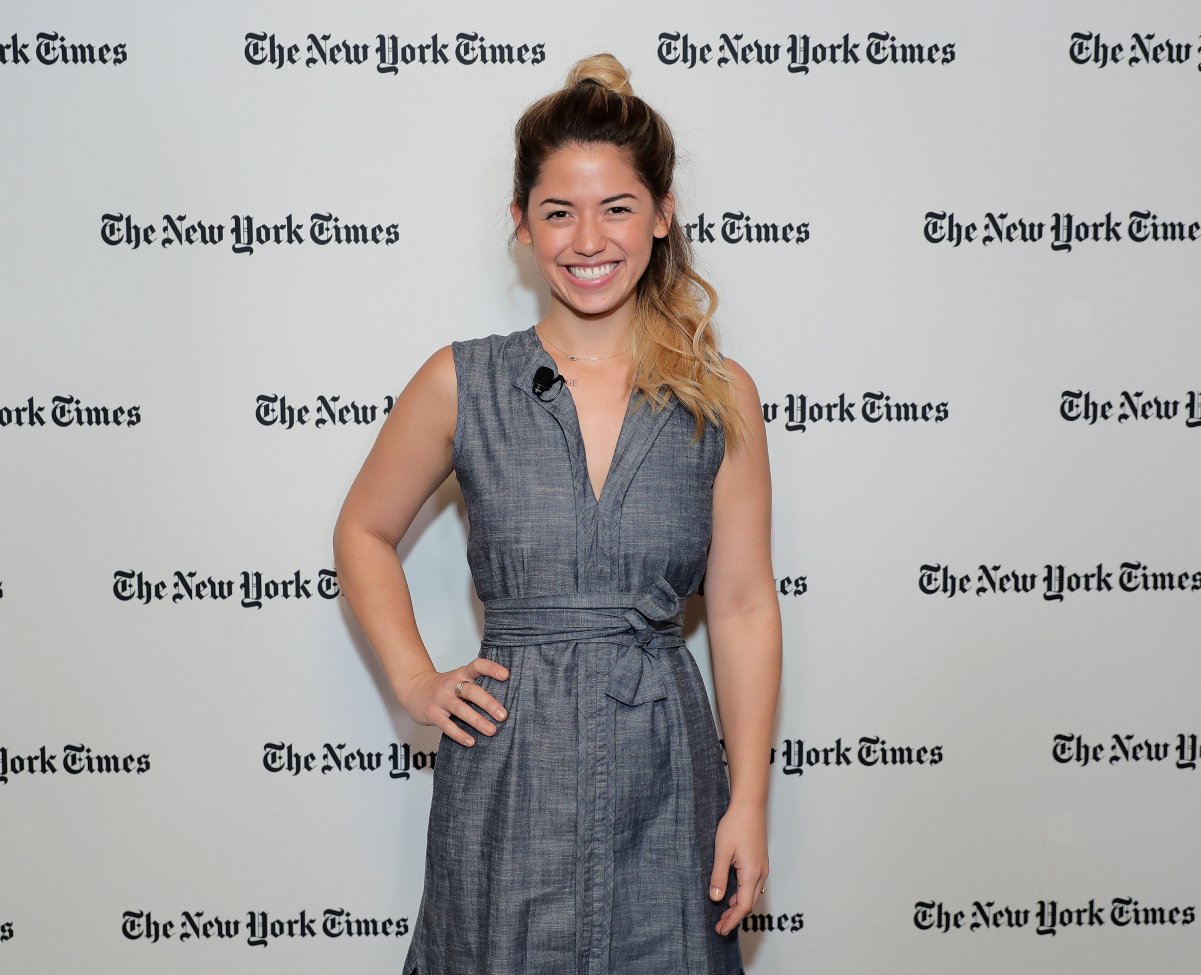 Yeh's burger recipe converts meatballs into a convenient 'handheld' meal
The culinary personality's recipe calls for an egg, panko breadcrumbs, whole milk, grated Parmesan cheese, olive oil, chopped onion, minced garlic, fennel seeds, ground beef, ground pork, crushed red pepper flakes, dried oregano, fresh parsley, sliced mozzarella or provolone cheese, ciabatta rolls, and marinara sauce.
Yeh's burgers have "all of the moist juiciness of a meatball and they're smashed into handheld burger form," she says in the Food Network video, below, for this recipe.
The chef's meatball burgers are so easy — and fun — to make
To get going with this recipe Yeh starts, of course, by making meatballs.
The egg, milk, breadcrumbs, and Parmesan cheese are combined in a bowl; in the meantime, the chopped onions are cooked in a skillet "until they're soft and translucent … I always like to cook onions before I add them to meatballs, brings out more flavor."
Minced garlic is added to the skillet, as well as the fennel seeds which will "lend some sausagey vibes" to the meatballs and the ground beef and pork. "The combination of the two meats is just a great depth of flavor," Yeh says.
The Food Network host says that once the meat is in the bowl, it's important to spread it out: "That's going to give me a bigger surface area, which helps the spices and seasoning distribute."
Kosher salt and the crushed red pepper are added ("I love a little heat with these"), as well as the dried and fresh herbs. Lastly, the now-cooled onion mixture goes in, and it's all combined "with my hands … until everything is distributed evenly but no longer, I don't want to over mix."
Yeh shapes the meat mixture into six "gigantic" meatballs, browns them on a griddle, then smashes them into their burger shapes, continuing to cook them thoroughly. She tops them with cheese and serves the crispy burgers on toasted ciabatta buns with marinara sauce and basil leaves. "These get a little messy in the greatest way possible," the Girl Meets Farm host says.
Get the complete recipe, video, and reviews on Food Network's site.
Reviewers got on board with Yeh's meatball burger recipe
Molly Yeh proves there's more to meatballs than pairing them with spaghetti and sauce, and her spin on classic burgers is a hit, as Food Network reviewers noted.
"Delish! The combination of all the flavors with the meat was amazing and the provolone added the best touch! Can make the meatballs ahead of time and cook when ready," one home cook wrote.
Another person got super creative with their choice of bread: "This is an excellent meatball sandwich. I used Texas Garlic Toast because it was all I had and it was a nice substitution in a pinch. I will try other recipes by this chef. AWESOME Job!"
Other reviewers added, "I loved this recipe, I made it for my guest and they loved it" and "This recipe was easy and really fantastic. I can't wait to make it again."
RELATED: Molly Yeh's Tahini Fudge Pie Is a Guaranteed Sweet Tooth Satisfier