Molly Yeh's Tahini Fudge Pie Is a Guaranteed Sweet Tooth Satisfier
Food Network personality Molly Yeh's Tahini Fudge Pie is a silky dessert featuring tahini sauce in place of peanut butter — and it works!
Food Network star Molly Yeh's irresistible Tahini Fudge Pie might get double-takes for its unusual use of tahini in a dessert. But the rich sesame paste is complemented by the celebrity chef's use of a sweet cookie crust, velvety filling, and best of all, its layer of decadent fudge.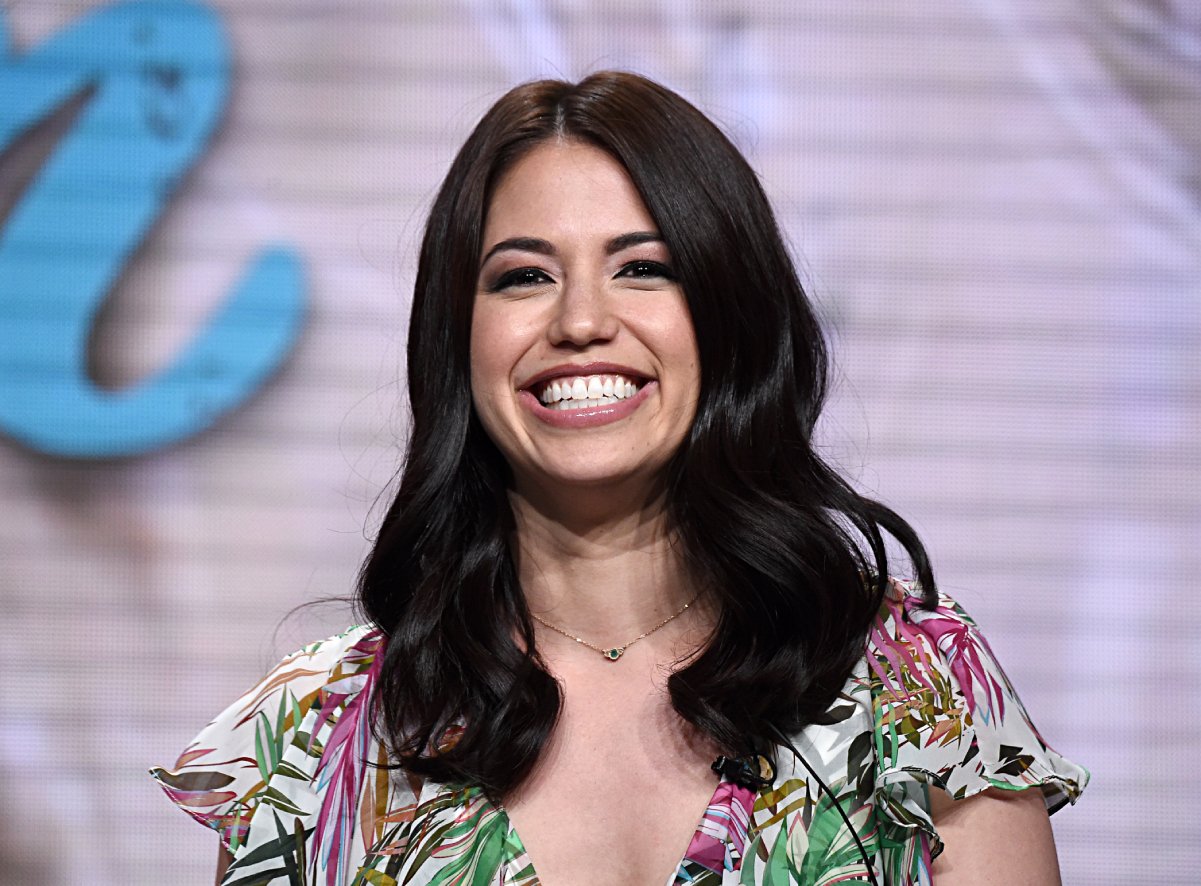 The chef uniquely uses a popular hummus ingredient in her dessert
The Girl Meets Farm star is on to something here: tahini's delicious nuttiness and its smooth texture make it a perfect ingredient in desserts like her Tahini Fudge Pie.
Alongside the ground sesame, Yeh's recipe also includes for the crust: unsalted butter, creme-filled chocolate sandwich cookies, instant espresso powder, and kosher salt. For the fudge: unsalted butter, unsweetened cocoa powder, granulated sugar, espresso powder, kosher salt, and heavy cream. Lastly, for the filling: room-temperature cream cheese, the tahini sauce, powdered sugar, vanilla extract, ground cinnamon, kosher salt, and heavy cream.
The tahini filling, Yeh notes in the Food Network video for this recipe, is a "one-bowl no-bake filling that is good enough to eat by itself."
Get the complete recipe, video, and reviews on Food Network's site.
Molly Yeh's Tahini Fudge Pie is so easy to make
The Spring Baking Championship host starts off by crushing the cookies in a food processor; she adds the espresso powder, which she says "just intensifies the flavor."
A pinch of kosher salt is added to the cookie mixture, which is basically pulverized into a very fine powder. Melted butter is poured in and it's all pressed into a nine-inch pie plate: "Spread it out evenly; I want to make sure it goes all the way up the sides and pack it firmly. I just love the texture of a firmly packed crust."
The crust is baked in a 350-degree F oven for six minutes, and in the meantime, the fudge can be prepared.
Melt a stick of butter in a skillet, followed by sugar and unsweetened cocoa powder. Mix in one teaspoon of instant espresso powder "to punch it up," as well as "a good pinch of salt to bring out all these flavors." Stir in heavy cream for a rich, "glossy and gorgeous" fudge.
Remove the baked crust from the oven and pour the fudge right over it, saving some, as Yeh points out, "to swirl on at the end." The fudge, she adds, "is gonna be the best surprise in the bottom of the pie." Place the pie in the refrigerator to set and get to work on the filling.
Combine the tahini, cream cheese, powdered sugar, vanilla extract, kosher salt, and cinnamon with a mixer. Drizzle in heavy cream and continue mixing until the filling starts showing "medium peaks." Spoon the mixture on top of the now-firm fudge layer of the pie. The fudge set aside earlier is drizzled over the filling and swirled in: "I'm going to do these luxurious, marbley designs."
If desired, flaky salt is sprinkled "for a little sparkly on top."
Reviewers fell in love with Yeh's rich pie
Home cooks loved the chewiness of the fudge in the chef's dessert, almost as much as its silky tahini filling.
"This is an incredible pie! It's very easy to make and it really satisfies your salty-sweet cravings. I love the tahini because it gives a different unique nutty flavor," a reviewer wrote.
Another fan of the pie praised it, saying, "Decadent! And so easy. This is 100% a keeper!"