'Money Heist' Creator Alex Pina Is Returning With Hot New Netflix Series 'Sky Rojo'
As fans await news on season 5 of La Casa de Papel — aka Money Heist — and its highly anticipated end, showrunner Álex Pina is set to drop a new series.
Sky Rojo lands on Netflix on March 19, and it's shaping up to be one of the most exciting new releases in March. Pina and co-creator Esther Martínez Lobato describe the show as different and riskier than Money Heist, and they promise viewers will be taken on an action-packed ride.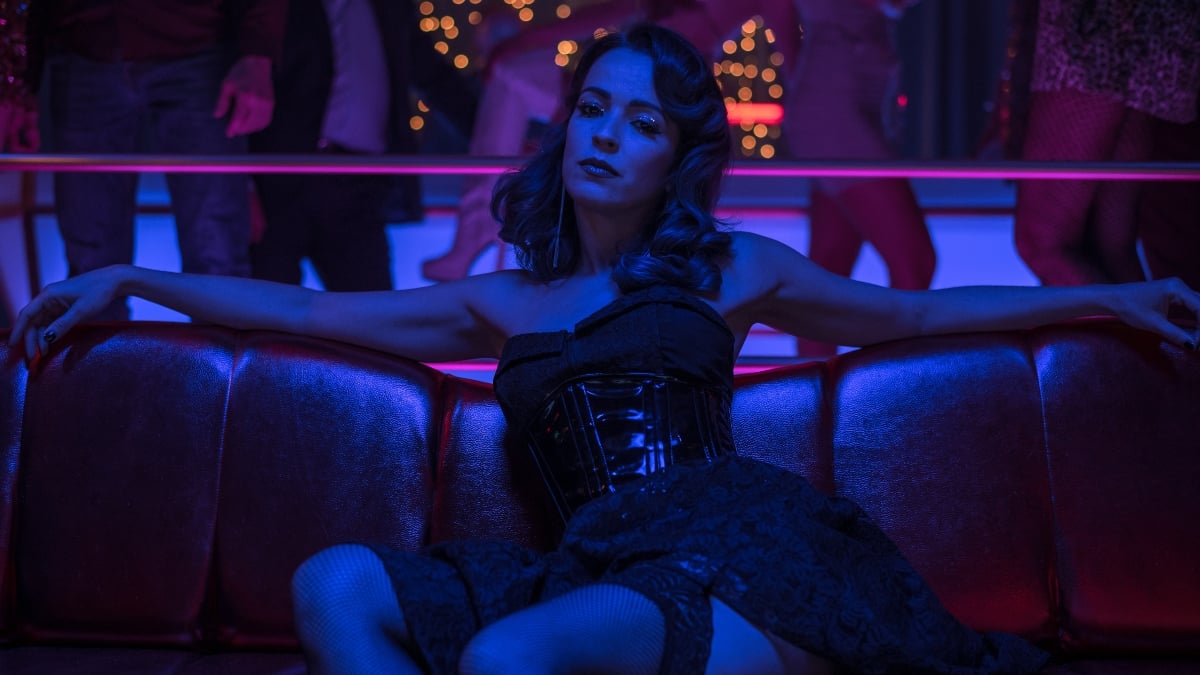 Netflix's Sky Rojo is an escape tale of 3 women
Three women band together to escape their lives as strippers/prostitutes in Sky Rojo. Victims of human sex trafficking, Wendy, Coral, and Gina are trapped in a world where they're forced to work at Las Novias, a club that doubles as a brothel.
The Spanish series follows the women's dangerous journey as they go on the run from their pimp and his henchmen. Action, violence, drama, and comedy combine in this epic story that will surely have fans rooting for the bad guys' downfall.
Netflix shared a press release in January with this logline:
The stars of Sky Rojo, Coral (Verónica Sánchez), Wendy (Lali Espósito) and Gina (Yany Prado) go on the run in search of freedom while being chased by Romeo (Asier Etxeandia), their pimp from Las Novias Club, and his henchmen, Moisés (Miguel Ángel Silvestre) and Christian (Enric Auquer). Together, the women embark on a frantic, chaotic journey during which they must face dangers of all kinds and live every second as if it were their last, while strengthening their friendship and discovering the most important thing: that together they are stronger and have more options to recover their lives.
RELATED: 'Money Heist' Season 5 Is the Last: Here's How Fans Predict 'La Casa de Papel' Will End
'Money Heist' creators Álex Pina and Esther Martínez Lobato tease what to expect with 'Sky Rojo'
Unlike La Casa de Papel, Sky Rojo will consist of eight 25-minute episodes. Pina revealed to Variety that the show has three narrators to enhance the storytelling where "One reality is being told and the other is being shown."
He and Lobato invested time interviewing trafficking survivors and researching documentaries to understand the emotion, weightiness, and the sensitive nature of this reality.
In a conversation with Spanish outlet Vertele!, Pina shared that the series is more complicated than other shows they've done and focuses on the exploitation and escape of the three main protagonists.
Lobato told Vertele it will still be enjoyable. "We wanted to do a fun, action-packed, 25-minute-per-episode series on trafficking in women," she said.
"When you get to talk to victims of trafficking and put together the whole series, you come across all the problems in the world on such a sensitive subject as it is the trafficking of women who are forced into prostitution."
Although the co-creators emphasized that Sky Rojo stands apart from Money Heist and their other series on Netflix, fans can look forward to a visual experience that won't be boring, according to Pina.
Prepare to dive into a new, binge-worthy world on March 19. Viewers should also look out for La Casa de Papel Part 5 later this year.