'Money Heist' Season 5 Ending Rewritten '33 Times,' Says Creator Alex Pina
Por La Resistencia! No matter what happens at the end of Money Heist Season 5, fans are bonded together just like the family of robbers we've come to know over five seasons. Five seasons of unease. Five seasons of feeling defeat or relishing a win. And five seasons of rooting for the cause.
When volume 1 of the TV show takes viewers through the first half of the final journey, there will be no build-up or slow burn. War is at the Bank of Spain's door, and it's on Professor's mind. The end is nigh. La Casa de Papel creator Alex Pina shared that they altered the script more than two dozen times to perfect the ending.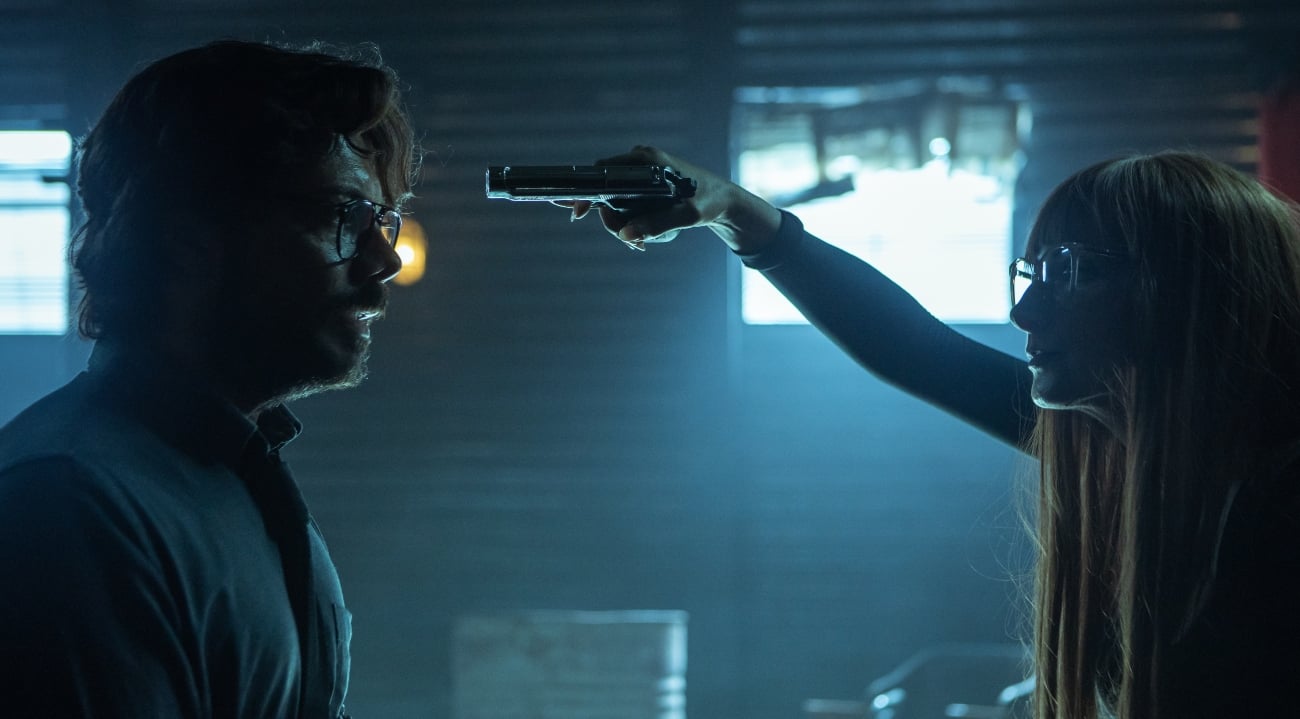 'Money Heist' boss Alex Pina rewrote the series' ending 33 times
Pina's writing style may seem unconventional, but he's repeatedly spoken about how he writes the story as they go along — usually as shooting takes place. When the cast receives their scripts, it's not months or a year in advance. With that in mind, Money Heist season 5 filmed over the course of nearly one year, and the ending kept changing.
During an interview with Esquire Middle East, Pina shared that they had to remix their original finale because it did not work.
"Usually what we know is the end," he said. "But in the case of the fifth part, what happened is, in the final chapters, we realized what we had designed didn't really work and we had to radically change the last chapter. In other words, we changed everything we had in mind about how the robbery ended because it was not working for us. It took 33 versions to do it."
Pina says 'Money Heist' Season 5 offers 'closure'
Since part 4 wrapped, viewers received warnings that the two-part series finale will bring the destruction. Death and war are the only two things that are guaranteed, and it's clear that not everyone will make it. Tokyo, Denver, Rio, Bogota, Lisbon, Stockholm, Helsinki, Palermo, and Marseille have to contend with the military and Sierra.
With their backs up against the wall and a short timetable to melt the gold, they're caught in a trap. And Professor may not be able to save them — or himself. Pina told Esquire that Money Heist Part 5 is exceptionally brutal.
"I believe that the fifth season is the most brutal from any other we have done," he said. "Therefore, I believe that the anguish and anxiety of the viewer are also going to be at the limit in this last season. And this also allows us to blow everything up into big pieces, the things we had previously done allowed us to blow them up. It has really been difficult for us to finish it like this but, on the other hand, it is rewarding that the series is getting proper closure with its best season so far."
Stream 'Money Heist' in two parts
Volume 1 of La Casa de Papel Season 5 arrives on Netflix on Sept. 3 and features five adrenaline-pumping episodes. Inspector Sierra warns that fans will find out what she's been doing to the professor since part 4. Be worried.
Volume 2 will drop on the streamer on Dec. 3, delivering Pina's promise to end the show on a high note, but with lots of tension and loss. Tune in to find out who survives.