'Money Heist' Season 5: Fans Invited to Be Part of the Show for Series Finale
Money Heist Season 5's wrap is coming. La Casa de Papel exploded into a worldwide phenomenon for Netflix. As one of the streamer's top non-English international series, it has fans hooked all over the world. Everyone is invested how the show will end its run in December, and many are rooting for the remaining members of Team Resistance.
It's been painful to watch fan-favorite characters die. Tokyo sacrificed herself — but took out Gandia. Nairobi suffered a harsh death. Oslo, Moscow, and Berlin are gone, but not forgotten. And now, before Money Heist drops part 5, volume 2, the production team wants to ensure fans aren't forgotten either.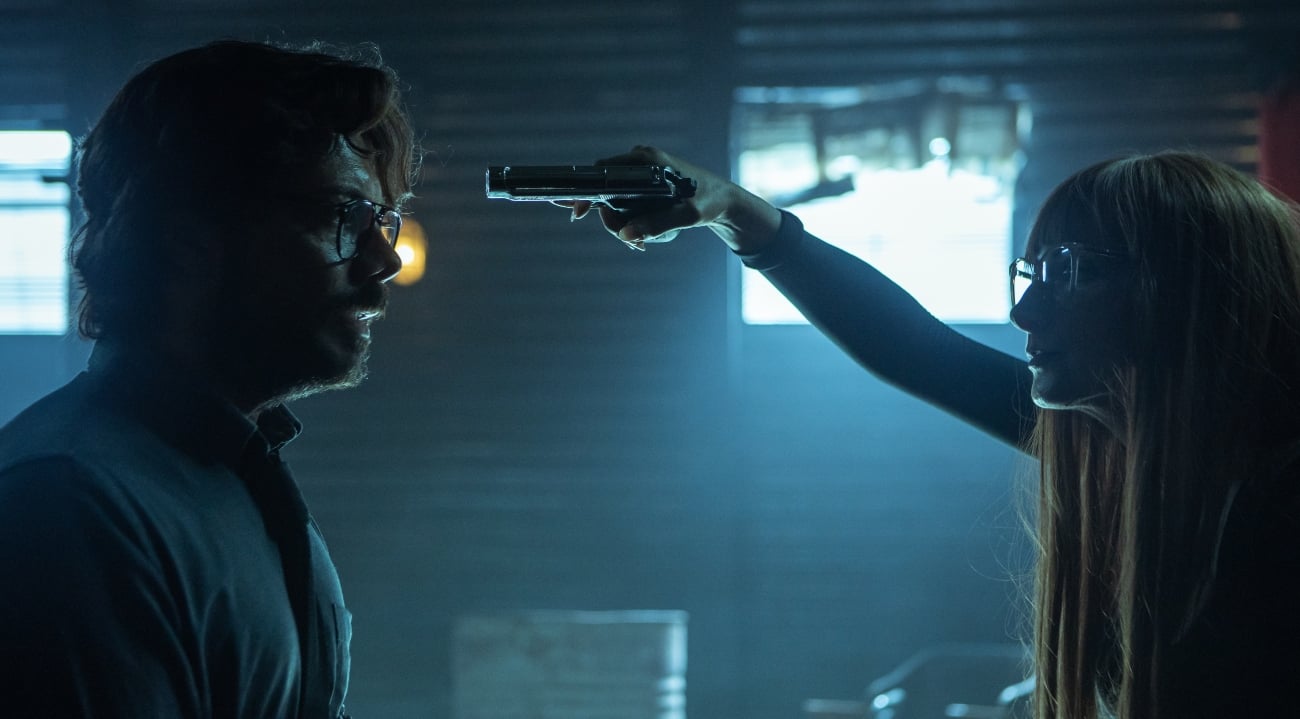 'Money Heist' Season 5 offers fans the chance to be in the series finale credits
Like Berlin, some lucky fans will get to make a surprise appearance for Money Heist's curtain call. They won't be on camera, but listed in the finale's credit roll. The Money Heist team hit social media to invite fans to submit their names and countries for the special event.
"The end is almost here, so we want to celebrate it with you all by adding 100 names in the credits for Vol. 2. Share a picture or video that shows you're one of the biggest fans, use #MoneyHeistFinale, tell us your country, and get your name to be part of the show forever," wrote La Casa de Papel on Twitter and Instagram.
A video encourages viewers to send in their videos and show their love for the crew. It didn't take long for fans to respond with their callouts from places such as The Netherlands, Ghana, Philippines, and Mexico.
'Money Heist' creator Alex Pina changed the ending 33 times
When the last five episodes of Money Heist arrive on Dec. 3, it will close the final chapter on the robbers' story. Fans have been anticipating the end. They're hoping that the remaining characters will survive the war and if they're lucky, make it out with a little gold.
Co-creator Alex Pina spoke with Esquire Middle East and shared that they redid the ending 33 times to get it right.
"…In the case of the fifth part, what happened is, in the final chapters, we realized what we had designed didn't really work and we had to radically change the last chapter. In other words, we changed everything we had in mind about how the robbery ended because it was not working for us. It took 33 versions to do it."
As viewers tune in to see how things shake out, they can wonder about all the alternate finales that could have happened.
The final 'La Casa de Papel' episodes are a callback to the beginning
Fans should hold on to their Dali masks, as actor Álvaro Morte (Professor) says the series finale will get back to the show's roots. In a recent interview with Madrid's La Cajad Musica TV, he gave a hint. "The last chapters will return the pulse and style of the authentic La Casa de Papel," said Morte.
Submit those entries to be part of the show's credits, earning a chance to have the Money Heist love reciprocated back at you.