'Money Heist' Season 5 Final Trailer Drops and It Doesn't Look Good for Team Resistance
Money Heist will air volume 2 on Dec. 3, wrapping up an epic heist saga led by Álvaro Morte's Professor. Before anyone gets ready to sing "Bella Ciao" one last time, the trailer for volume 2 of La Casa de Papel's series finale reminds us that the crew is still in the middle of a war. No time to rest. No time to grieve.
Creator Alex Pina teased that not only will the violence factor be high for this final installment, but so will emotions. That means fans will be the on the edge of their seats, and more than likely, will witness some more Team Resistance deaths. Based on the trailer, there are a few reasons to be worried for the TV show.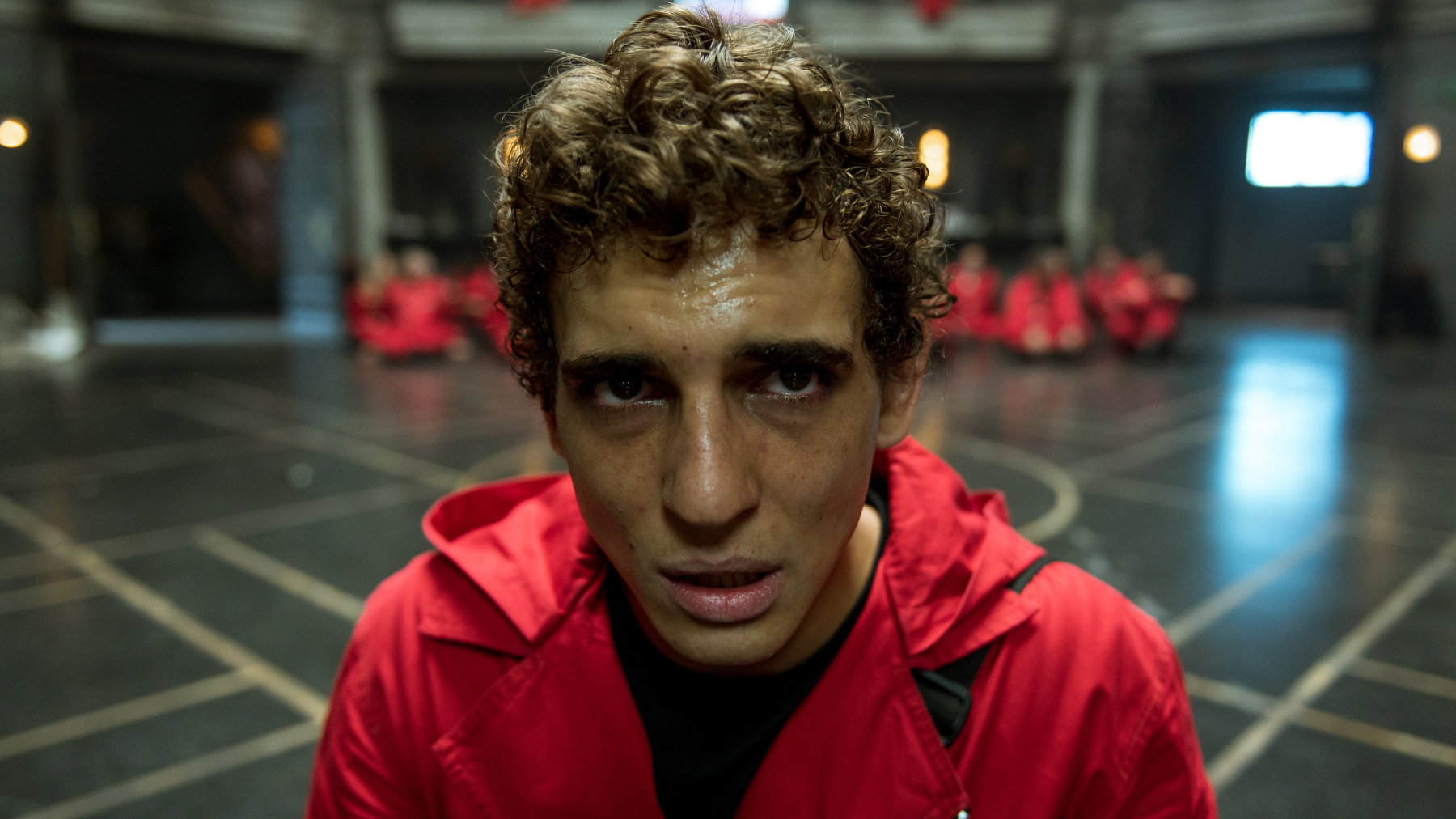 'Money Heist' fans wonder why Professor is at Bank of Spain's front doors
Though trailers tend to piece together various scenes in no particular order, the new Money Heist clip made one thing clear: Professor gets free. No longer under Alicia Sierra's gun, viewers see him driving two different cars, — an SUV and a red Volkswagen — loading a gun, and at one point, heading into the Bank of Spain.
He's surrounded by armed officers. That one visual of him outside the bank has fans' interest piqued. Did he volunteer to talk his team down? Is he being forced to go inside? Is he surrendering?
The police tent is right there. No one shot at his red car, and no one apprehended him. In the worst case scenario, he'll suffer a fate like his father's. In the best case, this is all part of his plan. But after Tokyo's death, who knows?
Denver is in the police tent
Toward the end of the trailer, there is one person who is definitely in police custody. It's Denver. He's upset, watching something on one of their video monitors. Does something happen to Stockholm? Is he witnessing Palermo and Lisbon's capture?
The only logical reason for him to be in that tent is because he's been arrested. He's lost his father, friends, and now it seems like he and Stockholm won't be together. The only question is whether Denver will end up dead or in prison.
Whose side is Alicia really on?
The La Casa de Papel team knows how to arouse suspicions. Professor delivered Alicia's baby, but that doesn't mean she's on his side. A quick shot shows her glancing downward out of a window. Her location is unclear, but in a later scene, she's shooting at someone from a car.
Who is it? How did she get the vehicle? And where is her baby? Fans don't trust Alicia, and Professor should not either. Let's not forget what she did to Nairobi. However, in this final stretch, she may decide defect from law enforcement's side. Or not. Perhaps she leaves the secret bunker but contacts the police to turn in Professor, Marseille, and Benjamin.
Berlin is in the volume 2 trailer, but his son isn't
Volume 1 dedicated a good portion of screen time to Berlin and his son, Rafael. What role does he play in the series finale? Many fans hope that he shows up at the last minute to help the gang out of a jam. Whether he's posing as a police officer or smuggling gold out of the bank, viewers want him to be a hero. Fingers crossed.
The Money Heist series finale drops on Netflix on Dec. 3.