'Money Heist' Showrunner Álex Pina Created These Other TV Series That Are Also Fire
Money Heist blew in with season 4 in April, and it's still racking up millions of views. July brought the news that part 5 of La Casa de Papel would close out the series, bringing the gang's epic tale of robbery, family, and rebellion to an end. Showrunner/creator Álex Pina is already writing the last installment.
While some fans are mourning the inevitable, others are wondering how to fill the gap once the hit series ends its run. No worries, as Pina is behind a slew of TV dramas that you can stream right now, and some can be found on Netflix.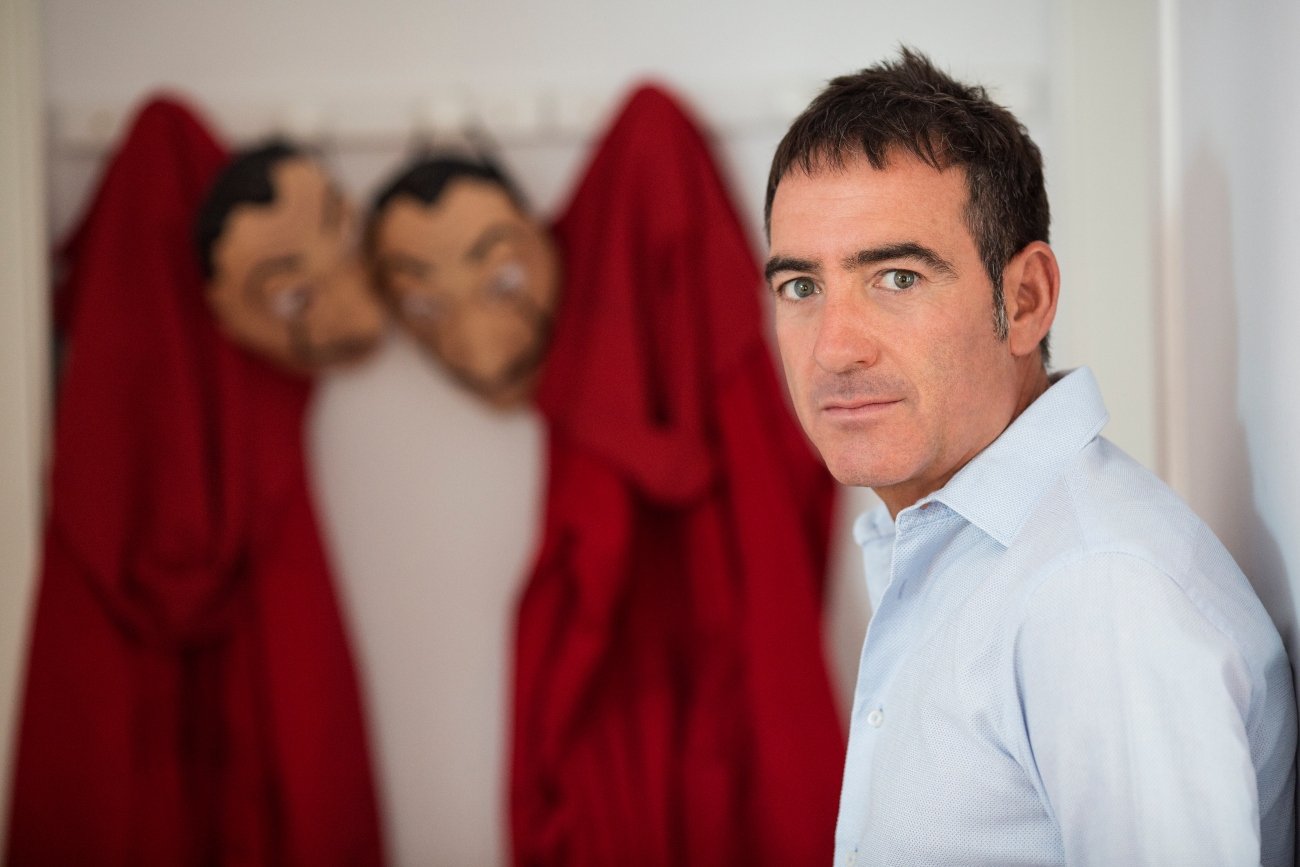 'White Lines'
Released in May 2020 on Netflix, White Lines follows Zoe Walker as she investigates her older brother's death. The thing is, she was a just a child when he left England and went missing in Ibiza. When his body is found 20 years later, she wants answers.
The Spanish authorities won't help, and Zoe is finds herself deep in a murder mystery that involves drugs, warring families, and shady business dealings. She learns her brother did more than deejay in the town, and her own sense of self is tested. Stream season 1 on the platform.
'The Pier'
Also called El Embarcadero, The Pier is a complicated story about a man living a double life with two women. Money Heist actor Álvaro Morte stars as Oscar, a seemingly devoted husband who also had another lover in a nearby town. Morte is joined by White Lines' Marta Milans in the cast.
Oscar's wife Alejandra discovers his lies after his body is found on a pier, and it leads her down a rabbit hole of deception, secrets, love, and dirty deeds. The story is told with flashbacks interspersed in the present day. If you want to see the Professor in a different light, then you'll want to check out The Pier.
Season 1 dropped in 2019 and season 2 followed in January 2020. Stream both on Amazon or Hulu.
'Vis a Vis'
Fans of Orange Is the New Black may like Vis a Vis, a.k.a. Locked Up. The dramatic thriller centers on Macarena, a young woman sentenced to prison after taking the fall for her boyfriend's embezzlement crimes.
With a seven-year sentence, she has to learn to navigate her dangerous new surroundings while worrying about threats in the outside world.
Money Heist fans will note the cast includes Najwa Nimri (Alicia) and Alba Flores (Nairobi) whose characters are inmates and not enemies this time around.
But Nimri's Zulema has deadly designs on everyone who refuses to bow down to her and her prison politics. Murder, drugs, kidnapping, and more make this women's prison tale anything but funny.
Season 5, Vis a Vis: Oasis, is a spinoff of the show and it just arrived on Netflix on July 31. Now is the perfect time to binge-watch the entire series.
'Sky Rojo'
Pina is currently filming Sky Rojo, a dramatic thriller series about a trio of prostitutes who escape their pimp and go on the run. It's described as "a hunt" and features La Casa de Papel season 5 newcomer Miguel Ángel Silvestre. The show will also air on Netflix.