'Money Heist' Writers Explain Why They Regretted Killing Off Berlin
In the Netflix drama series Money Heist (La Casa de Papel), Berlin, also known as Andrés de Fonollosan, is the second-in-command of the Royal Mint of Spain heist. Although his morals are questionable, Berlin is one of the most popular characters in the show. So, when he died in the series, fans were left in shock. But, the Money Heist writers once shared they regretted killing off his character. Here is why the writers initially didn't want to remove Berlin from the show.
How did Berlin die in 'Money Heist'?
In Money Heist Part 2, Berlin was killed by the police. During the heist, the police attempted to apprehend the group of robbers. After the crew escaped through the tunnel, Berlin stayed behind with Ariadna (Clara Alvarado) and started shooting at law enforcement. When the Professor (Álvaro Morte) found out that Berlin stayed behind, he pleaded for his brother to leave. But, Berlin refused and advised Helsinki (Darko Perić) to blow up the tunnel with explosives. To save the group, Berlin sacrificed himself and was killed in a police shoot-out. 
Why did the writers regret killing off Berlin in the series?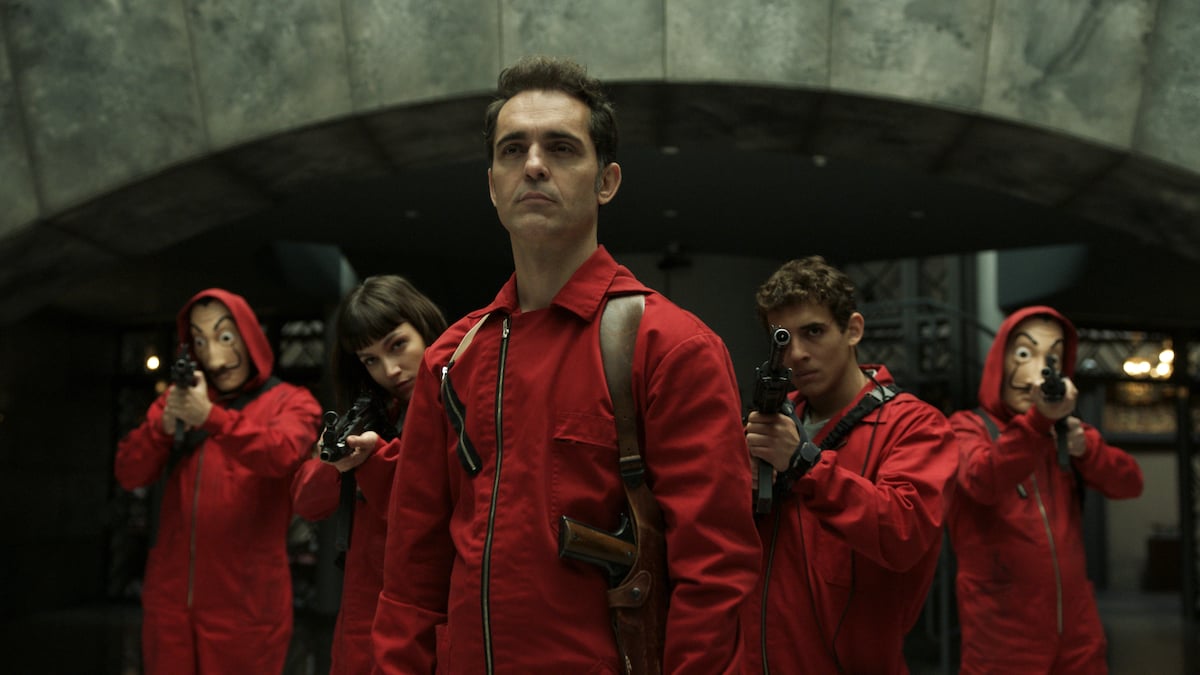 While Berlin's death shocked many fans, the Money Heist writers initially didn't want to kill off his character. In an interview with the Spanish publication El Mundo, writer Javier Gómez Santander admitted they regretted killing Berlin in the series. He explained they created an irreversible death for the character. 
"Even characters with such a negative charge like Berlin end up being somewhat redeemed, and people have a brutal affection for them," he explained. "So we get him back for this season. How were we going to give it up?"
Santander shared that the writers would've considered Berlin's death if they knew the show would get renewed for more installments. In turn, they wouldn't have killed Berlin so early in the series. "We killed him too much, and there is no way to revive him," he added.
'Money Heist' creator felt pressured to remove Berlin from the series 
When the police killed Berlin, many fans were sad to see him go. However, Money Heist creator and writer Álex Pina didn't want to kill off the character. In the Netflix documentary Money Heist: The Phenomenon, Pina revealed that he felt pressured to remove Berlin because of his sadistic ways. 
"Someone said to me, 'This character doesn't fit with the times. You should take him out of the series," he explained. "I said I had no intention of taking him out of the series. He's a misogynist, narcissist, and psychopath in many ways."
Although Pina agreed with the remarks, he argued, "television is bland, it's boring because less things happen" without such characters on-screen. 
"But we could have a character like that in the series and the audience could freely decide whose side they're on, right?" he continued. "The audience wants things to happen, and there's nothing better than a villain who we can empathise with."
Money Heist: Part 5 Vol. 2 will premiere on Netflix on Dec. 3, 2021.