Mo'Nique Explains Her Issues With Whoopi Goldberg
Mo'Nique has no plans on shutting up about her issues with power players in Hollywood that she says are out to blackball her due to her fight for equal pay. In addition to her lawsuit against Netflix, the comedian has famously feuded with Oprah Winfrey, Tyler Perry, and Lee Daniels. She also has a lot to say about Whoopi Goldberg and lays out her issues with the talk show host in a recent interview.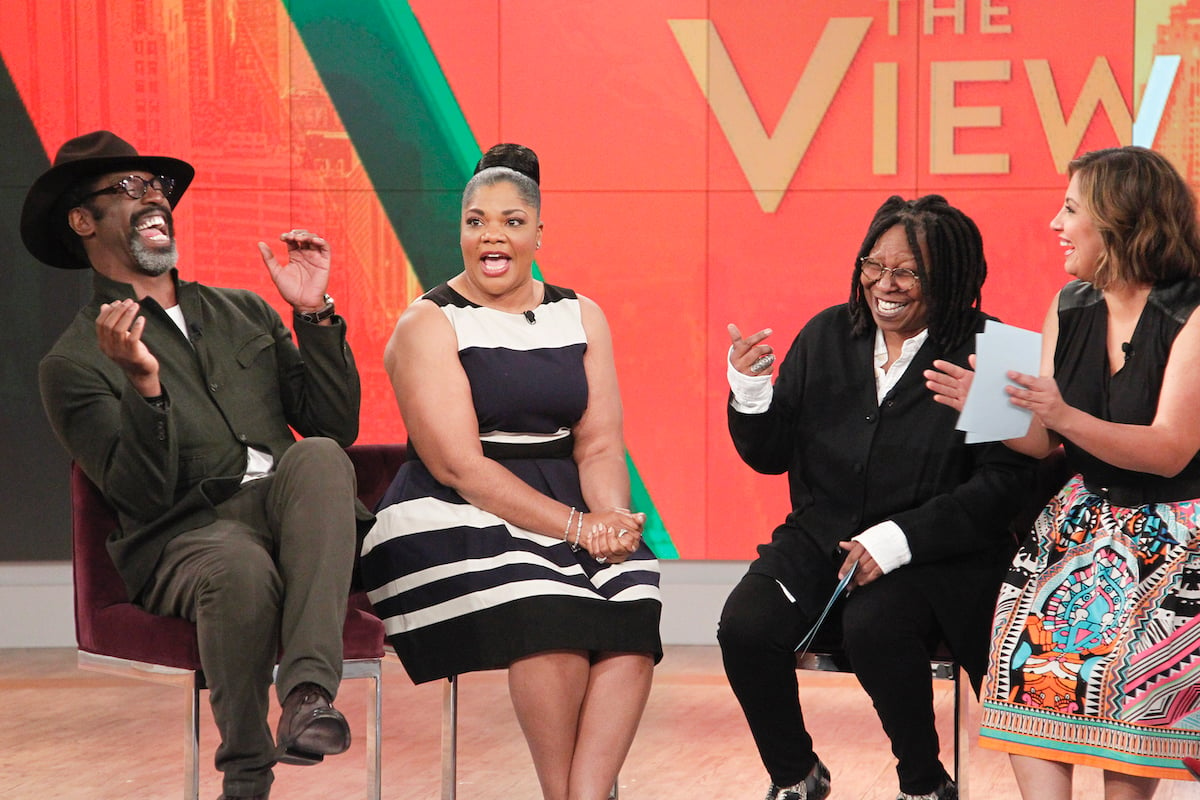 Mo'Nique and Whoopi Goldberg's disagreement about Mo'Nique's Netflix lawsuit
Mo'Nique's appearance on The View to discuss her public fallout with Winfrey, Perry, and Daniels – as well as her discrimination claims against Netflix – quickly turned sour.
During the chat, Mo'Nique speaks of believing Winfrey, Perry, and Daniels contributed to her being blackballed in Hollywood. According to the Oscar-winning actor, she began receiving fewer offers for work after declining to do international press for the film Precious. Daniels directed the film, and both Winfrey and Perry helped to promote it. 
As a result, Mo'Nique says major companies began to undermine her value, including Netflix. She is currently suing Netflix for gender bias and discrimination based upon race. She alleges the streaming company did not give her an adequate offer for a comedy special due to her being a Black woman.
Goldberg disagrees with Mo'Nique' stance. During the interview, Goldberg tells Mo'Nique that she's misguided in her approach. Per Mo'Nique, their conversation continued in Goldberg's dressing room in which Mo'Nique says Goldberg made disparaging remarks about her husband, who is also her manager.
Goldberg also allegedly told Mo'Nique that she needs to focus solely on herself and not creating a movement for equality for those who come after her.
Mo'Nique says Whoopi Goldberg's advice comes from a place of fear
Despite walking away from the conversation with Goldberg disheartened, Mo'Nique insists she's not upset. Instead, she says Goldberg is the one who is misguided and hints that Goldberg lacks integrity.
Mo'Nique spoke of her feelings during a recent interview with Claudia Jordan on her FOX Soul talk show Out Loud With Claudia Jordan.
"I was heartbroken that day in her dressing room, personally, because I was watching our icon and our legend be scared," Monique says. She goes on to say that people's perception of her trying to be shady toward Goldberg is incorrect. 
Mo'Nique famously blasted Goldberg for not earning what she says Goldberg deserves for her work on The View. She says she told Goldberg that her husband has been her saving grace in her career.
What I was saying was, as she was looking into my eyes and she said to me, 'It's your husband, you gotta get rid of your husband" and I said, 'Whoopi, my husband negotiated the biggest deals I've had in my career, along with our attorney Rickey Anderson, two Black men" and she went dead silent.

Mo'Nique on Whoopi Goldberg on Out Loud With Claudia Jordan
Mo'Nique further explains that she's offended by Goldberg's advice. Goldberg allegedly told Mo'Nique to worry solely about herself and not trying to set an example for others to stand up for what they believe in.
"At that moment, I knew Whoopi Goldberg wasn't worried about me because I'm the little girl coming behind her," Mo'Nique snaps. 
Overall, Mo'Nique says she does not believe Goldberg has bad intentions. Instead, she believes Goldberg said such due to fear of Mo'Nique losing everything in her fight for equality.