Monsta X Announce 'SHAPE of LOVE' EP Will Drop in April
On April 11, the K-pop group Monsta X will drop a new EP called 'SHAPE of LOVE.' The upcoming mini-album features six songs.
Monsta X's next album will be released in April. On March 23, the K-pop group announced that the EP SHAPE of LOVE will drop on April 11. SHAPE of LOVE will be Monsta X's 11th mini-album and follows the release of their 2021 English-language album, The Dreaming.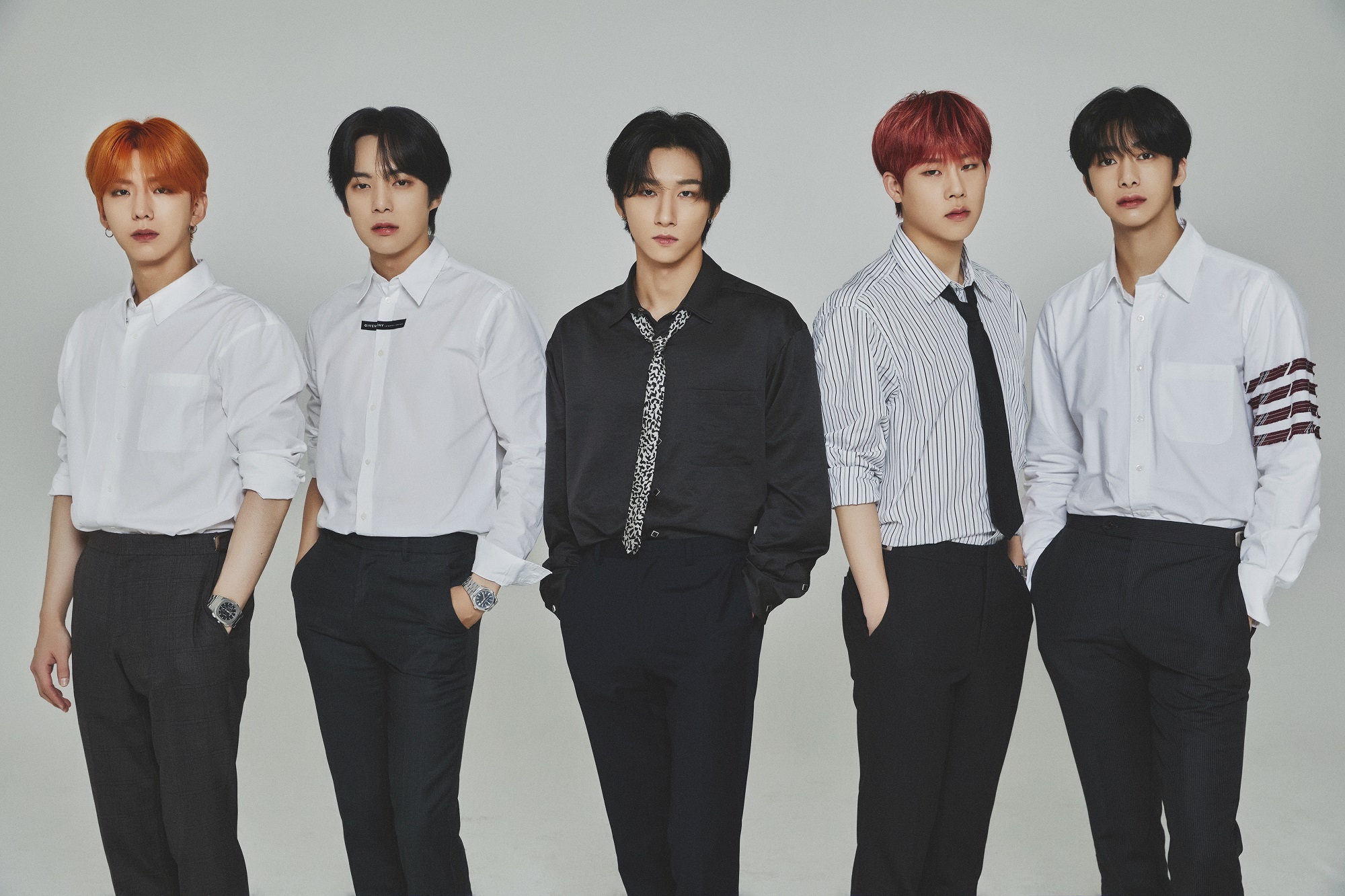 Monsta X will release an EP called 'SHAPE of LOVE'
While Shownu completes his mandatory military service, Minhyuk, Kihyun, Hyungwon, Joohoney, and I.M will release SHAPE of LOVE on April 11. The EP will be released at 6 p.m. KST.
Monsta X shared a comeback schedule for the EP on March 26. The tracklist for SHAPE of LOVE was released on March 28.
On March 29, March 30, April 1, April 2, April 4, April 5, April 7, and April 8, different concept photos for the EP will be shared online.
A teaser for the lead single's music video will be released on April 9. On April 10, an album preview of SHAPE of LOVE will be released.
Following the release of all the teasers, the album will officially drop on April 11.
The EP will have six songs
Monsta X shared the tracklist for Monbebes on March 28. SHAPE of LOVE will feature six songs with multiple members of Monsta X taking part in the creation of the songs.
SHAPE of LOVE tracklist:
"Love"
"Burning Up (feat. R3HAB)"
"Breathe"
"Wildfire"
"사랑한다 "
"AND"
Joohoney and I.M of Monsta X have writing credits on "Love," "Wildfire," and "사랑한다." I.M also has a writing credit on "AND," and Hyungwon has writing credits on "Burning Up (feat. R3HAB)" and "Wildfire."
What Monsta X have to say about their music
In addition to releasing a new EP, the members of Monsta X are expected to kick off the No Limit US Tour in May. Earlier in the year, Showbiz Cheat Sheet interviewed Monsta X about their music and touring plans.
"I think we don't play safe and rather try to get adventurous when it comes to our music. Especially now that some of us are making our songs, we can definitely make songs that better suit our style or songs of a genre that we wanted to try out," Hyungwon said of the band's music.
Kihyun shared, "Well, there's nothing much that I can say at the moment, but all I can say is that we all want to experiment with various sounds as much as possible. We set the signature 'Monsta X power' style throughout the first few years of our debut but we also proved that we could pull off the fatal sexy concept through our recent album releases."
He continued, "So who knows? Maybe you could see Monsta X in a refreshing and cool concept! (Just joking but you get my point)."