Monsta X Announces New Comeback Date for 'SHAPE of LOVE'
Much to fans' dismay, K-pop group Monsta X had to push back the release date for their 11th mini-album due to coronavirus (COVID-19.) Now, SHAPE of LOVE will be released at the end of April.
Much to fans' dismay, K-pop group Monsta X had to push back the release date for their 11th mini-album due to coronavirus (COVID-19.) Now, SHAPE of LOVE will be released at the end of April.
After the delay, fans feel confident new music is just around the corner. A few Monsta X members have already been spotted with new hair colors, a telltale sign a K-pop group is in the final preparations for a comeback.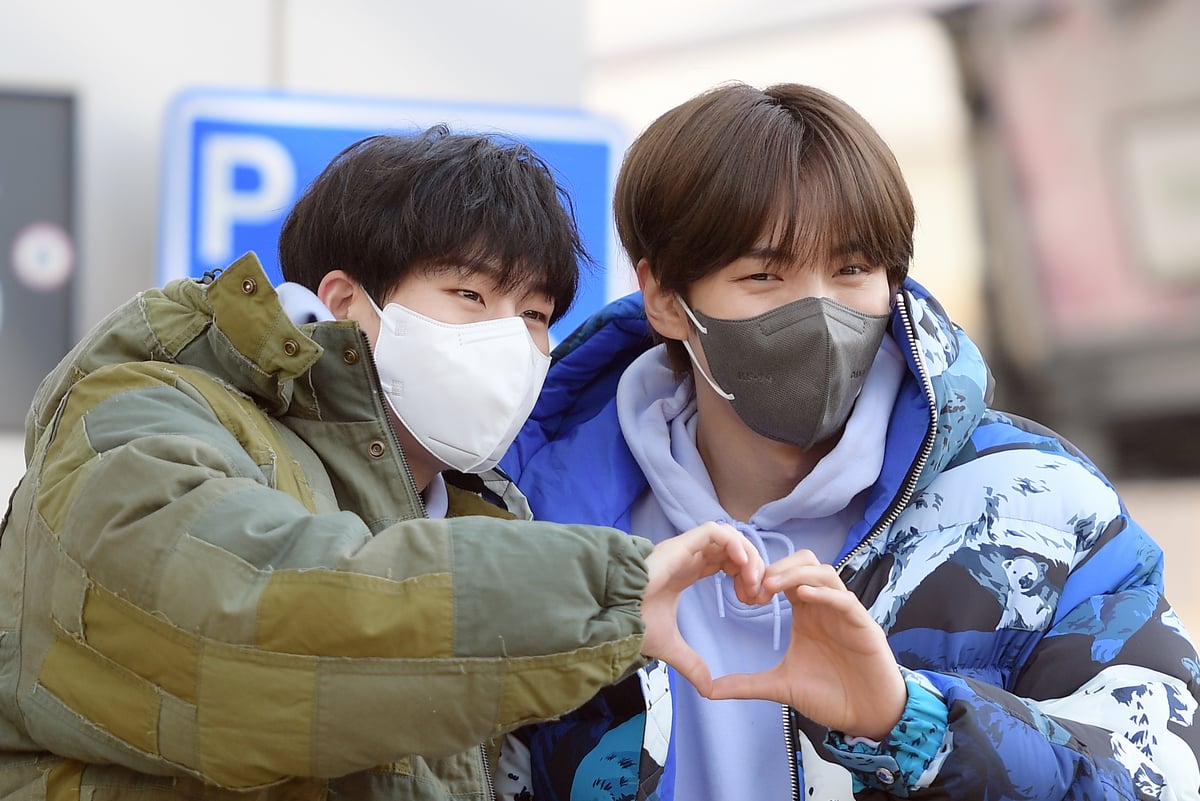 All five active Monsta X members test positive for coronavirus
At the end of March, Monsta X members Kihyun and Hyungwon tested positive for coronavirus. A few days later, two more members joined them. 
As Soompi reported, their label Starship Entertainment released a statement "We are informing you that our agency's artists MONSTA X's Minhyuk and I.M tested positive for COVID-19 today (March 31) through preemptively taken rapid antigen tests." 
The statement continued, "Considering the artists' health and safety as foremost, the currently scheduled activities will be adjusted, and we will update you of the changed schedule through an additional announcement.
The agency will thoroughly follow the quarantine guidelines, and we will do our best so that the artists can focus on recovery." 
Starship already announced the postponement of the groups' Apr. 11 comeback when Hyungwon tested positive on Mar. 28. Almost two weeks later, they informed fans to expect SHAPE of LOVE on Apr. 26. 
The next day, Apr. 10, Joohoney tested positive for coronavirus. However, Starship announced things would go on as scheduled, "The release of MONSTA X's mini-album "SHAPE of LOVE" will be carried out without change on April 26, 2022, as previously informed."
'SHAPE of LOVE' is the K-pop group's third release in five months
Like many K-pop groups, Monsta X has stayed busy recently. SHAPE of LOVE will be their third comeback in five months. Joohoney, I.M, and Hyungwon have writing credits on the new mini-album. 
In November of '21, they released No Limit, a seven-song mini-album. Less than a month later, the boy group released The Dreaming, a 10 song English language album.
Monsta X promoted The Dreaming stateside complete with a documentary release. Minhyuk, Hyungwon, Kihyun, Joohoney, and I.M attended the movie premiere in LA. They also held fan signs and conducted numerous interviews promoting their second full English language album. 
In 2020, Monsta X released All About Luv. It was the first English language album by a K-pop group released in America. The twelve-track album debuted at No. 5 on the Billboard 200. 
Recent albums have consisted of five Monsta X members as group leader Shownu is currently serving his mandatory military duty. 
Monsta X US tour kicks off in New York City on May 21 
Monsta X will tour the United States this summer. They kick things off at Radio City Music Hall in New York, NY, on May 21. The tour will take them to Chicago, IL, Ft. Worth, TX, Sunrise, FL, Phoenix, AZ, Duluth, GA, Detroit, Mi, Fairfax, VA, and Inglewood, CA. 
The group has toured the US previously during iHeart Radio Music Festival, Jingle Ball, and Jingle Bash concerts. They also stopped in the US during their 2017, 2018, and 2019 world tours. 
For Monbebe (Monsta X fandom,) the 2022 tour may be their last time to see this lineup before more military enlistments further disrupt the group's momentum. Minhyuk, Kihyun, and Hyungwon will all have to enlist by the end of 2022, leaving Joohoney and I.M as the only active members.