Monsta X Will Release an English-Language Album Called 'The Dreaming' in December
The members of the K-pop group Monsta X are about to have a busy few months. On Oct. 20, Monsta X announced they will release a new English-language album called The Dreaming on Dec. 10. Pre-orders for the highly-anticipated album begin on Oct. 22.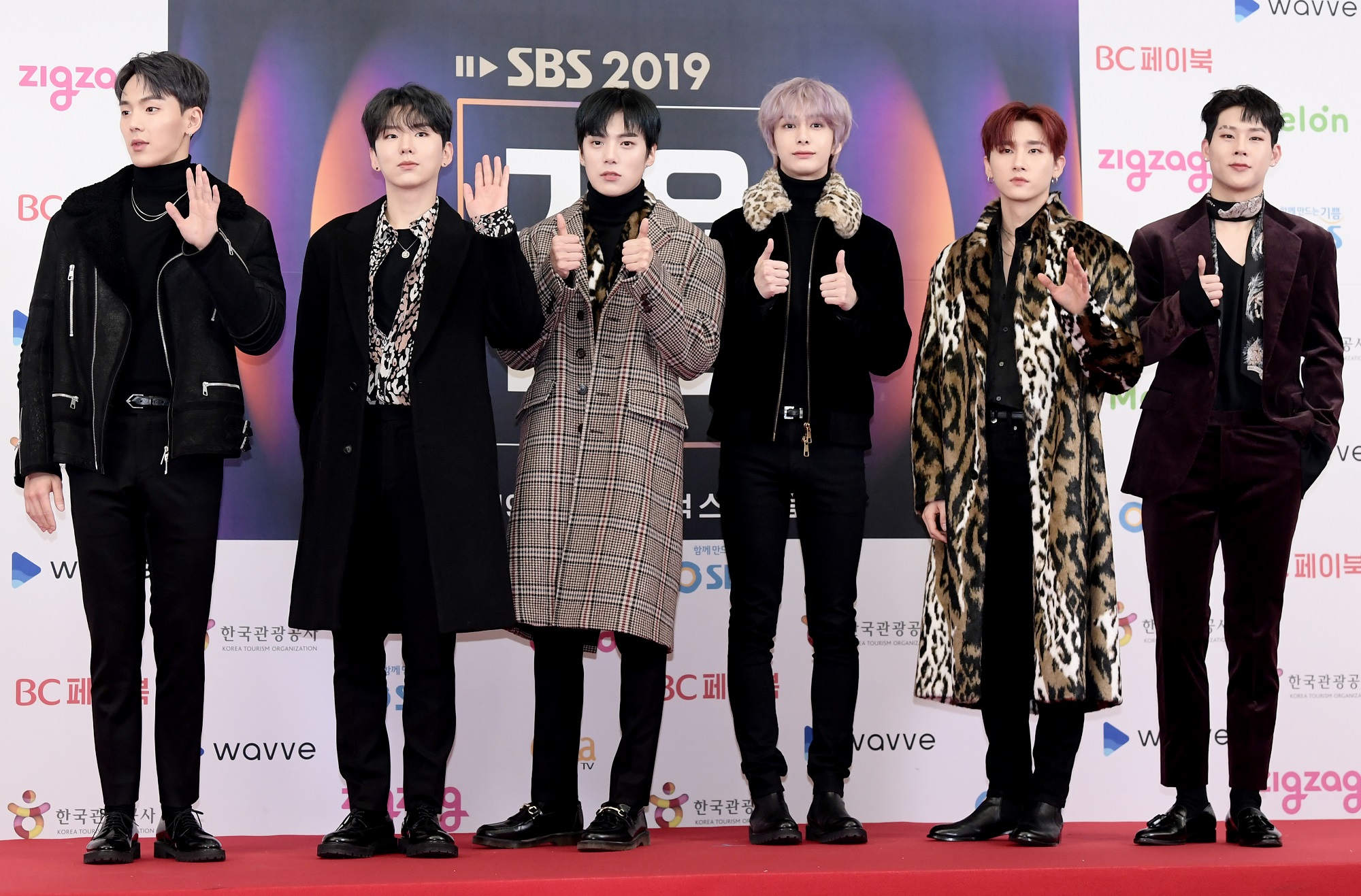 Monsta X will release 'The Dreaming' in December
There are six members in Monsta X: Shownu, Minhyuk, Kihyun, Hyungwon, Joohoney, and I.M. On Sept. 10, the band dropped an English-language single called "One Day." The single peaked at No. 34 on the Mainstream Top 40 Radio Airplay chart according to Billboard.
The Dreaming will have 10 songs, and "One Day" is one of the songs included on the album.
The Dreaming tracklist:
"One Day"
"You Problem"
"Tied to Your Body"
"Whispers in the Dark"
"Blame Me"
"Secrets"
"About Last Night"
"Better"
"Blow Your Mind"
"The Dreaming"
RELATED: aespa Break Their Own Record With 'Savage' Music Video
According to a press release, the album "will be released… through Intertwine (BMG) in collaboration with Starship Entertainment." Fans can begin pre-ordering The Dreaming on Oct. 22.
'One Day' will be included on the album
With "One Day," Shownu, Minhyuk, Kihyun, Hyungwon, Joohoney, and I.M sing about the complicated emotions one feels while going through a breakup.
"We pretended to be a heartbroken person and we concentrated on the mood of the song," I.M told NME in an interview. "Our Korean albums are very energetic and powerful, and [so 'One Day'] shows a different side to MONSTA X."
When discussing the recording process for the song, I.M added, "We pay attention to the pronunciation, to make the delivery very clear. And I think our vocalisations change [depending on] which language we're singing [in]."
RELATED: AB6IX on Their New Album 'Mo' Complete'
Shownu is currently enlisted in the military and is not participating in active music promotions with the band. However, the singer's vocals are featured on "One Day" and the Monsta X member is present in the song's music video.
Monsta X will release another album in November
Before dropping The Dreaming, Monsta X will have another highly-anticipated album release. On Oct. 18, the band's label Starship Entertainment announced the group will release a new album in November.
According to NME, "A representative from the agency told the South Korean news outlet Newsen that 'MONSTA X are preparing for a domestic comeback aiming for late November'. Further details are expected to be revealed in the coming weeks."
So far, not much is known about the group's next album aside from the fact it will be a Korean-language album. More information about the K-pop group's November comeback will be released at a later date.
RELATED: Exclusive: CRAVITY Explore Their Fate With 'The Awakening: Written in the Stars'
Monsta X will perform at 2021 Jingle Ball concerts
In addition to releasing multiple albums, Monsta X will perform at multiple iHeart Radio Jingle Ball concerts.
On Dec. 13, the band will perform at Q102's Philadelphia Jingle Ball. Monsta X will then perform at Hot 99.5's Jingle Ball in Washington, D.C. on Dec. 14, Power 96.1's Jingle Ball in Atlanta on Dec. 16, and Y100's Miami Jingle Ball on Dec. 19.