Monsta X: Hyungwon and I.M Reveal What It Is Like Not Being Able To Perform In-Person Concerts
For many, 2020 has been a year of change. In a recent issue of the magazine Singles Korea, Hyungwon and I.M of Monsta X took part in a photoshoot and interview. The two Monsta X members described their goals, what has changed since their debut, and their year with the K-pop group.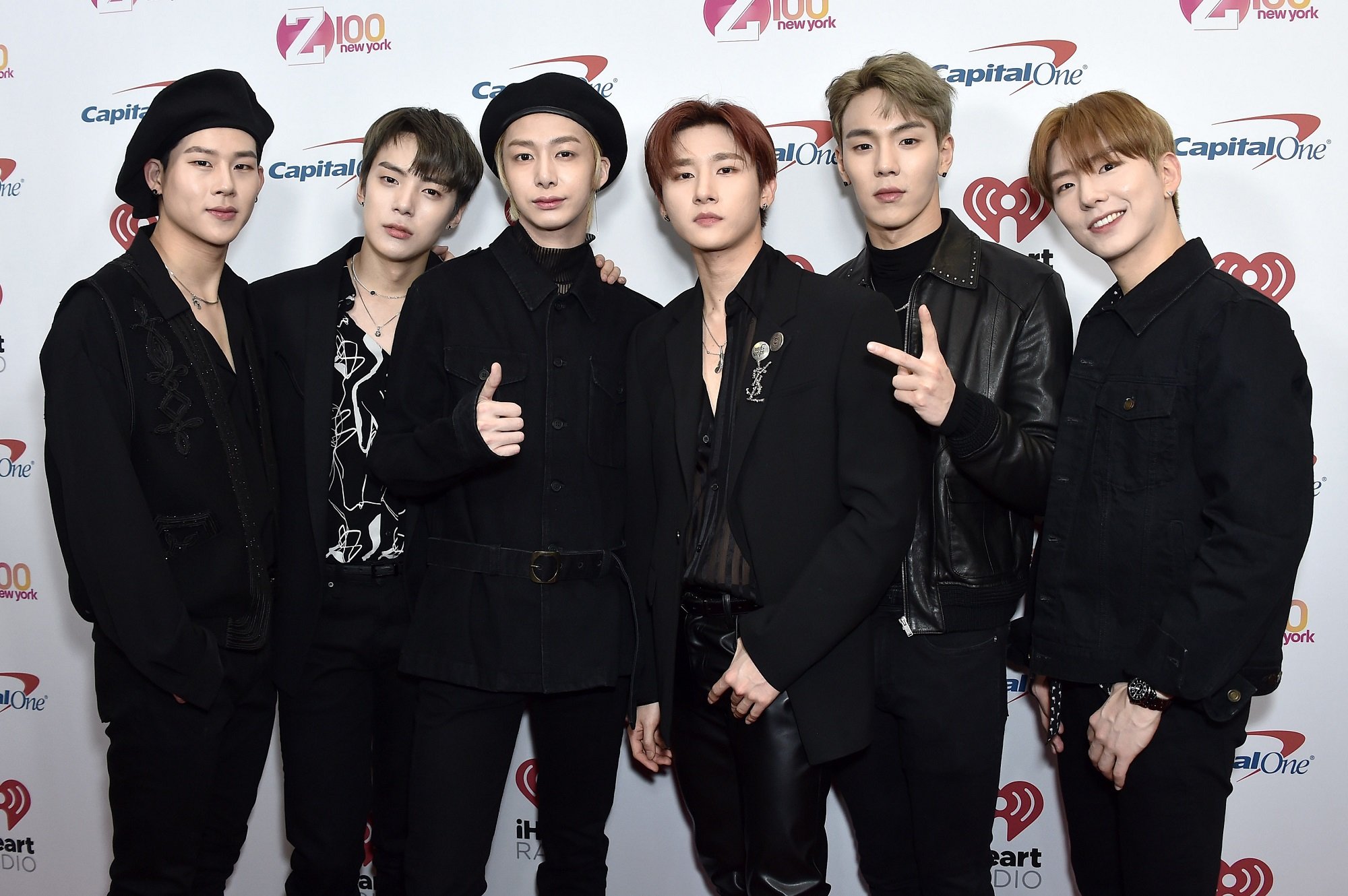 What has changed since Monsta X's debut
Monsta X debuted in 2015 with seven members. After Wonho departed from the group in 2019, the K-pop group continued with six members: Shownu, Minhyuk, Kihyun, Hyungwon, Joohoney, and I.M. While speaking with Singles Korea, Hyungwon and I.M discussed what has changed the most since their debut.
"When we first debuted, I found it hard to talk to fans. I was shy, didn't know what to do, and was scared and nervous. Now, I'm slowly discovering how to express myself," Hyungwon said according to Soompi.
I.M added, "Since it was my first time, I was unfamiliar with a lot of different things… Both shy me and improved me are still I.M. Wouldn't acknowledging and accepting that bring forward more change even faster?"
RELATED: Wonho's Debut Mini-Album 'Love Synonym (#1): Right for Me' Tops iTunes Charts Around the World
What it is like not being able to perform for fans
The members of Monsta X have a huge appreciation for their fan base, Monbebe. Because of the coronavirus (COVID-19) pandemic, the band has not been able to perform concerts with an in-person audience.
As an alternative, the group has held online concerts and virtual fan meetings. Understandably, not being able to see Monbebe in person has been difficult for the members.
"We are working hard but it isn't very exciting. It's not even fun. We're supposed to look at the crowd and communicate with them. At the end, I'm supposed to feel overwhelmed and even cry but without our fans, it just felt like I was doing work," Hyungwon said.
He continued, "I felt lonely and upset. I used to recharge through that give and take with fans but since we didn't have that, I was lonely. That's why I try hard not to miss out on any reactions on social media and am working hard to find ways to personally communicate."
A look at the Monsta X members' friendship
I.M and Hyungwon's photoshoot with Singles Korea marked their first photoshoot together. In Hyungwon's opinion, he shares a lot of similarities with his bandmate.
"We're both from Gwangju, have January birthdays, and have similar dark sides. Our moods and sentimental vibes match well," he said.
The two also think they are similar enough to release their own music as a sub-unit.
"We think we'd make sexy, extravagant, and gorgeous music. We want the tempo to be slower and languid," they said according to Soompi. "There's a singer named Two Feet who has a dreamy yet sexy tone and we think we'd have a similar feel."
On Nov. 2, Monsta X released Fatal Love, their third Korean-language studio album. Most recently, the band won Best Stage at the 2020 Mnet Asian Music Awards.