Monsta X Fans Are Wondering Why the MTV VMAs Did Not Nominate the Group for 'Best Pop'
MTV announced the nominees for the 2020 MTV Video Music Awards, and the awards show is once again keeping the controversial Best K-pop category. In 2019, fans accused MTV of being xenophobic for creating the category. After the nominees were announced, Monsta X fans questioned why the group's song "Someone's Someone" was not nominated in the Best Pop category.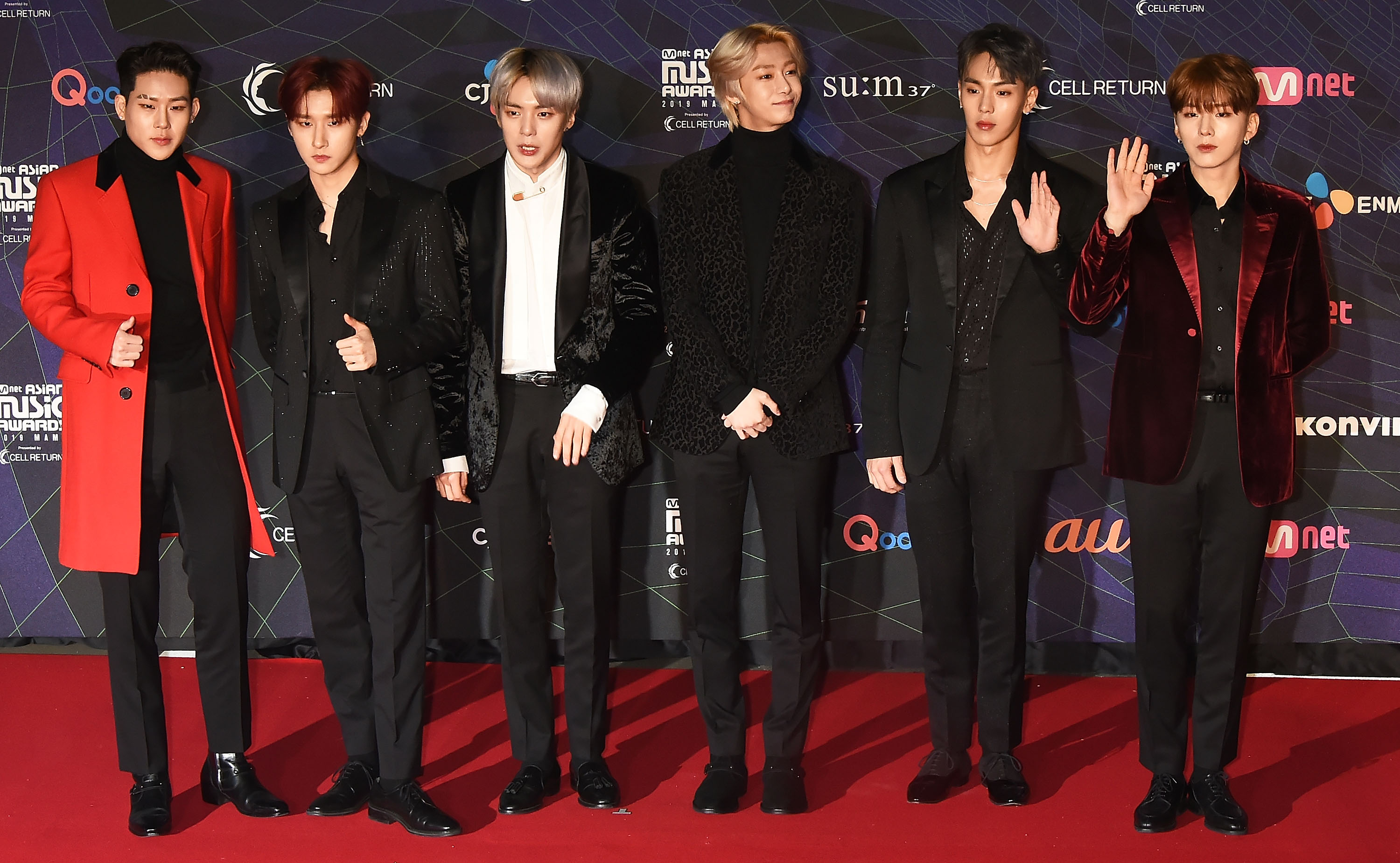 Monsta X was nominated for Best K-pop
For the 2020 MTV VMAs, Monsta X was nominated for Best K-pop along with (G)I-DLE, BTS, EXO, Tomorrow X Together, and Red Velvet. Monsta X was nominated for "Someone's Someone," EXO was nominated for "Obsession," BTS was nominated for "On," MTV nominated (G)I-DLE for "Oh My God," TXT was nominated for their song "9 and Three Quarters (Run Away)," and Red Velvet was nominated for "Psycho."
BTS was the only K-pop group nominated for Best Pop, becoming the first Asian act to do so. The group was nominated alongside Halsey for "You Should Be Sad," Lady Gaga and Ariana Grande's song "Rain On Me," Taylor Swift's "Lover," Jonas Brothers for "What a Man Gotta Do," and Justin Bieber ft. Quavo for "Intentions."
In 2019, the hashtag #VMAsRacist trended on Twitter when MTV announced the Best K-pop category, as fans felt it was designed to keep Asian artists from being nominated for the major awards. For the 2020 awards show, no Korean bands were nominated for Video of the Year, Artist of the Year, or Song of the Year.
The group released 'Someone's Someone'
Monsta X released the song "Someone's Someone" on Oct. 4, 2019. The song's lyrics are in English and it was co-written by Shownu of Monsta X and Before You Exit members. A music video for the track was released on Oct. 16, 2019, and to date it has over 20 million views on YouTube.
"Someone's Someone" was included on the band's English album All About Luv, which was released on Feb. 14, 2020. While Wonho departed the group on Oct. 31, 2019, the singer-songwriter's vocals and songwriting credits are still present on the album. The album received positive reviews and landed at No. 5 on the Billboard 200 chart following its release.
RELATED: Review: Monsta X and NCT 127 Make B96 Pepsi Jingle Bash Their Own Concert
Fans questioned why Monsta X was not nominated for 'Best Pop'
Following Monsta X's success with "Someone's Someone" and All About Luv, fans of the group wonder why Shownu, Minhyuk, Kihyun, Hyungwon, Joohoney, and I.M. were not nominated for Best Pop. Monbebes pointed out that because All About Luv is marketed as a pop album and features English lyrics, "Someone's Someone" meets the criteria for being a pop song.
Given Monsta X's expansive Korean discography, fans also wondered why the group was not nominated with a Korean song in the Best K-pop category. This questioning led some fans to call out the MTV VMAs for xenophobia when it comes to the Best K-pop category.
"Absolutely luv that Monsta X is nominated but I just find it funny that under the 'Best K-pop'(Korean Pop) category, out of 80+ KOREAN songs they have, yall chose an English song (great song choice but that aint kpop, unless yall listenin to a diff version lol) anyways vote MX," one fan tweeted.
"monsta x worked REALLY HARD for 'All About Luv'. They sang in a language that isn't their first and did it so well. And yet the @vmas thinks they can gatekeep them based on their ethnicity? You really showed your xenophobia. The album isnt even listed as 'K-pop'. #VMAsXenophobic," wrote a Twitter user.
"uh…. what the hell is this..??? a best kpop category??? really?? it's not even a genre to be treated as one!!! and monsta x are nominated with an ENGLISH POP SONG????????? YOU HAVE TO BE KIDDING ME," tweeted a fan.