Monsta X Will Release a New Single Called 'One Day'
Monsta X debuted with Starship Entertainment in 2015. After Wonho departed from Monsta X in 2019, the band currently has six members: Shownu, Minhyuk, Kihyun, Hyungwon, Joohoney, and I.M. On Sept. 10, the K-pop group will release a new single called "One Day."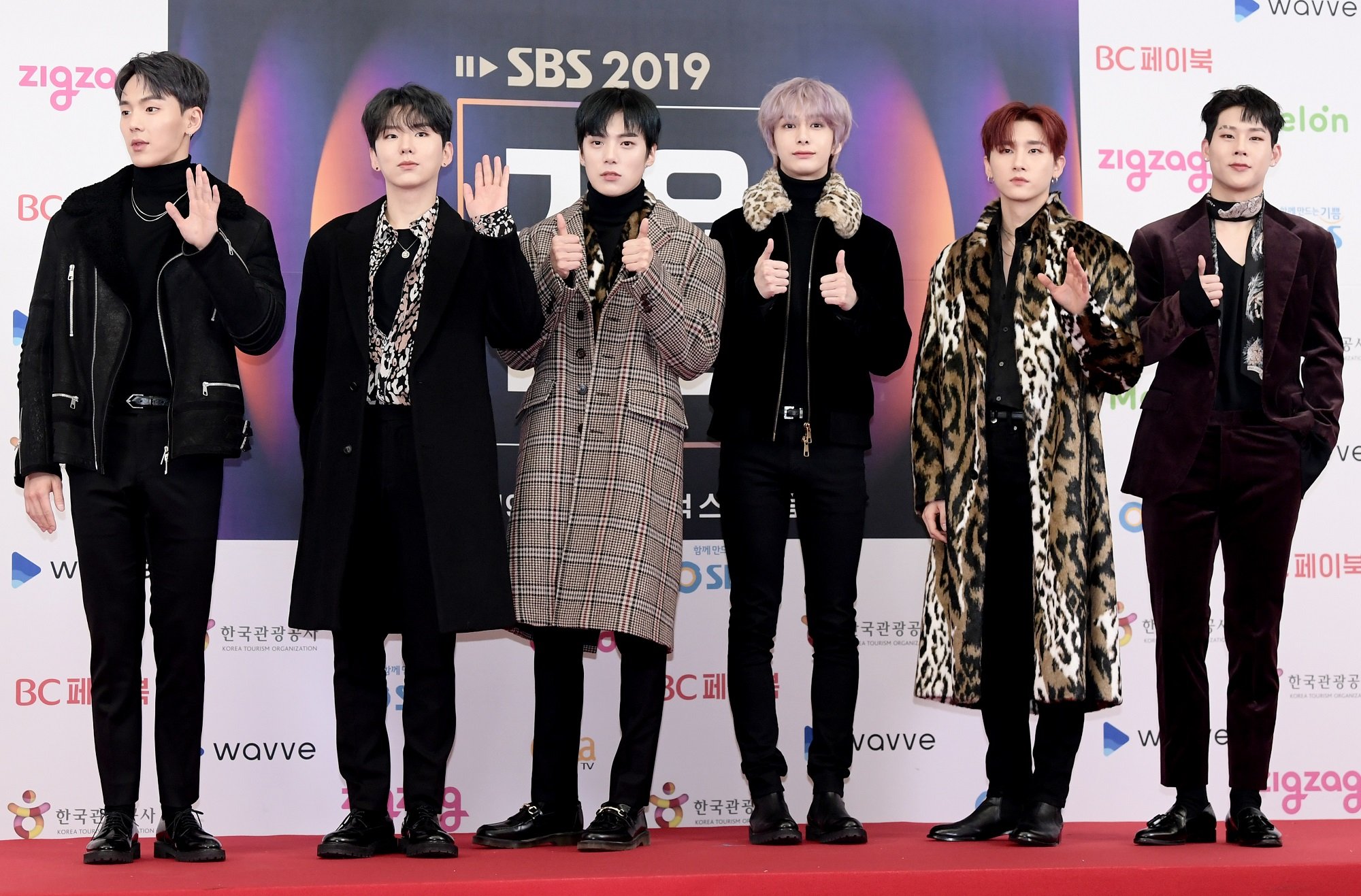 'One Day' is the title of Monsta X's next single
On Sept. 1, the band's official Twitter account announced a new single is on its way. The teaser image shows a black background with bright blue text that reveals the single's title is "One Day."
Underneath the song's name are lyrics reading, "Wish you the best with somebody new / But they'll never love ya like I do."
As of right now, it is not clear if "One Day" will be a standalone single or if the song is a pre-release single for an upcoming album.
Most recently, the K-pop group released a single called "Kiss or Death." The song was released as a promotional single for the mobile app Universe.
Monsta X fans can't wait for the new song
Monsta X's fan base is known as Monbebe, which combines the two French words "mon" and "bebe," translating to "my baby." After the band posted the teaser for "One Day," Monbebes reacted to the news on social media.
"No one does English songs like MX. I'm so excited," one fan wrote on Reddit.
Another fan on Reddit wrote, "This came out of nowhere??!? And it's just 10 days. I'm beyond excited!!"
Multiple fans also wondered if Shownu will be featured on "One Day," as the Monsta X member is currently completing his military service.
"Im really looking forward to this… Monsta x always delivers. I wonder if Shownu's voice will be on this? Either way I know it's gonna be a bop," a Reddit user wrote.
Shownu enlisted in the military in July
On July 10, Shownu published a letter for Monbebe announcing that he was enlisting in the military.
According to Soompi, the letter reads:
"From July 22, I will be taking a short hiatus as I fulfill my national defence duties. It feels like just yesterday when I made my debut, but now it's time for me to go to the military.

As I worked hard until now, I have experienced both joy and hardship and various meaningful moments with the members and the fans. The love and support that I've received from fans is not just the love between one person and another but something much bigger than that. There were times when I unconsciously began to take it for granted and times when I realized that I shouldn't.

Thank you for letting me feel and experience so many things through MONSTA X. I will do my best to repay you, so please continue to have fun with MONSTA X and Shownu. Thank you so much for letting me realize that I am able to live through new things each day."
While "Kiss or Death" was released following Shownu's enlistment, the singer's vocals were included on the track.