MONSTA X: Shownu Will Not Participate in Promotions for 'One Of A Kind'
MONSTA X will release their mini-album One Of A Kind on June 1. The EP will be the K-pop group's first Korean comeback of 2021 and their first Korean album since the release of their studio album Fatal Love in 2020.
On May 3, Starship Entertainment announced that MONSTA X member Shownu will not take part in promotions for One Of A Kind because of a health complication.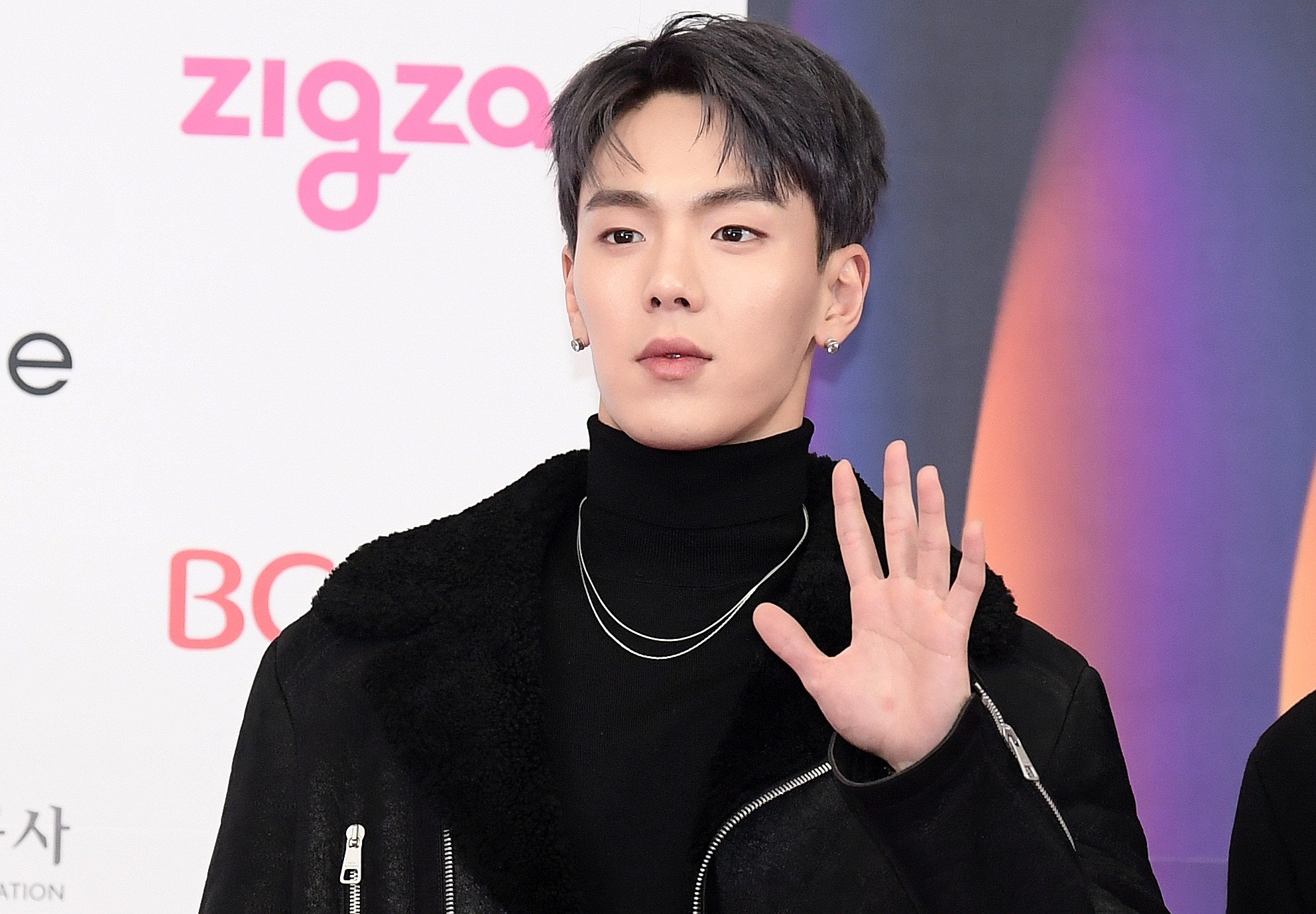 MONSTA X will release a new EP in June
MONSTA X debuted with Starship Entertainment in 2015. After Wonho departed from the band in 2019, the group currently has six members: Shownu, Minhyuk, Kihyun, Hyungwon, Joohoney, and I.M.
On May 1, the K-pop group announced on social media that One Of A Kind will be released on June 1. To announce the EP, MONSTA X shared a teaser photo showing the six members looking down at the camera with blue sky behind them.
Starship Entertainment issued a statement about MONSTA X member Shownu
After the comeback was announced, Starship Entertainment shared details about Shownu with Monbebe, the band's fan base. According to the label, Shownu was previously diagnosed with retinal detachment in his left eye, and he underwent surgery in July 2020.
"The surgery was successful and ever since then, Shownu has been getting his eyes checked regularly to prevent recurrence as the medical condition is not easy to cure completely," Starship Entertainment wrote in a statement.
While the surgery was a success, Starship Entertainment told MONSTA X fans that Shownu developed a complication while preparing for One Of A Kind.
"Recently, Shownu felt discomfort in the eye due to excessive exposure to strong lighting while preparing for MONSTA X's upcoming album. He immediately visited the hospital for an examination and received appropriate medical treatment," the statement reads.
After the complication was diagnosed, it was recommended that Shownu "take time off for a considerable amount of rest to avoid a relapse and further deterioration."
Shownu will not participate in the K-pop group's comeback promotions
Because Shownu must take time off to rest, he will not join the members of MONSTA X for promotions regarding One Of A Kind.
Starship Entertainment concluded the statement with the announcement that Shownu will take a hiatus from the group, writing:
"First and foremost, Starship Entertainment places a priority on our artists' health. After careful discussion with all members of MONSTA X including Shownu himself, we concluded that Shownu will take a hiatus, not participating in the upcoming official promotional activities of MONSTA X's 9th mini album, One Of A Kind.

As a result, MONSTA X will continue with the rest of the 5 members for official promotions for the time being. We kindly ask for your understanding as we plan to decide on Shownu's future participation flexibly based on consultation with Shownu's medical specialists.

Currently, Shownu is taking a rest and Starship Entertainment will take best measures for his fast recovery."
MONSTA X will release One Of A Kind on June 1.