'Moon Knight' Director Claims the Show Isn't an 'Accurate Depiction' of Dissociative Identity Disorder
Although the cast and crew worked hard to accurately portray dissociative identity disorder in 'Moon Knight,' one director said that the show 'over-dramatizes' the mental illness.
Mental illness is at the forefront of Moon Knight on Disney+ as the main character, played by Oscar Isaac, has dissociative identity disorder, or DID. But one Moon Knight director warned that while the cast and crew put in a lot of effort to portray the mental illness respectfully, some elements of the disease were exaggerated.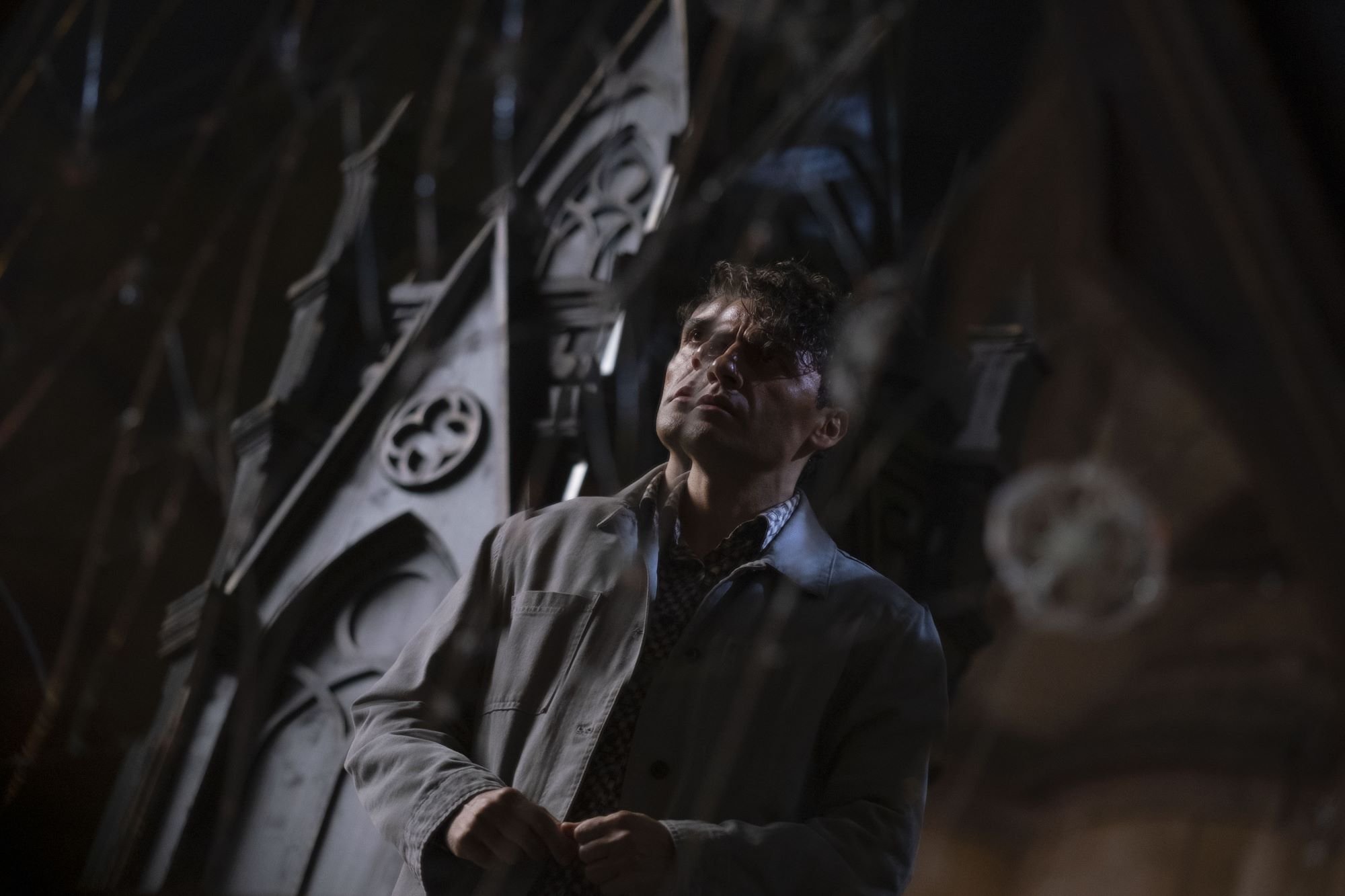 Oscar Isaac's character has dissociative identity disorder in 'Moon Knight'
The Moon Knight premiere introduces fans to Steven Grant, a mild-mannered museum gift shop employee. And the audience quickly learns that Steven has a difficult relationship with sleep. He often finds himself sleepwalking and has disturbing hallucinations. But not everything is as it seems.
Steven discovers that he has dissociative identity disorder, which means he has other personalities. And one of them is Marc Spector, who has a troubled past. Marc is a mercenary who has a relationship with the Egyptian moon god Khonshu. When Marc controls his and Steven's body, he acts as Moon Knight, a vigilante.
And in the comics, Jake Lockley is another identity, but it's unclear if he will show up in the Disney+ series or not.
Although Moon Knight works to destigmatize dissociative identity disorder, one director said it could never accurately portray it.
A 'Moon Knight' director said that the show 'over-dramatizes' the mental illness
During an interview with Variety, Moon Knight producer and director Mohamed Diab explained how the show's superhero elements restricted it from correctly representing dissociative identity disorder.
"I learned a lot, and I think everyone is going to learn a lot through the journey of the show about DID," Diab shared. "But I still would say that, as respectful as we were, this is not an accurate depiction of DID. We are in a supernatural world, and sometimes we over-dramatize stuff."
As the director pointed out, Moon Knight is a work of fiction, and it operates in the Marvel Cinematic Universe. So it contains elements that are not true to the real world, and that's why it couldn't be one-hundred percent accurate in its portrayal of DID.
How Oscar Isaac prepared for his role
Although director Mohamed Diab said that Moon Knight isn't a correct depiction of DID, Oscar Isaac still extensively researched the mental illness. He read "A Fractured Mind," a memoir by Robert B. Oxnam, who has dissociative identity disorder.
"For me, that was my bible," the actor revealed. "It's not just a traumatic thing happens and suddenly you have all these personalities. In order to survive this abuse, the mind fractures and creates other personalities to be able to not know about the abuse, or shoulder that abuse, or punish the people that are abusing him."
Isaac added, "It didn't feel like we were trying to push this in as a backstory or a plot point, but that we could orient the entire story around these very complex psychological things, and at the same time, make, you know, an action-adventure story."
Moon Knight airs Wednesdays on Disney+.