'Moon Knight': Ethan Hawke Addresses the Possibility of a Season 2
Moon Knight is the latest installment into the Marvel Cinematic Universe, and fans are more excited than ever for the project. The series introduces a new superhero to the world, and it will show a darker side of the MCU. And even though much is unknown about Moon Knight, many are already wondering if there will be a season 2.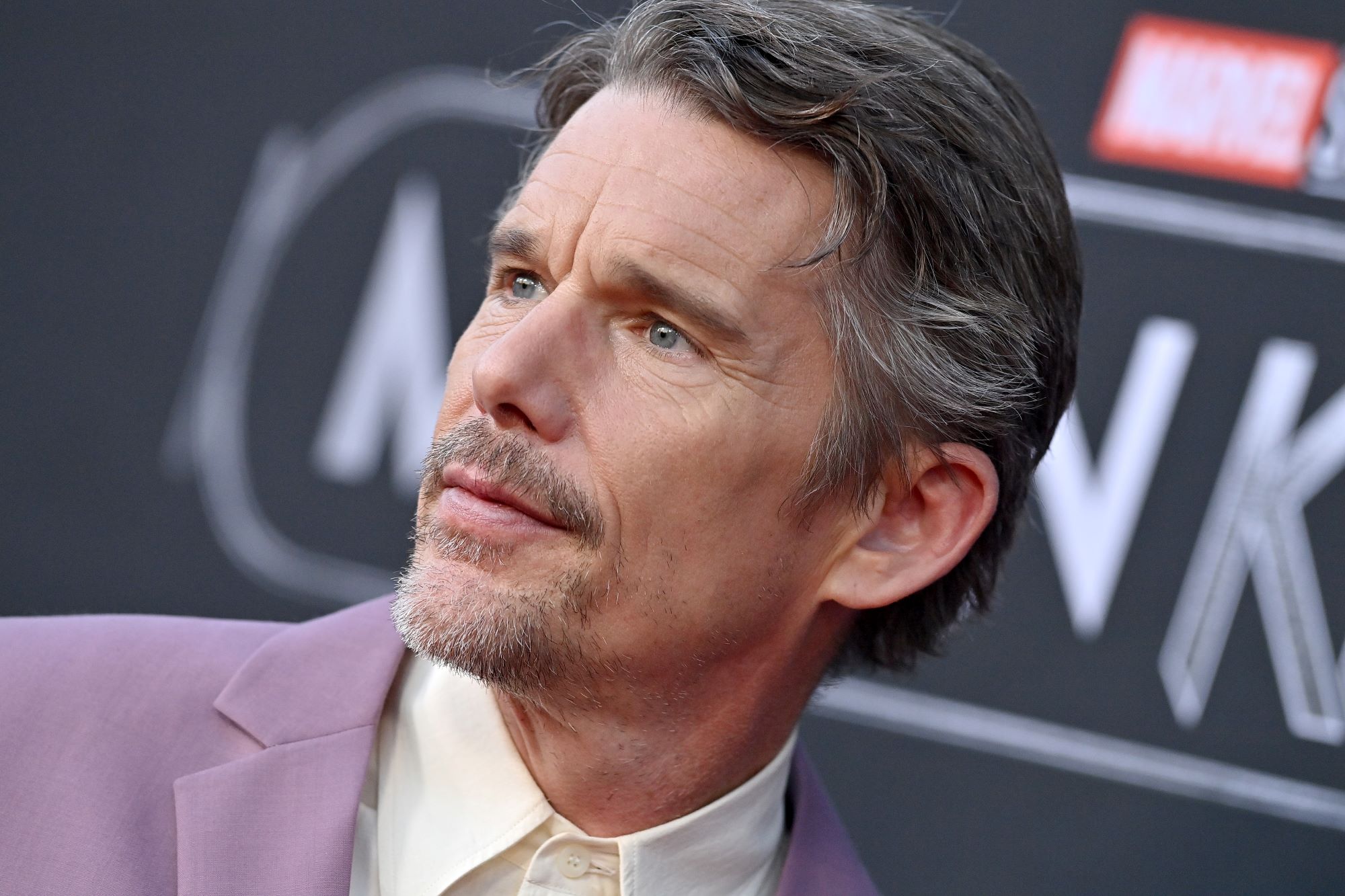 'Moon Knight' introduces a new superhero to the MCU
Moon Knight's synopsis reads, "The series follows Steven Grant, a mild-mannered gift-shop employee, who becomes plagued with blackouts and memories of another life. Steven discovers he has dissociative identity disorder and shares a body with mercenary Marc Spector. As Steven/Marc's enemies converge upon them, they must navigate their complex identities while thrust into a deadly mystery among the powerful gods of Egypt."
Oscar Isaac plays Marc Spector/Steven Grant/Mr. Knight in Moon Knight. And the rest of the cast includes Ethan Hawke as Arthur Harrow, Gaspard Ulliel as Anton Mogart/Midnight Man, May Calamawy as Layla El-Faouly, and F. Murray Abraham voices the Egyptian moon god Khonshu.
Moon Knight will consist of six episodes, but there's a good chance that fans will see the vigilante in the MCU after the series concludes. But will Isaac reprise his role in a potential season 2 of Moon Knight?
Ethan Hawke discusses the probability of 'Moon Knight' Season 2
During an interview with IGN, Ethan Hawke pondered the possibility of Moon Knight Season 2.
When asked if Moon Knight is a limited series or if he and Oscar Isaac could reprise their roles in future projects, Hawke said, "The good news is that it's possibly both. [Moon Knight] lives and breathes on its own merits. It functions as a limited series — and if people are engaged and excited by it then it could be the origin story of a larger thing."
So Hawke didn't deny that Moon Knight Season 2 might see the light of day. But he didn't confirm it, either. If anything, Kevin Feige has taught the actor well.
Director isn't thinking about 'Moon Knight' Season 2
Moon Knight director Mohamed Diab has his own ideas regarding the probability of Moon Knight Season 2. He spoke with SFX Magazine about his hopes for Moon Knight's future in the MCU.
"I dream and wish for a film," Diab revealed. "But with Marvel, the way they play it, it's not like you graduate into a film. You can go into a film and come to a TV show and go back … It's like a crazy world. Even with the successful shows, like WandaVision, they're not doing season two. She jumped into a film. Maybe she's going to come back or not. I don't know. And that's exciting."
The director added, "But I can tell you for a fact, I can see [Moon Knight] in the next 10 years, not just the next film. He's a very interesting character. He's probably the most interesting character for any actor to play. Oscar is doing a great job. People already like him, even from the trailer. I think the show's going to resonate with people, so I see him staying for a long time."
Moon Knight premieres on March 30 on Disney+.
RELATED: 'Moon Knight' Star Ethan Hawke Describes Arthur Harrow as a 'Bad' Steve Jobs