'Moon Knight' Trailer Brutally Reveals Oscar Isaac's Marc Spector Vigilante
Marvel finally revealed the 'Moon Knight' trailer, giving fans a look at Oscar Isaac's Marc Spector who teams up with the Egyptian god Khonshu to fight crime.
With another month comes another Marvel show on Disney+. After Hawkeye wrapped up teasing the superhero name of Kate Bishop (Hailee Steinfeld), fans started getting excited all over again. This time, Marvel Comics' Moon Knight is the star, played by Oscar Isaac. While the Moon Knight trailer only gives fans a taste of what's to come, fans already buzz with excitement. The Moon Knight release date was revealed as March 30, 2022.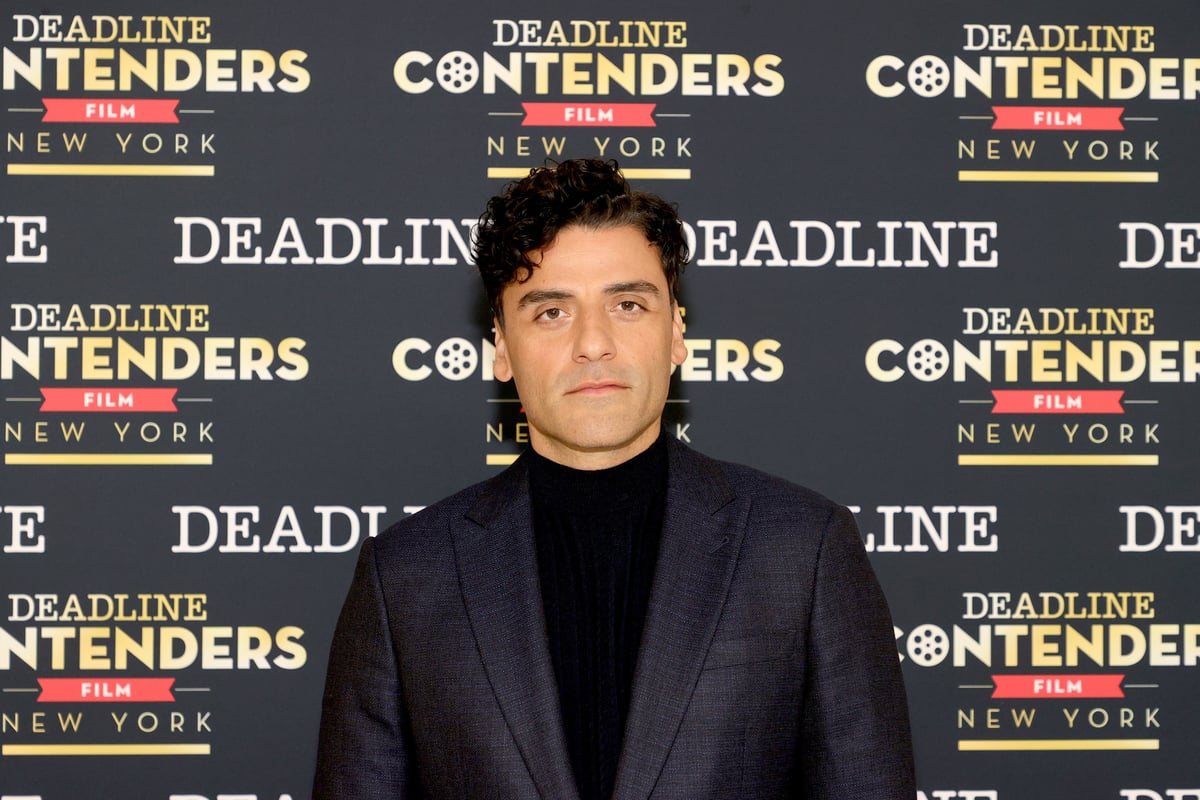 Marvel's 'Moon Knight' trailer revealed Oscar Isaac's brutal vigilante coming to the Marvel Cinematic Universe
While many Marvel heroes pull their punches from the looks of the Moon Knight trailer, Marc Spector holds nothing back. And fans already got a peek at some elements, like Ethan Hawke's character, "who is said to be inspired by David Koresh," according to IGN.

Some fans have criticized the Marvel Cinematic Universe for shying away from more violent heroes nowadays, with the Netflix Daredevil Kingpin posing much less of a threat in Hawkeye. However, even the Moon Knight teaser trailer showed the vigilante wailing away on an enemy.
Oscar Isaac transforms from Marc Spector into Moon Knight with writhing bandages wrapping around his body in the trailer. Pyramids and Egyptian imagery swarm each corner, seeming to line up with Marc Spector, aka Moon Knight's, comic origins with the god Khonshu. Between the Eternals, Khonshu, and the Black Panther god, Bast, Thor has some competition.
The Moon Knight trailer suggests that the show will dive into the split personalities that Marc Spector deals with, even switching in the middle of situations.
Who is Moon Knight in Marvel Comics?
Marvel pulls Moon Knight from comic page to Disney+, following the Jeremy Renner and Hailee Steinfeld show, Hawkeye. And the Moon Knight trailer has fans ready to know more.
In Marvel Comics, the vigilante Moon Knight was a CIA agent and Marine Marc Spector. He worked as a mercenary, but the career brought him across Raul Bushman in Egypt. In a job to raid an Egyptian archaeological site, Bushman mortally wounded the future Moon Knight.
He was taken before an idol of the Egyptian god Khonshu and nearly died. However, he struck a deal with Khonshu. The god would save his life in exchange for his services.
This led to the development of Marc Spector's Moon Knight persona. Under the names Steven Grant and Jake Lockley, Moon Knight set up a network for funds and information as he started battling crime.
He has gone on to team up with the Avengers and Spider-Man (who often crosses paths with New York heroes, like Daredevil in Spider-Man: No Way Home).
What story plots does the 'Moon Knight' trailer hint at?
The most important part of the Moon Knight trailer is whether or not it revealed any major hints at the plot to the Disney+ show. It managed to avoid any leaks, unlike a Black Panther 2 leak.
The Moon Knight trailer seems to hint at a huge Egypt connection, in addition to Marc Spector struggling with the "voices in his head." In the comics, Moon Knight makes up just one of Marc's personalities. The trailer alludes to him dealing with sleep troubles.
The Moon Knight trailer excited fans with its heavy topics and intense scenes. It might mark a return to the more violent levels of Marvel like the Netflix series.
And with Hawkeye taking place in New York, fans wonder if Kate Bishop or Florence Pugh's Yelena could encounter Moon Knight. Moon Knight releases on March 30, 2022.