More Images of Sarah Jessica Parker and John Corbett on the Set of 'And Just Like That…' Season 2 Might Indicate A Romantic Storyline
Sarah Jessica Parker and John Corbett made waves last week when the official And Just Like That… Instagram account posted photos of the duo, as Carrie Bradshaw and Aidan Shaw, walking down a New York City street holding hands. Some fans were skeptical that the famed Sex and the City couple were reuniting. After all, it is a pretty big plot point to drop on fans months before season 2 of the reboot hits HBO Max. Theories that the show's Instagram account was trolling fans flooded onto social media. Now, Corbett and Parker were spotted working together again, and, by the looks of it, romance really could be in the air. 
Sarah Jessica Parker and John Corbett filming for 'And Just Like That…' season 2
The photos of Sarah Jessica Parker and John Corbett holding hands on a New York City street were not the one-off decoy photos that some fans thought they were. The former on-screen couple was spotted, once again, filming scenes in New York City, and they were certainly looking cozy.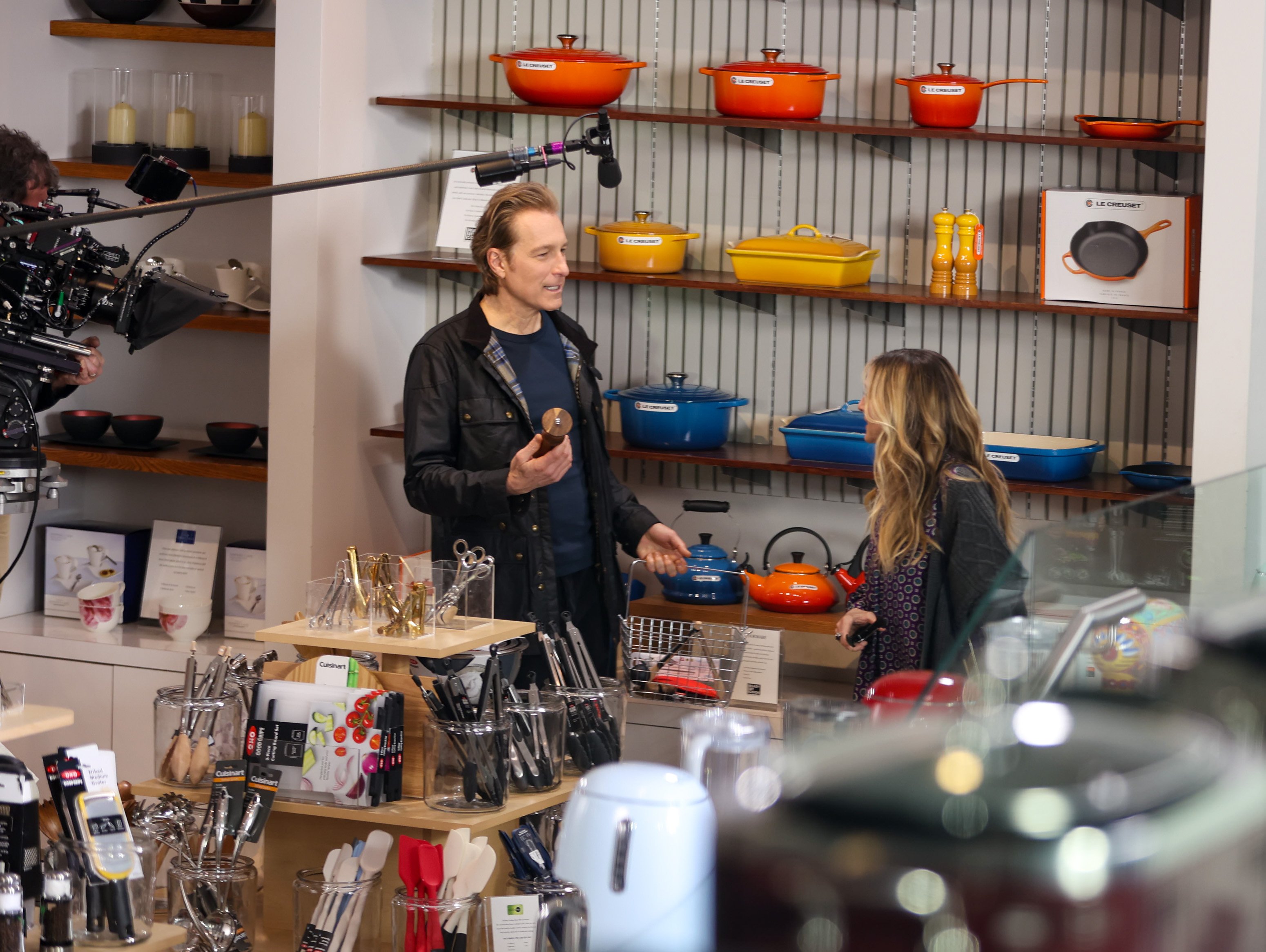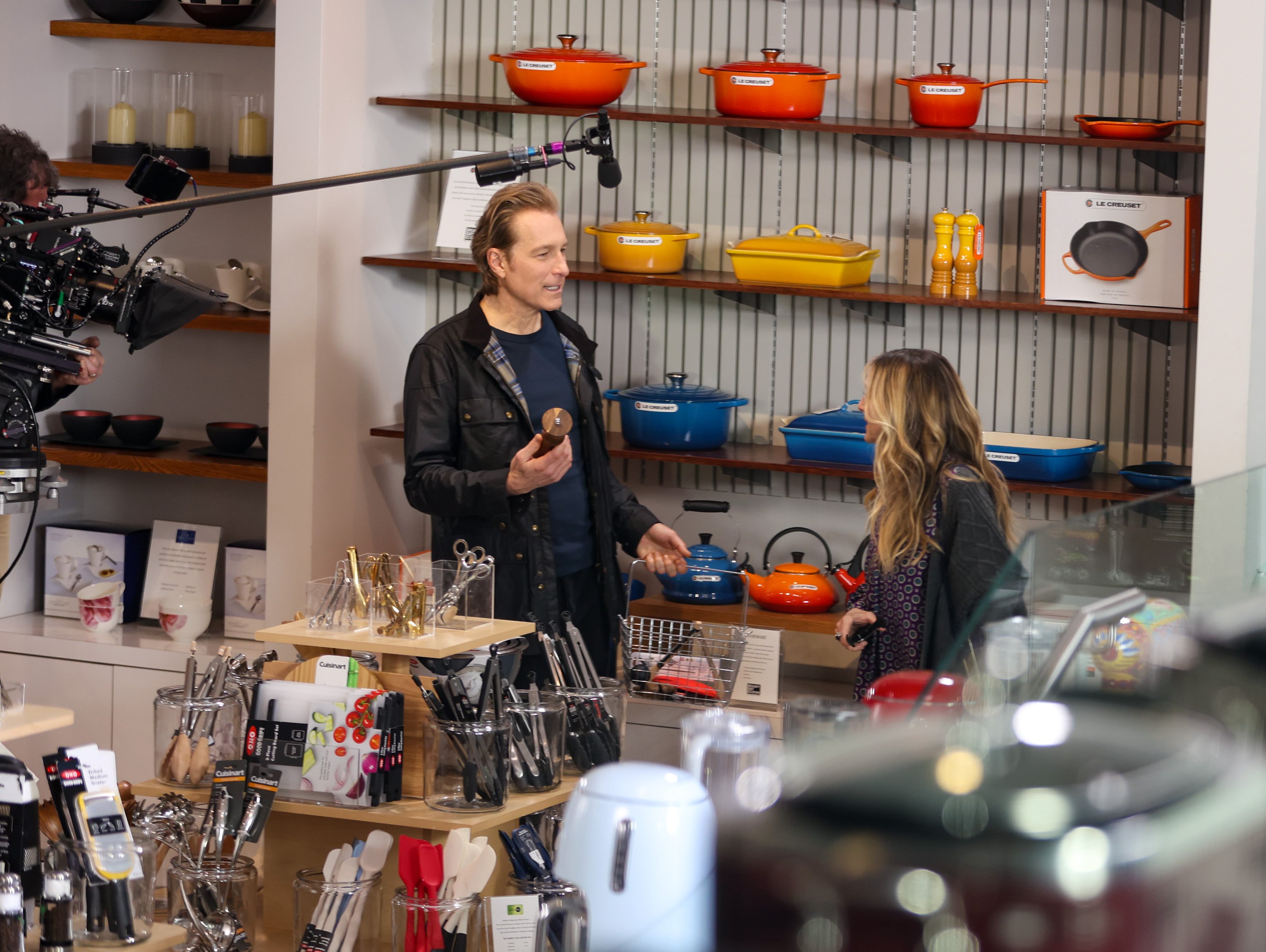 Photographers snapped photos of Parker and Corbett filming a scene together inside a housewares store in New York City. There isn't any information on exactly what the scene entails, but Parker and Corbett, as Carrie and Aidan, certainly looked comfortable, cozy, and perfectly at ease with each other. Some fans theorize that this particular scene might be when the former flames run into each other for the first time, but the photos have a certain "date" feel to them. Then again, the actors always did have undeniable chemistry. 
Aidan Shaw won't be the only man vying for Carrie's affection
While it looks like Aidan will, in fact, return as a potential love interest for Carrie Bradshaw, he won't be the only man vying for her attention. Early photos from the set showed Carrie looking comfortable with her podcast producer, Franklin. Franklin, played by Ivan Hernandez, and Carrie kissed in the final moments of the show's first season. Images suggested the duo would pick up where they left off.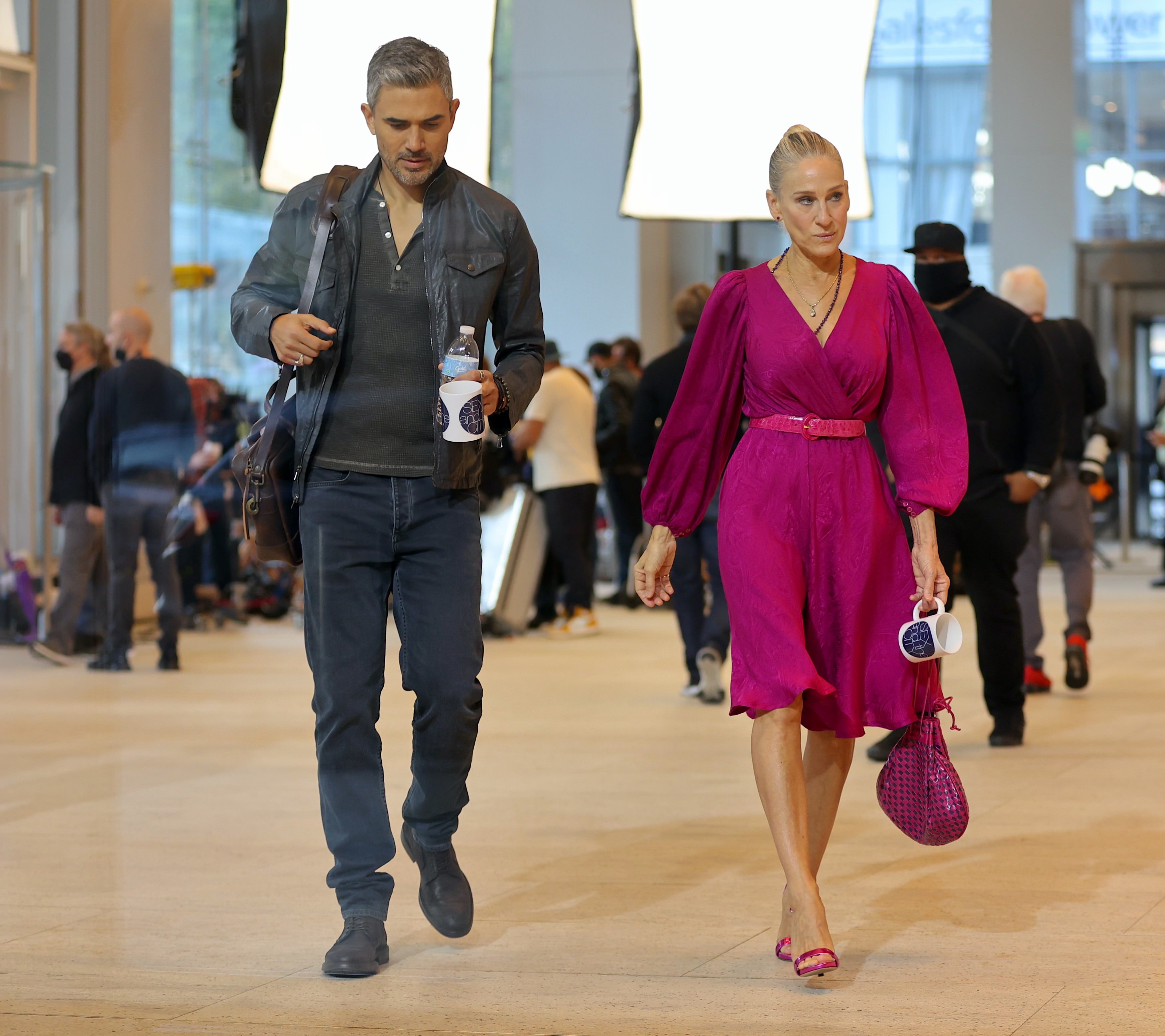 We don't know if the relationship fizzled or if they decided they were better off as pals. Regardless, it seems like Aidan will be returning in later episodes. According to the New York Post, an insider claims Carrie and Aidan's reunion will begin electronically, via e-mail. It won't stay that way, though. Eventually they will lock lips. How their cute shopping trip fits into that storyline is anyone's guess, though. The alleged insider didn't share any additional details.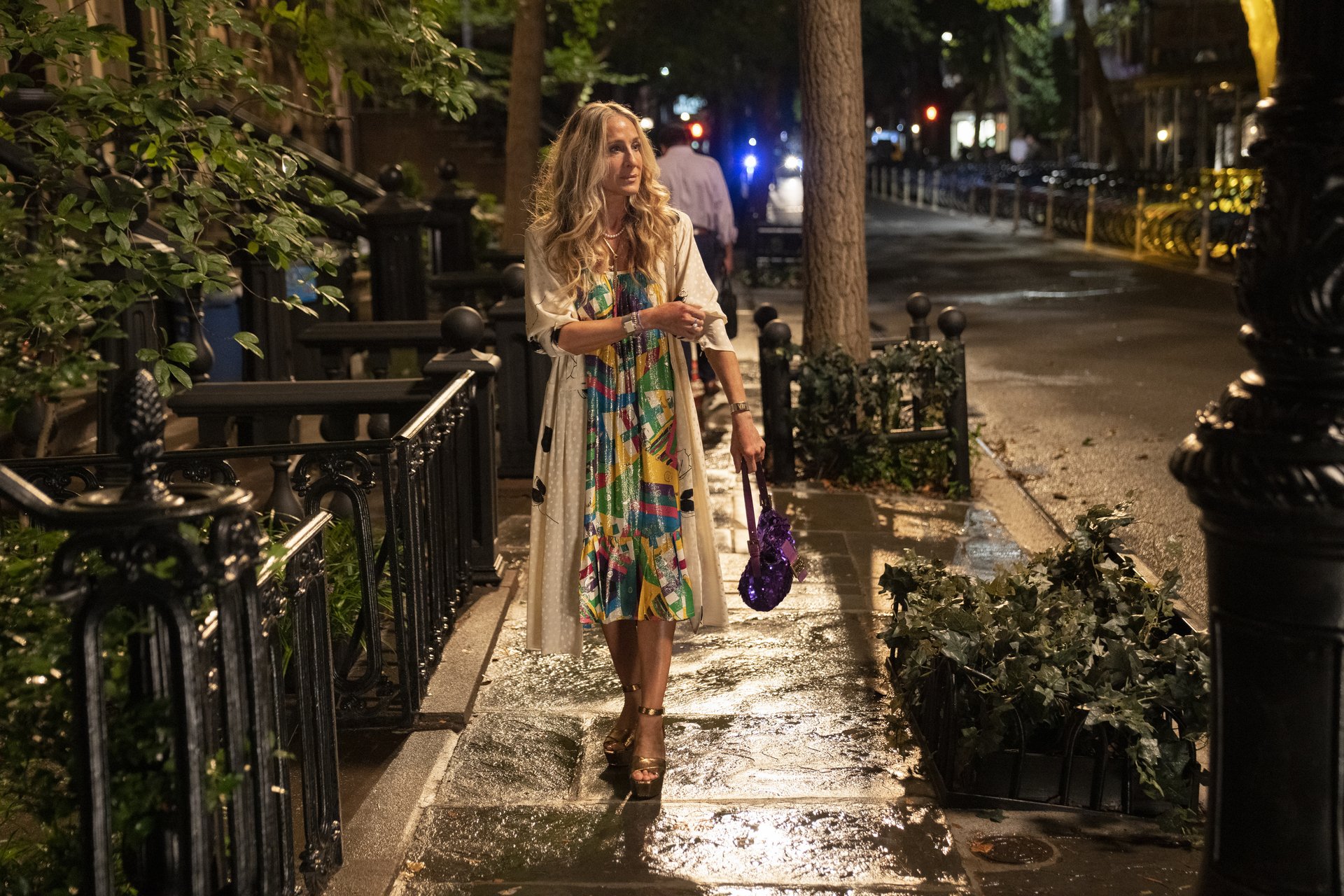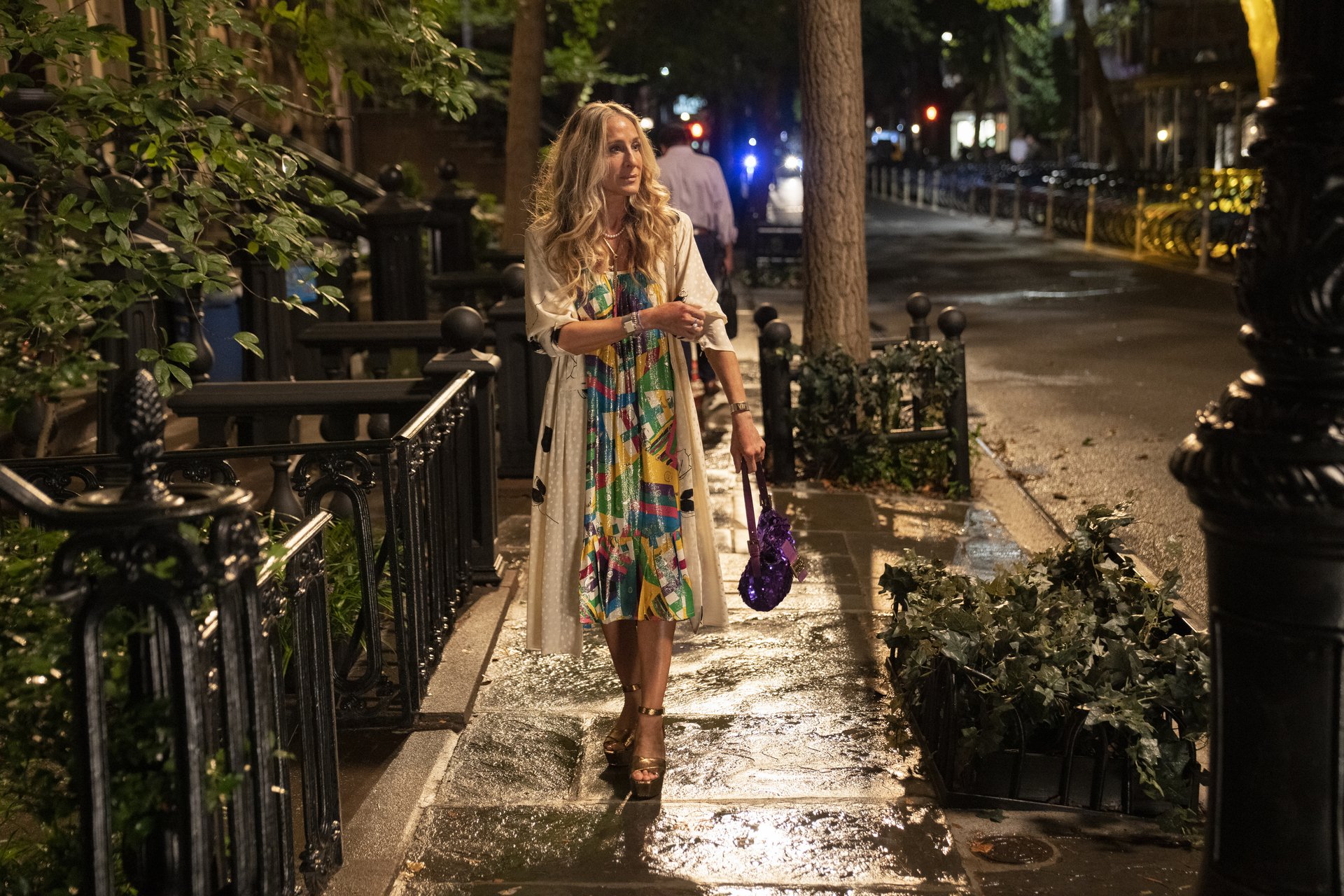 HBO Max has yet to announce a release date for season 2 of And Just Like That… We do know that filming began in October 2022. The cast is expected to film through most of the winter, at least. A spring or early summer premiere is a likely bet. An official trailer has yet to be released, too.