'Mork & Mindy': Robin Williams Almost Never Played His Iconic Breakout Character
Mork & Mindy was a wildly fantastical journey into the world of Mork from Ork. The '70s TV show starred legendary comedian Robin Williams.
Mork & Mindy was a wildly fantastical journey into the world of Mork from Ork. The '70s TV show, based on an alien from another planet, became the launching pad for the career of legendary comedian Robin Williams.
Airing for four seasons, Mork & Mindy became an endearing part of pop culture. William's enchanting smile, shaggy brown hair, and youthful demeanor (not to mention his rainbow suspenders) made audiences fall in love with the dimwitted character.
It's hard to believe that the up-and-coming comic, who appeared to be made for the role, almost didn't get the part of Mork in the classic television sitcom. Before Williams was signed to the project, producers considered several other famous actors to take on the lead character.
Robin Williams: Mork from Ork
In 1978, the long-running successful sitcom Happy Days aired an episode entitled "My Favorite Orkan." It featured Williams as an alien from Ork that came to Earth to bring Richie Cunningham back to his planet to show them what an average human looked like. This episode proved wildly successful and launched the spin-off series of Mork & Mindy.
From 1978 to 1982, Williams entertained audiences with his catchphrase Nanu Nanu and weekly calls to Orson. Working alongside actress Pam Dawber, the pair brought endless laughter to viewers across the country.
Other contenders for the iconic role
The legendary comic is affectionately known for his voiceover work as Genie in Disney's animated Aladdin. He has starred in more than 80 films, including blockbusters such as Mrs. Doubtfire, Good Will Hunting, and Jumanji. That was all before he took on the iconic role on Mork & Mindy.
Williams was not the first choice for the lead character of Mork. A zany comedian popular in the '70s, Dom DeLuise, was offered a guest spot on Happy Days to play the role of Mork, but he turned it down due to other obligations.
Veteran actor Roger Rees, best known for his role as Lord John Marbury in The West Wing and Robin Colcord on the sitcom Cheers, also declined the offer to play Mork. Impressionist John Byner, who had an impressive resume, turned down the role as well.
According to Page Six, the creator of Mork & Mindy, Garry Marshall, explained to a studio audience that his sister Ronny was the one that discovered the young comic. He explained, "Ronny told me about this funny guy Robin who performed on the street. People would put money in his hat."
He recalled asking his sister why anyone would want to work with someone off the street, and she replied, "The hat's pretty full!"
Williams later showed up in an acting class that Penny Marshall was attending. Ronny, a casting agent, recognized his talent and brought him to her brother for consideration.
Williams' memorable audition for the lead character on 'Mork & Mindy'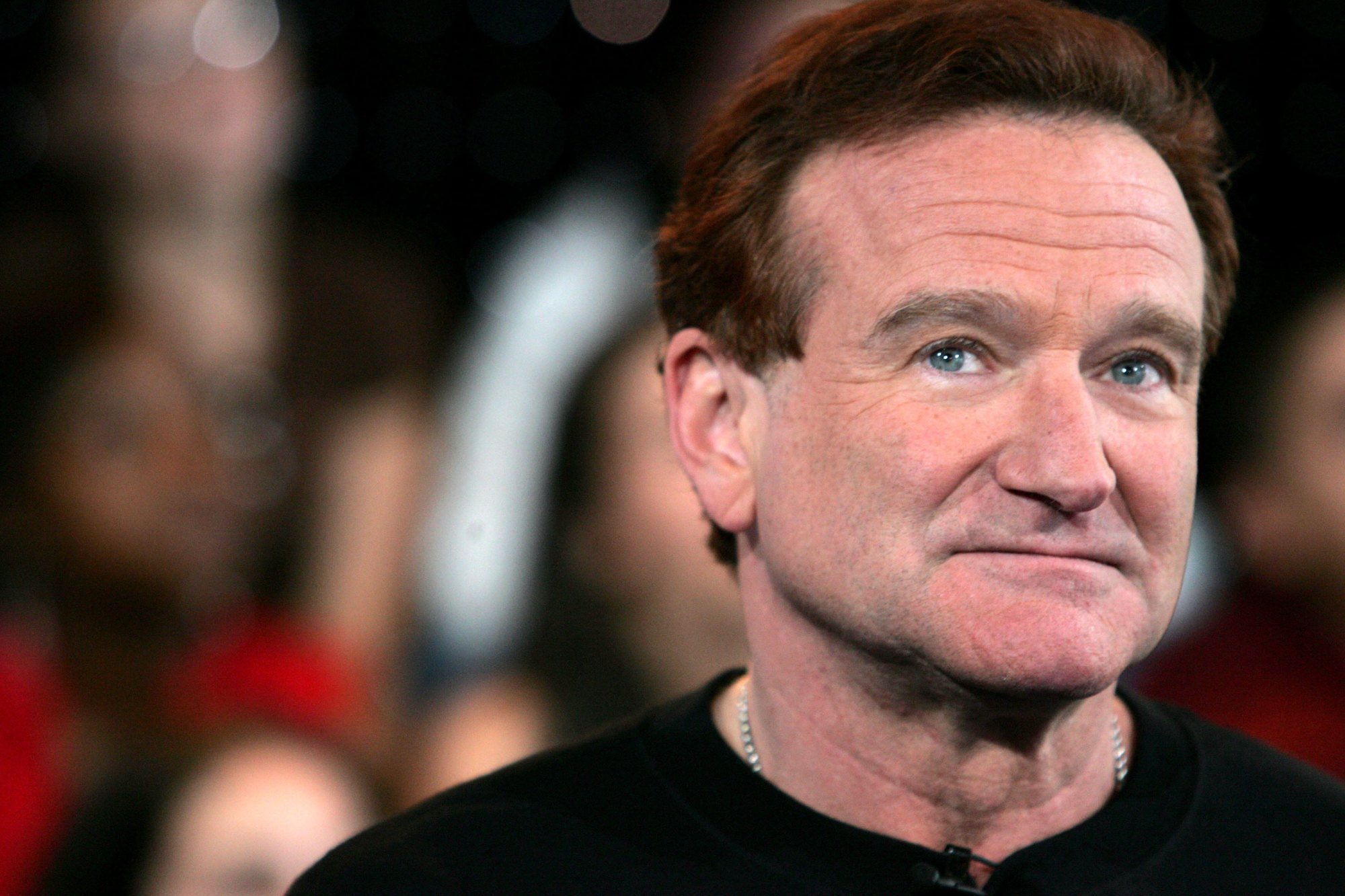 According to Mental Floss, Marshall explained that he chose Williams for the role of Mork since "he was the only alien to audition." He recalls asking the legendary comedian to take a seat. The comic proceeded to sit upside in a nearby empty chair.
The long-time producer said, "It was immediately obvious that he was exactly right for the role: anarchic and a little bit crazy, you could easily believe he was actually an alien."
Williams made the role his own and soon became a household name. The sitcom launched his career, allowing him to become one of the most famous actors in Hollywood. In 2014, Williams met an untimely death. At the age of 63, he committed suicide while battling depression and struggling with a debilitating disease.
Worldwide fans grieved the loss of a comic that started his career as a wacky space alien. His immense portfolio of work will forever stand as a tribute to his comedic genius.