'Mork & Mindy' Star Pam Dawber's Relationship With Robin Williams Before His Tragic Death
Robin Williams tragically passed away in 2014, but he remains one of the most beloved stars of all time. A talented dramatic actor who rose to fame as a comedian with rapid-fire delivery and the ability to impersonate almost any character or celebrity, Williams was one of the biggest box office draws in the world all throughout the '80s, '90s, and 2000s.
For Williams, who was first introduced to audiences as "Mork" in the popular television comedy series Mork & Mindy, the whole world was a stage — and those who worked with him, including his Mork & Mindy co-star Pam Dawber, remember him to this day as a true comedic genius. 
'Mork & Mindy' made Robin Williams a star
RELATED: Robin Williams' Net Worth: How He Gave to His Children
The classic television show Happy Days spawned several popular spinoffs before it went off the air in 1984 — including Mork & Mindy, which featured Robin Williams as Mork, a guileless alien who comes to live on Earth from his home planet of Ork. Mork moves in with his human friend and roommate Mindy, played by Pam Dawber, and slowly begins to discover the eccentricities of humans.
Mork & Mindy made its television debut in 1978, not long after Williams debuted the character on an episode of Happy Days. In short order, Williams, and the character that he played, became television sensations, earning thousands of fans all over the world.
For Williams, who had worked as a standup comedian prior to getting cast as Mork, it was the opportunity of a lifetime, and he ran with it. Mork & Mindy ran on television until 1982, by which time Williams had become a massive movie star. 
What was Pam Dawber's experience on the set of 'Mork & Mindy'?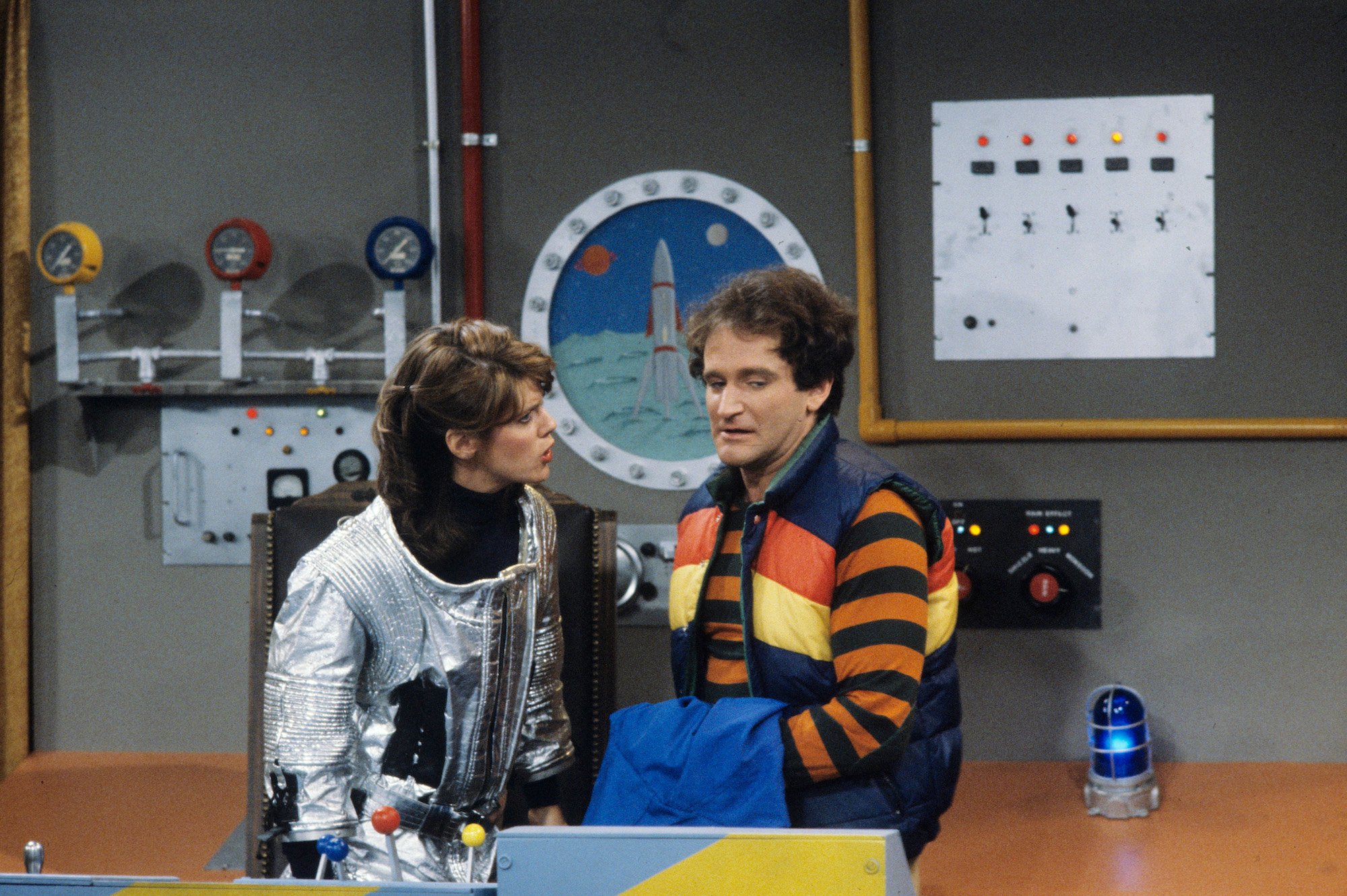 RELATED: 16 Quotes to Remember the Comedic Genius of Robin Williams
While Robin Williams became the breakout star of Mork & Mindy, Pam Dawber was a fan-favorite as well.
As the charming Mindy, Dawber was the perfect foil for Williams' out-there antics — even though she didn't know who he was when he was first cast as Mork. As Dawber later revealed, the hilarity didn't end when the cameras stopped rolling. "I had the grossest things done to me by him," Dawber admitted to The Guardian in 2018. "And I never took offense. I mean I was flashed, humped, bumped, grabbed. I think he probably did it to a lot of people … but it was so much fun."
The actress went on to state that Williams was so charming that no matter what he did, he could somehow get away with it. "If you put it on paper you would be appalled. But somehow he had this guileless little thing that he would do – those sparkly eyes."
Did Pam Dawber ever reunite with Robin Williams before his death?
RELATED: Why Does Howard Stern Regret His Interview With Robin Williams?
Not long after Mork & Mindy went off the air, Pam Dawber took a step back from acting. She married actor Mark Harmon in 1987, and although she worked in some television and film projects, she remains best known for her work in Mork & Mindy.
Still, she had the chance to reunite with her former co-star at least once before his untimely and tragic death, when she made a guest appearance in Williams' TV sitcom The Crazy Ones. Even after decades apart, the old chemistry was still there, as Dawber revealed in an interview not long before Williams' death.
"Oh, it was so much fun. I mean, it really was just so much fun," Dawber stated. "Robin is truly one of the kindest, most caring people I've ever met. We were just so happy to see each other, because there's just so much history together. We spent four years together, and those were pretty crazy years." Fortunately, the two old friends got the chance to catch up one last time, before Williams took his final bow.