Here Are the Mottos That BTS' Jungkook Reportedly Lives By
Jungkook may be the youngest member of BTS, but he's still pretty wise. Here's what we know about this BTS member and some of his most powerful quotes.
Jungkook may be the youngest member of BTS, but he still has some wise quotes that he shared with ARMYs. Although it's not confirmed what his actual life motto is, there are a few that are believed to have impacted this singer and dancer.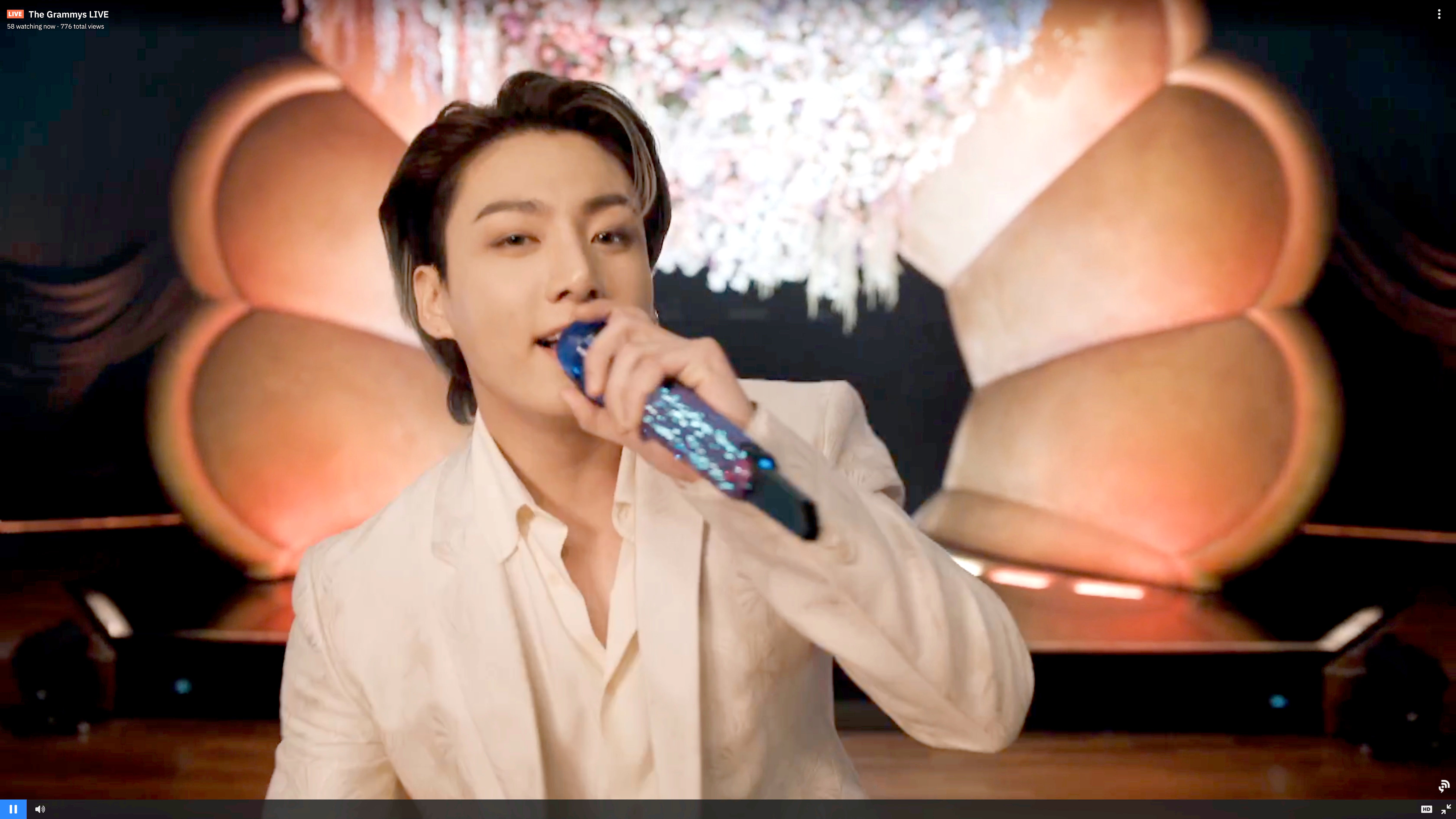 What is BTS' Jungkook's motto?
He's the "Golden Maknae" and the youngest member of BTS. Jungkook is (sometimes) very wise. There are a few different interpretations of Jungkook's life motto. According to K-Pop Herald, it's: "it would be better to die than to live without passion." According to K-Profiles, it's: "living without passion is like being dead."
However, Jungkook has not commented on which motto is the one he lives by. All of them, however, have "passion" as a common thread. That passion definitely shines through in his performances with this award-winning K-pop group. 
According to Koreaboo, Jungkook actually had the phrase "I'd rather be dead than cool" tattooed on his arm. This is a nod to Kurt Cobain and the rock band Nirvana. This was the same quote used in Jungkook's 2014 FESTA profile. 
As a member of BTS, Jungkook hopes to inspire fans
As one of the youngest members of this K-pop group, Jungkook appears as a singer, dancer, songwriter, and even director. He debuted with BTS as a teenager over seven years ago. Now as a young adult, Jungkook still performs with RM, Jin, Suga, J-Hope, Jimin, and V. 
"It's sometimes just unbelievable," Jungkook said during an interview with Elle Magazine in 2017. "Partially maybe it was a bit of luck. But we do our best and keep working no matter what. The fans supported us so much, they love us. We'd like to go higher from here."
Since their debut, Jungkook and BTS inspires fans to "love themselves," and even sparked donations for several causes, including the Black Lives Matter movement.
Of course, Jungkook also inspires fans to reach of their passions. When asked which three words describe him during an interview, he said, "passion, golden, closet." 
BTS' Jungkook has a few memorable quotes
From his helium-fueled rolled "r" version of "rap monster" to "I know her face, but I don't know her name," Jungkook has had a few memorable quotes since his debut with BTS. This artist had a role in writing BTS songs for the album Be (Deluxe Edition). 
The artist even helped to direct BTS' music video for "Life Goes On." Aside from group songs, Jungkook performs solo hits in conjunction with this boy band, including "My Time" and "Euphoria."
The "Life Goes On" music video by BTS is now available for streaming on YouTube. The K-pop group's deluxe album, titled Be, is available on Spotify, Apple Music, and most major streaming platforms.