What Movie Was Jiminy Cricket In?
He is a small, green creature, but Jiminy Cricket had a big heart. It's this Disney character that guided Pinocchio on his adventure to become a real boy. He also appeared in several other Disney films, including Mickey's Christmas Carol and Who Framed Roger Rabbit.
Which movie was Jiminy Cricket originally featured in? Here's what we know about this beloved animated character.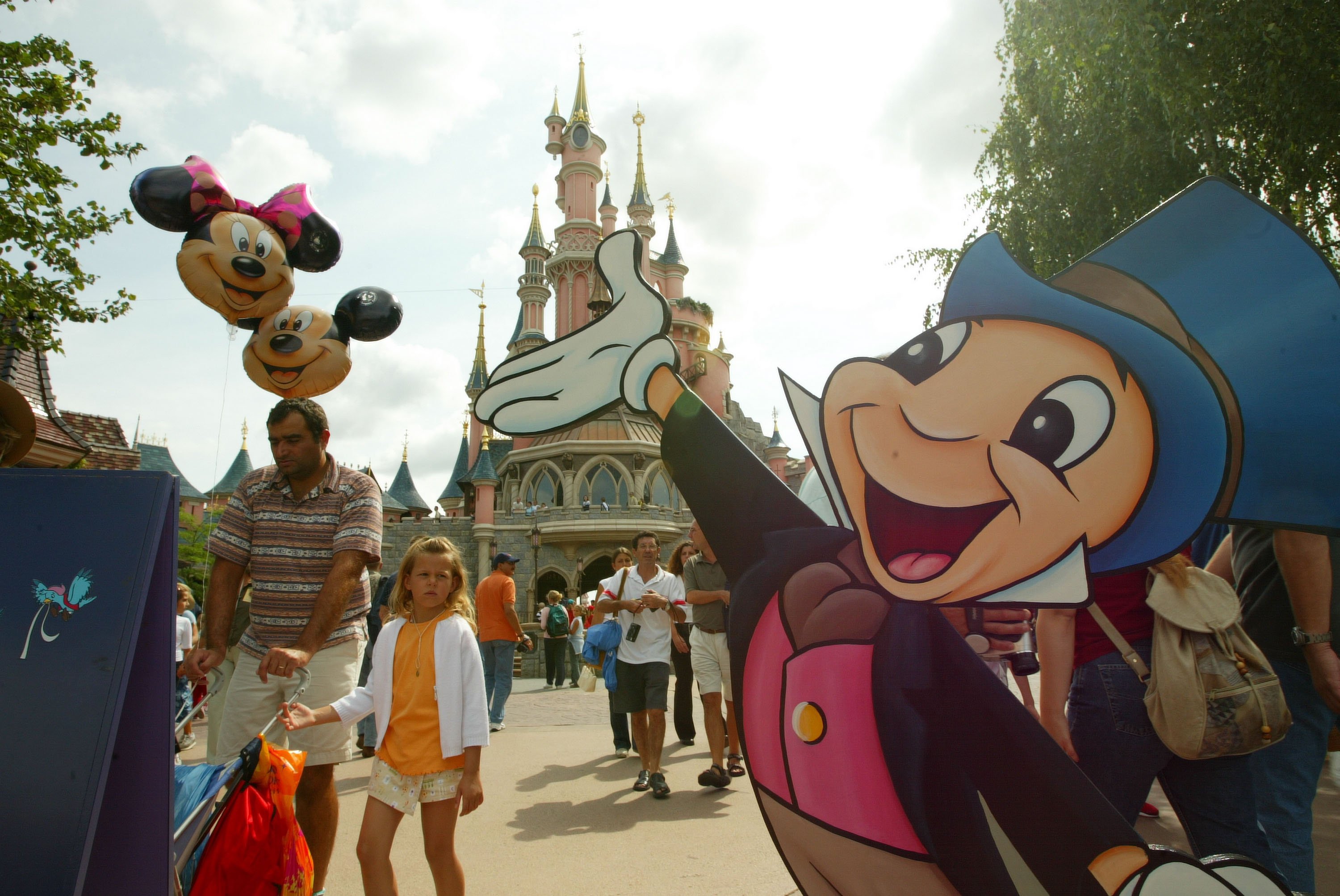 Jiminy Cricket appeared in Disney's 1940 animated film, 'Pinocchio'
This character encouraged his friends, and viewers, to always let their conscience be their guide. Jiminy Cricket first appeared in the Disney animated movie, Pinocchio, which originally premiered during 1940. Since then, he's become a favorite character of Disney fans worldwide.
Jiminy Cricket acted as the "conscience" of the puppet-turned real boy, named Pinocchio. This little creature guided Pinocchio on his journey to becoming a real person, singing a few iconic songs along the way. That includes "Give a Little Whistle."
According to Disney Fandom, "Jiminy's name is derived from 'Jiminy cricket,' a polite expletive euphemism for Jesus Christ. The name of the character is a play on the exclamation (which itself was uttered in Pinocchio's immediate predecessor, 1937's Snow White and the Seven Dwarfs)."
RELATED: Jiminy Cricket Gets a Shoutout in Movies Like 'The Wizard of Oz' and Even 'Peter Pan'
What other Disney productions featured the character, Jiminy Cricket?
This character appeared in the animated holiday special, Mickey's Christmas Carol. There, he acted as the Ghost of Christmas Past. The cricket then made a brief appearance in the film, Who Framed Roger Rabbit.
Jiminy Cricket had a cameo in House of Mouse, a Walt Disney Television original series where Mickey Mouse owned a dinner club and invited several iconic characters to spend time together. 
As one of Disney's most iconic characters, Jiminy Cricket has a role in the Disney theme parks. He appears in the Magic Kingdom nighttime spectacular, Happily Ever After, as well as the Hollywood Studios original, Fantasmic. 
RELATED: Is 'Pinocchio' Available on Disney+? How Is Netflix Creating Its Own Version of This Fable?
Is 'Pinocchio' available on Disney's streaming platform, Disney+?
This movie was initially released in 1940. Now, it's available on Disney's subscription service, along with classic films like Snow White and the Seven Dwarfs, Peter Pan, and The Adventures of Ichabod and Mr. Toad. Other adaptations if character appeared in live-action form.
Characters from this animated film appeared in the ABC drama series, Once Upon a Time, along with Disney characters like Belle, the Mad Hatter, and Sleeping Beauty. In 2019, another production of Pinocchio premiered separately from Disney's adaptation. 
The Grammy Award-winning artist behind Nala in the live-action adaptation of The Lion King, Beyoncé, covered one of the songs from Pinocchio. That was "When You Wish Upon a Star," performed for the Disney Family Singalong.
Some Disney productions featuring this character are available on Disney's streaming platform. That includes Mickey's Christmas Carol and Pinocchio. To learn more about Disney+ and to subscribe, visit their website.