A Handful of X-Men Characters May Appear in 'Doctor Strange in the Multiverse of Madness'
Doctor Strange in the Multiverse of Madness is shaping up to be one of the most highly-anticipated Phase 4 installments. Set to expand the Marvel Cinematic Universe — the first step towards the landscape's complete evolution, as Feige explained — the movie will follow WandaVision, continuing from the narrative put forth in the upcoming Disney+ series starring Paul Bettany and Elizabeth Olsen.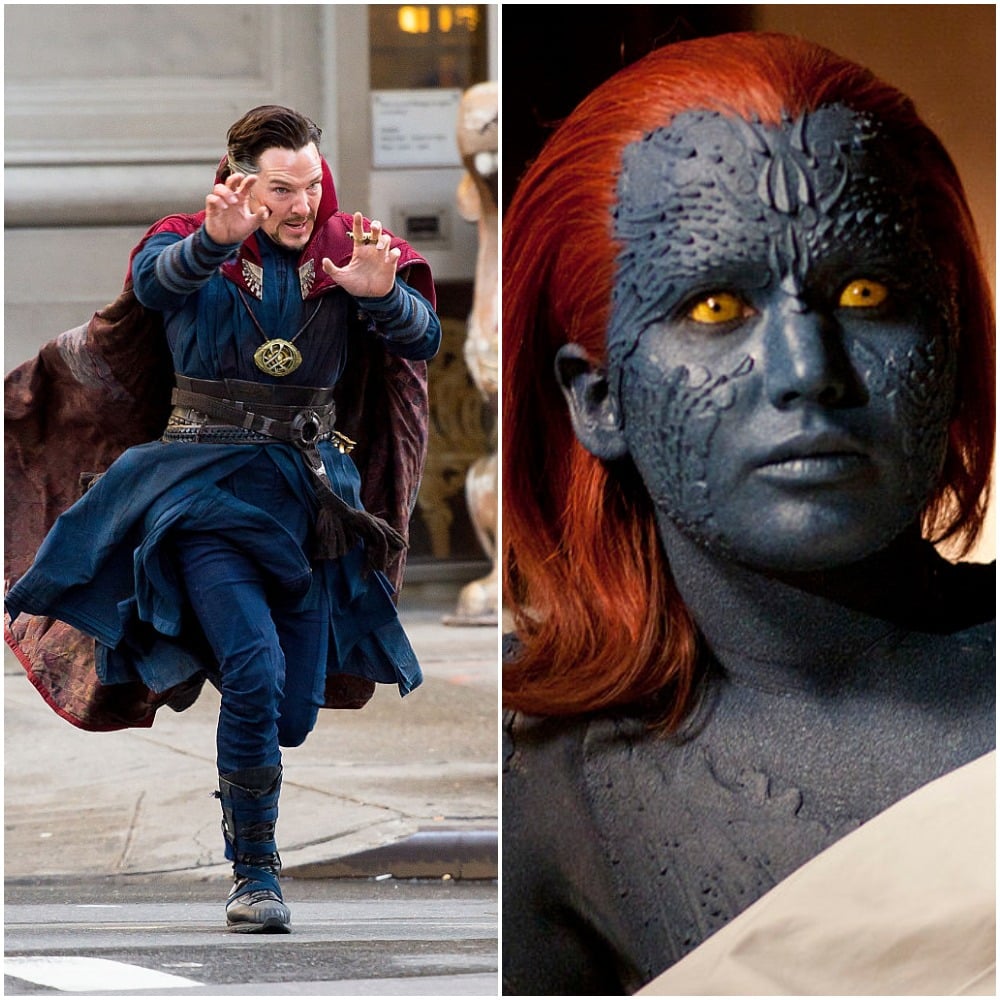 Scarlet Witch (and possibly Loki) will appear in Doctor Strange 2, which is exciting alone. However, they may not be the only familiar faces making their way to the silver screen via the movie set to mend (and possibly create) multiple realities with various familiar and unfamiliar characters boasting alternate life stories to the ones well-known. In short, the character introductions and narrative explorations at play are endless. And, recent news suggests that a few familiar X-Men may be coming to the forefront in the Doctor Strange sequel.
Are Fox's 'X-Men' coming to 'Doctor Strange in the Multiverse of Madness?'
According to We Got This Covered (WGTC), Deadpool will make his entrace in Doctor Strange in the Multiverse of Madness. Sources close to the outlet — the ones who revealed Ace Ventura 3 was in development and that a She-Hulk series was coming to Disney+ (both confirmed) — revealed that Doctor Strange 2 will depict the character traveling through the multiverse, visiting various universes inhabited by various characters we already know and love.
The sources told WGTC that one of the Universes Strange visits is Fox's X-Men universe; meaning, Deadpool may not be the only previously-owned Fox entity making his MCU entrance.
Deadpool's exact role in the movie is still unknown, but he will also appear in the post-credits scene. WGTC explained that he will likely receive a brief cameo somewhere in the narrative, before featuring in a post-credits scene that will allude to his future influence over the Marvel landscape.
What about the other X-Men?
As for the other X-Men characters to appear, the source has not confirmed who, from the mutant world, fans will get to see up close and personal. However, it is likely that Deadpool will not be the only one receiving a fun cameo. Could Quicksilver appear in his mutant-form as Evan Peters, as opposed to his MCU form as Aaron-Taylor Johnson?
One recent rumor stated that Quicksilver will be returning to the MCU, but maybe, a different Quicksilver will be introduced? With multiple realities at play, the MCU could bring both into the soiree, making for a little movie magic…
Fans would love to see Hugh Jackman's Wolverine or Patrick Stewart's Xavier; however, any Fox mutant set to appear will likely be one who could be easily expanded upon within the Marvel landscape. A character with too vital a role in Fox's world or an actor no longer willing to play the character will presumably not appear.
It seems wiser to assume that the Fox characters most likely to appear will be ones seen in Deadpool, or later X-Men installments, featuring the younger cast. However, we can still cross our fingers for Famke Jannsen's Jean Grey.