'Ms. Marvel': Here's When the Disney+ Show Takes Place in the MCU Timeline
Ms. Marvel is the latest addition to the Marvel Cinematic Universe. And as with every Phase 4 project, it's likely to leave fans wondering where it falls in the post-Avengers: Endgame era. Fortunately, Disney+ gives us an idea of when Ms. Marvel takes place in the MCU timeline — as does commentary from writer and producer Sana Amanat.
'Ms. Marvel' is very aware of its presence in the MCU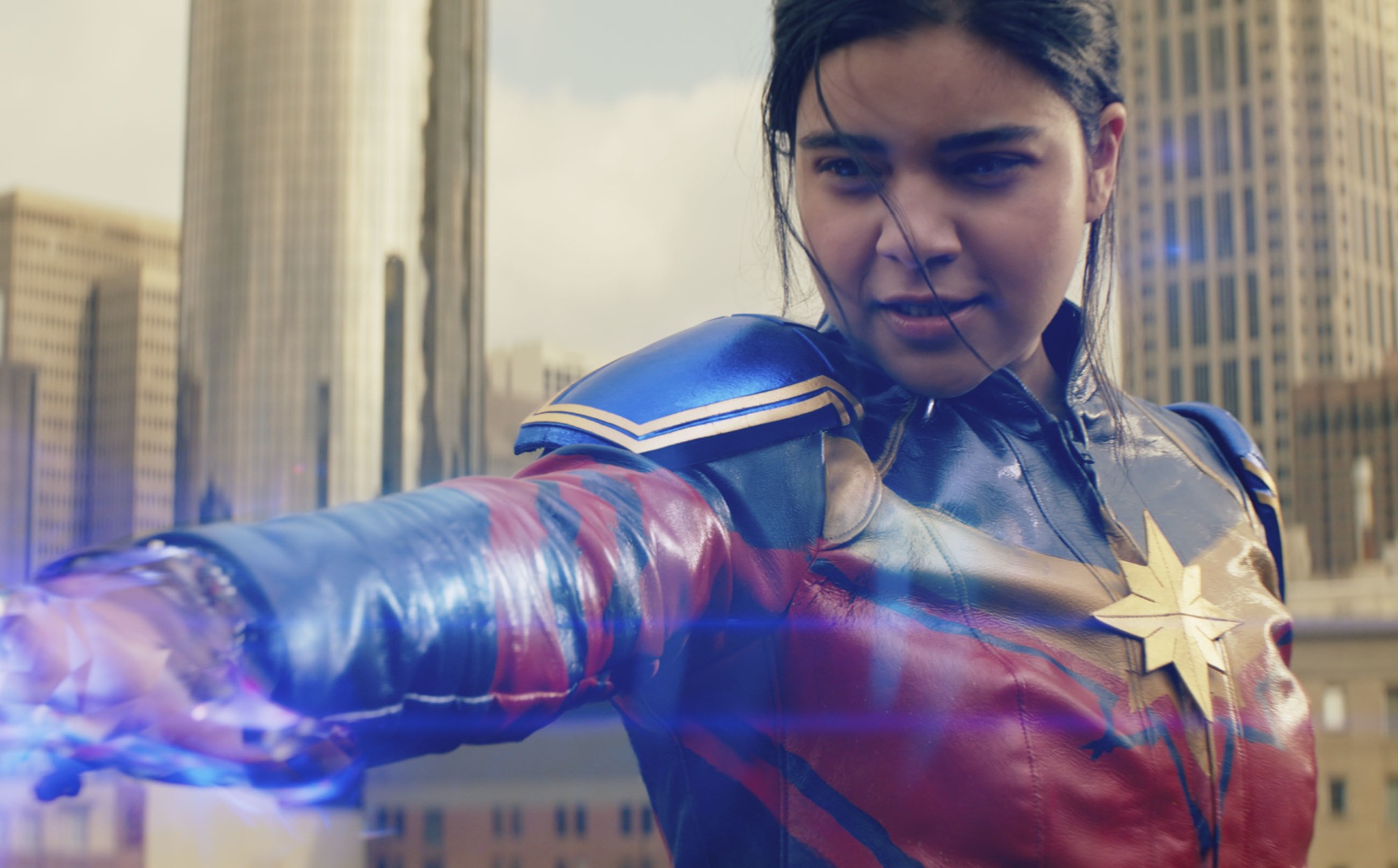 RELATED: 'Ms. Marvel': How Many Episodes Are in the Disney+ Series?
All of Marvel's Phase 4 projects promise to tie into the greater MCU, but Ms. Marvel seems hyperaware of its presence in it. While stories like Moon Knight and Eternals feel disconnected from what's happening in the rest of the franchise, Kamala Khan's (Iman Vellani) reminds fans of everything that's come before. After all, Kamala's desire to be a hero is wrapped up in the Avengers' previous adventures and the public perception of them.
And so, Kamala is already connected to the other characters — even if it's just through being a fan. Given her newfound abilities, her ties to the Avengers will soon go beyond that. But where exactly does Ms. Marvel fall in the MCU timeline?
When does 'Ms. Marvel' take place in the MCU timeline?
RELATED: 'Ms. Marvel' Star Iman Vellani Says She'll 'Implode' If She Meets Robert Downey Jr.
Ms. Marvel obviously takes place after the events of Avengers: Endgame, but how long after? According to the chronological order of Marvel projects listed on Disney+, Ms. Marvel is one of the most recent adventures in the MCU timeline. It's listed after Hawkeye and Moon Knight. Hawkeye takes place in December 2024, with Moon Knight happening sometime after.
And with the major developments from Endgame occurring in 2023, that makes sense. Ms. Marvel writer and producer Sana Amanat told The Direct that the show is set one or two years after the film:
"So, I think right now, we haven't put an official number on how many years have gone by since Endgame. I cannot tell you off the top of my head because I would butcher it. I feel like it's one to two years [after Avengers: Endgame], something like that, but I don't actually remember [specifically]. But we do have that in our timeline."
That lines up with the series' placement on Disney+, even if it doesn't answer every question about its chronology. With Spider-Man: No Way Home and Doctor Strange in the Multiverse of Madness messing with Marvel's timeline, things may not be what they appear. Neither film is on Disney+, so fans don't know where they fall amid the other projects.
What we do know is that Ms. Marvel will tie into the greater MCU sooner rather than later. After all, Kamala is already set to star in The Marvels after season 1.
'The Marvels' will tie the Disney+ show to the rest of the franchise
That's right, even without a perfect timeline, fans already have an idea of how Ms. Marvel will fit into the MCU moving forward. That's because Kamala Khan is set to make an appearance in Captain Marvel sequel, The Marvels. In fact, she'll headline the film alongside Brie Larson and Teyonah Parris. That gives her a clearer future in the franchise than characters like Marc Spector (Oscar Isaac) and Shang-Chi (Simu Liu).
Of course, we're hoping to see all of the newcomers together eventually — though that could be a long way down the line. In the meantime, viewers can enjoy each of their origin stories. Kamala's certainly promises to be a charming and entertaining ride.
New episodes of Ms. Marvel stream every Wednesday on Disney+.
RELATED: 'Ms. Marvel's Iman Vellani Revealed the '1st Thing' She Did After Landing the Role