'Ms. Marvel' Fan Theory: Carol Saved Kamala After 'The Blip'
Marvel Cinematic Universe fans have a lot to be excited about despite a barren 2020 calendar of the world's most successful film franchise.
Not only are there sequels, television series, and solo films of their favorite established characters, but Marvel and Disney are preparing to roll out a new slate of heroes on Disney+.
One of the most heavily anticipated instances of this is Ms. Marvel. After set photos emerged from the series, many fans are wondering if it might cross over with another Marvel superstar, too. 
Who is Ms. Marvel?
While many of the MCU's most popular characters are based on ones that have been in the comic book world for many decades, Ms. Marvel is a relatively new creation. Created in 2013, Kamala Khan is a young American Muslim teenager from Jersey City, 
A comic book fanatic with Pakistani parents, Khan is the type of outsider that comic books love. After an outbreak of Terrigen ravages a party that Kamala is at, she realizes that she has inhuman DNA. Now, she can stretch, shrink, and morph her bodily dimensions in ways that make her a worthy adversary for anyone who gets in her way. 
As a fan of Captain Marvel, she dons a similar outfit before eventually getting to meet her idol and becoming one of the most famous superheroes on Earth. As a relatively young superhero, she doesn't have the rich history that most do beyond comic books. Gamers may recognize the character from the 2020 video The Avengers, however. 
However, those who don't know about her do not have to wait much longer to learn precisely who Ms. Marvel is. 
Marvel goes to television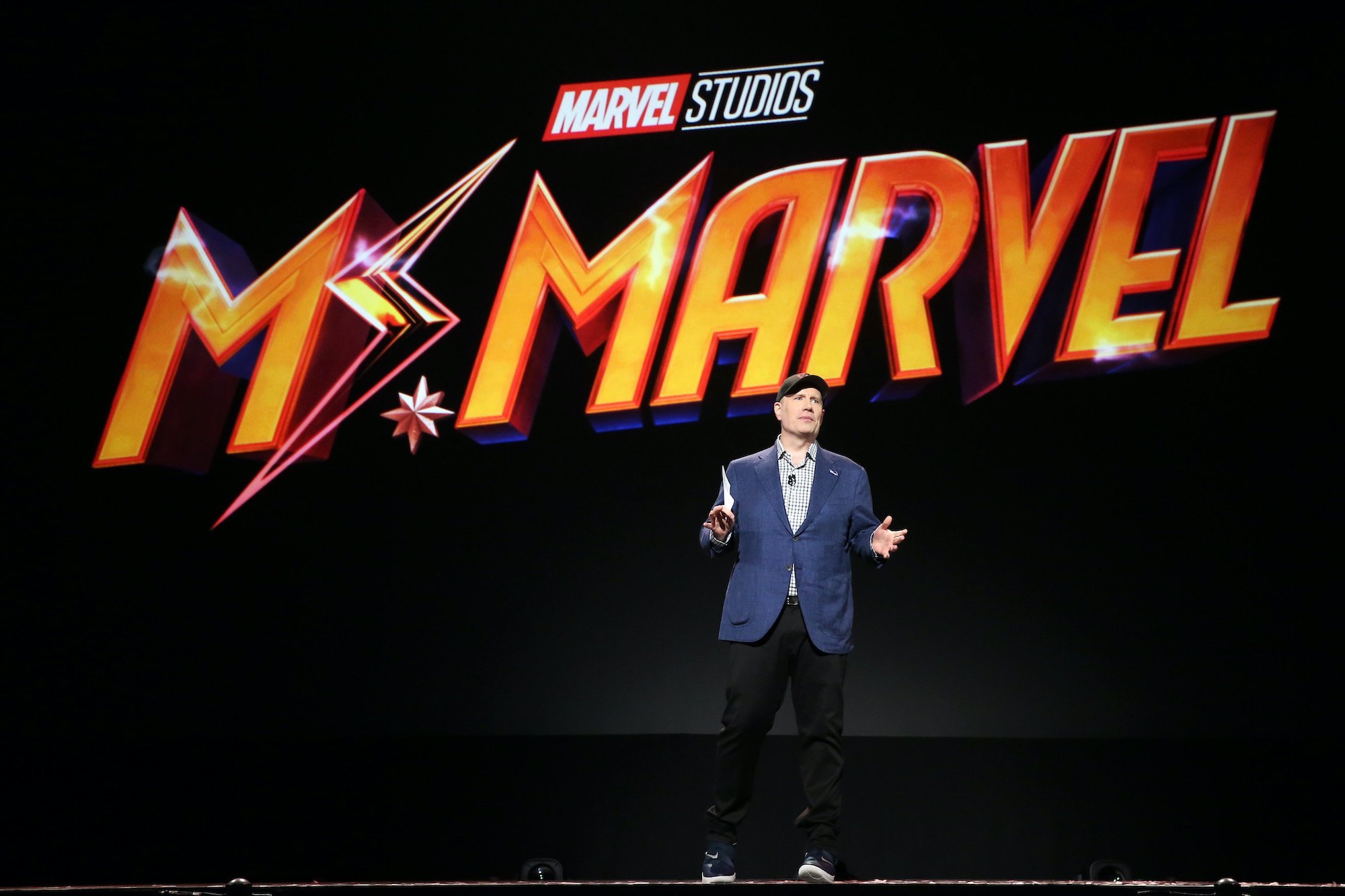 Ms. Marvel has been in the making for several years, but until recently, little was known about the upcoming television series. Directed by Adil El Arbi, Bilall Fallah, Sharmeen Obaid-Chinoy, and Meera Menon based on scripts from Bisha K. Ali, the series is bound to be a hit. There's never been a South Asian leading superhero in any movie or television series, and fans are excited to see where Disney takes it. 
As far as the plot, little is known. Iman Vellani, a newcomer to the acting world, will take on Ms. Marvel's stretch pants. Little more is known than that, however. However, after some set photos were released, many are wondering if the comic connection to Captain Marvel could make its way into this universe, too. 
Meeting of the Marvels? 
Except for the time between Endgame and Infinity War, the MCU's current timeline has more questions than it ever had before. Thanos's Blip muddied the timeline and made it hard to guess how new characters will be introduced. After Marvel released some set pictures, however, fans saw Khan sporting two interesting costumes. 
First, there was a Halloween-style costume that appears to be formed after Captain Marvel's. Second, fans saw Khan wearing what appeared to be Carol Danver's Air Force garb.
This set fans on Reddit ablaze with speculation. Reddit user u/Hadeedbutt elaborated on why they thought these costume choices meant something.
"My theory is that Kamala most probably came into contact with Carol some time during the 5 Year Blip, which, perhaps, resulted in a situation where Carol saved her life. It could also explain why someone like Peter Parker would call her Captain Marvel if she had grown a reputation on Earth during the 5 years."
Fellow Redditor u/TheLoneC1pher added to this, stating that the time we haven't seen inside the MCU might explain that Captain Marvel is a bigger deal than we realize. 
"I would add on to this and say that not only was Carol a frequent face on Earth during the Blip but she's even more involved in earth relations after it. I'm guess this show probably takes place after FFH (or at least a year out from the snap) and in that time Carol has gained a level of status similar to that of the Hulk. That can also explain why Kamala has what seems to be an "official" Captain Marvel costume. Sh*t I wouldn't be surprised if Carol got her own slushee flavor at the Circle Q."
Whether this is a case of Khan proclaiming fandom or working directly with Brie Larson's character remains to be seen. However, the Marvel universe has always done a great job at showing the celebrity of those inside.
Still, we are yet to know the impact of Captain Marvel past yer nineties introduction and a brief appearance in Endgame. However, it's safe to say that she has one fan in Jersey city, and that fan may soon become an ally in the fight against evil.