'Ms. Marvel' Fans Compare Kamala Khan's Powers to Green Lantern
'Green Lantern' didn't exactly please fans. But to some, it looks like Marvel is adapting his powers for one of its newest heroes: 'Ms. Marvel's Kamala Khan.
Over the past several years, Disney+ has introduced a plethora of original content, including several shows explicitly designed to appeal to Marvel fans. From Loki to WandaVision, fans have seen many of their favorite characters in new stories and situations. However, a brand-new limited series coming to Disney+ will be introducing viewers to a new character — one that has yet to appear in a Marvel Cinematic Universe project. The trailer for Ms. Marvel dropped on March 15, 2022. Almost immediately, fans started speculating about the Kamala Khan's powers and the DC character's they're similar to.
'Ms. Marvel' brings Kamala Khan and her powers to the small screen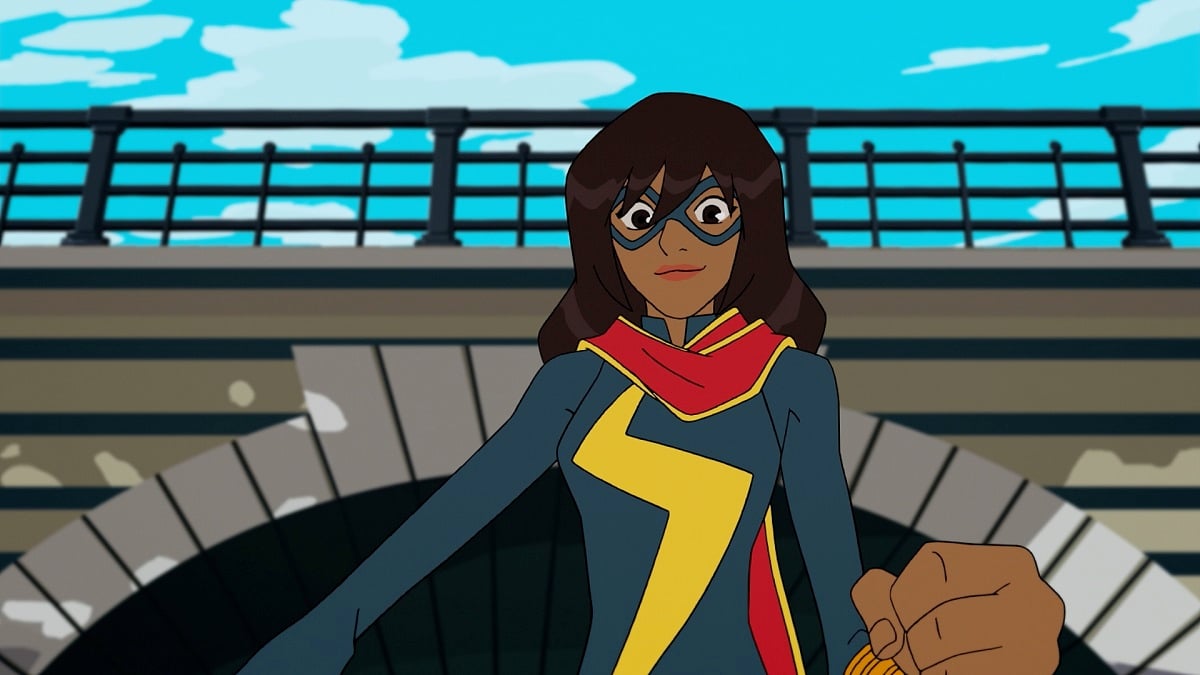 The trailer for Ms. Marvel introduces fans to a young woman named Kamala Khan, who lives in New Jersey. Kamala is a typical high-schooler in many ways. However, she's often distracted from her daily activities by daydreams of becoming a superhero. In particular, she has visions of herself becoming like Captain Marvel, one of the most popular and strongest heroes in the history of Marvel.
The trailer hints how Kamala, later known as Ms. Marvel, gets her powers and learns to deal with them. But it stops short of revealing any spoilers for the limited series. Ms. Marvel will be available to stream on Disney+ starting on June 8, 2022. But excited fans are already enjoying a lively dialogue in the trailer's comment section on YouTube. 
What are fans saying about the 'Ms. Marvel' trailer?
The character of Kamala Khan/Ms. Marvel was first introduced in Marvel Comics in 2013, before landing a solo series of her own the following year. Marvel's first Muslim superhero became a fan-favorite. So it makes sense that many people have a keen interest in seeing the character get the proper onscreen treatment. In the comment section of the trailer on YouTube, fans discussed the look of the series. 
"Really looking forward to this," wrote one. "Not sure how much I love changing her powers up to make them all [sparkly] but I guess let's see how it translates."
Another fan wrote they were "Very excited to see this adaption of the comics, especially how she gets her powers etc. Interested to see the cosmic power compared to her original embiggin power." Most of the conversation centered around her powers, with one YouTube commenter writing, "They pretty much got the style of their comics and her vibe from them down to the tee but…..Why does she have green lanterns powers."
The Green Lantern is another comic book hero
It certainly seems fans are on board to learn how the Ms. Marvel team explains Kamala Khan's powers while focusing on the adjustment period in the life of a new superhero. Still, some speculating observers compared the look of her abilities from the trailer to those wielded by the Green Lantern, a DC comic book character who was brought to life in a 2011 film featuring Ryan Reynolds. 
As one fan commented on the Marvel trailer, "Even though she originally has Elasticity Powers, they seemed to turn it into force/artifact projection like what a Green Lantern can do with light (sorry for the DC crossover lol) This way they're leaving the Elasticity unique to the upcoming Mr. Fantastic Reid Richards. That's my guess…." 
Ultimately, Marvel keeps major plot secrets close to the vest right until release day. So it's anyone's guess what Kamala Khan's actual powers are in the newest Disney+ series.