'Ms. Marvel': Release Date, Cast, and Everything Else You Need to Know
'Ms. Marvel' promises to bring a charming coming-of-age story to the Marvel Cinematic Universe. When is the show's release date, and what else should fans know?
The Marvel Cinematic Universe has introduced a number of new heroes during Phase 4, and its next addition will be Ms. Marvel. Kamala Khan (Iman Vellani) headlines her own Disney+ series this June, delivering what promises to be a charming coming-of-age story centered on a Muslim teen. Ms. Marvel has already received a number of positive reviews from critics — so, when is the release date for the Disney+ show, and what should fans know going in?
'Ms. Marvel' release date and synopsis on Disney+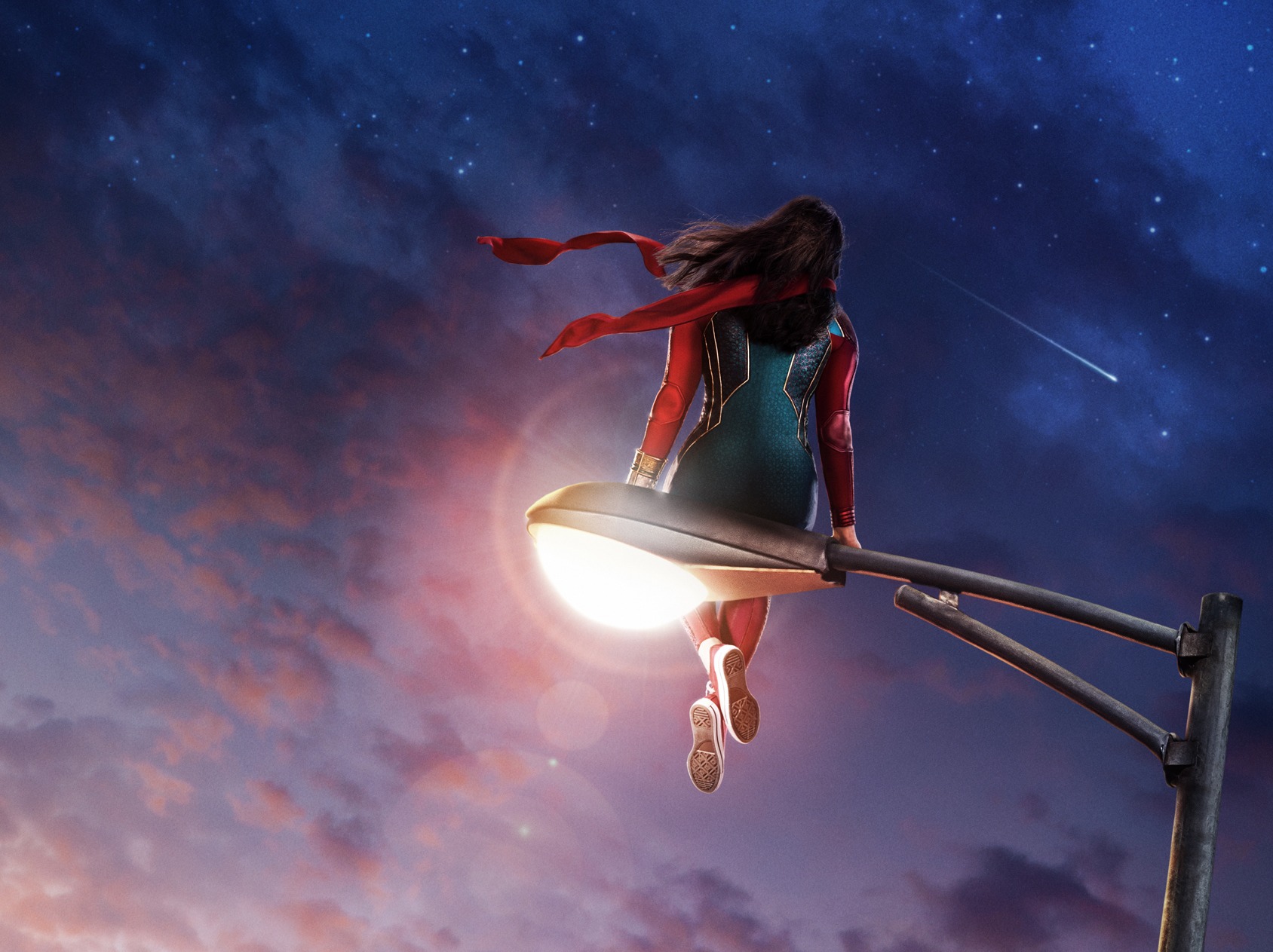 The release date for Ms. Marvel is June 8, so fans don't have long to wait before diving into the young hero's story. Since WandaVision premiered in January 2021, Marvel Studios has kept a steady stream of content coming to Disney+. And 2022 has seen the franchise delivering origin stories for new heroes, Kamala Khan among them.
According to Marvel's synopsis on Disney+, Kamala is a massive Captain Marvel fangirl who eventually develops her own set of superpowers:
"Marvel Studios' Ms. Marvel is a new, original series that introduces Kamala Khan, a Muslim American teenager growing up in Jersey City. An avid gamer and a voracious fan-fiction scribe, Kamala is a Super Hero megafan with an oversized imagination — particularly when it comes to Captain Marvel. Yet Kamala feels like she doesn't fit in at school and sometimes even at home — that is, until she gets superpowers like the heroes she's always looked up to. Life gets better with superpowers, right?"
During an interview with Empire, Kevin Feige confirmed those powers will be "specific to the MCU" — something that's become a point of contention for comics fans. Fortunately, the cast promises to capture the heart of the source material, even if the MCU isn't adapting it directly.
Who's in the cast of 'Ms. Marvel'?
Newcomer Iman Vellani headlines Ms Marvel, and those who have reviewed the show ahead of its release date have high praise for the actor. Critics suggest she's a standout in the role, even if her character isn't adapted as accurately as many had hoped.
Apart from Vellani, who else is in the cast of Ms. Marvel? Disney+ lists the following talent as being associated with the show: Aramis Knight, Saagar Shaikh, Rish Shah, Zenobia Shroff, Mohan Kapur, Matt Lintz, Yasmeen Fletcher, Laith Nakli, Azhar Usman, Travina Springer, and Nimra Bucha.
According to IGN, Matt Lintz and Yasmeen Fletcher will play Bruno Carrelli and Nakia Bahadir, two of Kamala's closest friends. Meanwhile, Rish Shah will portray Kamran, Kamala's crush who promises to star in many of her daydreams — well, the ones that aren't about having superpowers anyway.
Zenobia Shroff and Mohan Kapur will reportedly bring Kamala's parents to life. And Aramis Knight will play Marvel Comics' Red Dagger, who also has familial connections to the show's lead.
Fans get a look at some of the people in Kamala's life in the Ms. Marvel trailer, which promises a fun and heartfelt series overall.
The trailer for the Disney+ show promises a fun coming-of-age tale
If the premise of Ms. Marvel didn't sell fans on the upcoming Disney+ series, the trailer may push them to tune in on its release date. Not only does Kamala's story look like a smart, entertaining homage to comics in general, but it promises the kind of coming-of-age content the MCU needs more of.
Ms. Marvel will give Kamala the chance to come into her own, all while navigating high school and her newfound superpowers. The trailer has plenty of heart, so it's probably safe to assume the series will too. How can viewers tune in when it debuts?
How to watch 'Ms. Marvel' on its release date
Ms. Marvel fans have just a few more weeks until the show's release date, but how can they tune in when it arrives? Like all MCU series, this one will stream exclusively on Disney+. It should hit the platform around 12 a.m. PST.
And fans won't want to miss out on Kamala's story, especially since it's likely to lead into The Marvels. That's where Iman Vellani's character will appear next, alongside her hero, Captain Marvel (Brie Larson). The coming Disney+ series will establish her character ahead of time — and give viewers another Marvel show to look forward to week to week.
Ms. Marvel premieres on Disney+ on June 8, 2022.