'Ms. Marvel' Star Iman Vellani Says She'll 'Implode' If She Meets Robert Downey Jr.
'Ms. Marvel' star Iman Vellani is already working with big names like Brie Larson, but she's afraid to meet Robert Downey Jr. According to her, she'd 'truly implode.'
TL;DR:
Ms. Marvel star Iman Vellani is a big fan of the MCU and Robert Downey Jr.
The actor recently admitted she'd "implode" if she met the Iron Man star.
Marvel Studios has begun working on Kamala Khan's first superhero collab.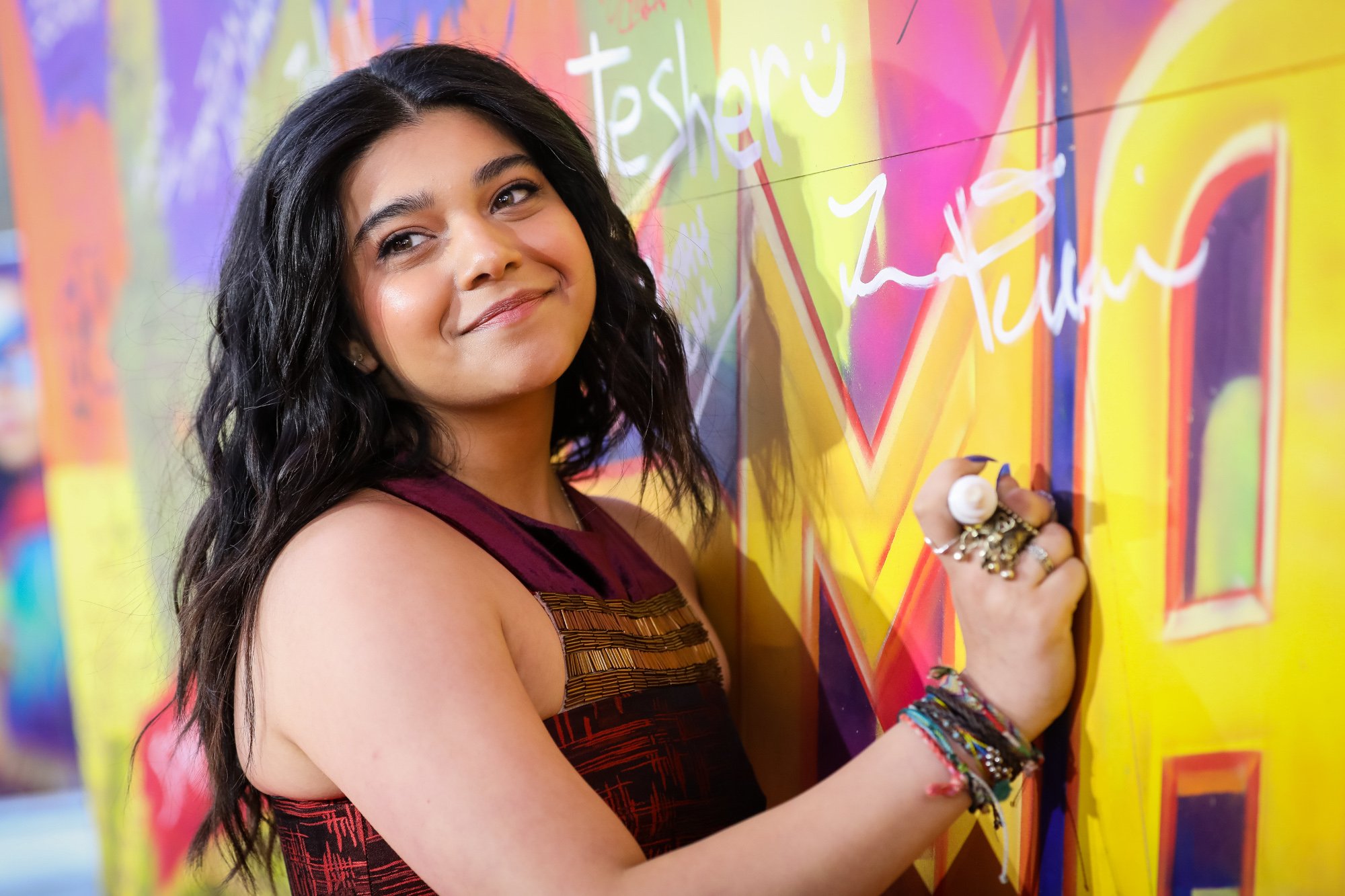 Ms. Marvel has finally debuted on Disney+, bringing actor Iman Vellani into the Marvel Cinematic Universe. Vellani is already a huge fan of the franchise, and she seems eager to collaborate with its other talent. However, there's one actor she recently admitted she "can't" meet: Iron Man star Robert Downey Jr.
'Ms. Marvel' star Iman Vellani is a huge Marvel fan
Iman Vellani just made her debut as Kamala Khan in Ms. Marvel, and she's got one big thing in common with her character. The actor is a longtime Marvel fan, and she's followed the comics and MCU long before landing her role.
During a conversation with Etalk, Vellani revealed how much she loved both the MCU and Marvel Comics growing up:
"I mean, I grew up loving the MCU, obviously. And then my high school is across from a comic book store, and I have the fattest crush on Iron Man. And I wanted more Iron Man, and I only ever read Invincible Iron Man, and then I ran into Iron Heart. Kamala was on the cover of that one, and I was like, 'Oh my god, who's this Brown person?' And I was actually surprised to fall in love with her. I didn't expect it."
Given her interest in Iron Man, it's probably no surprise she's a fan of the actor who plays him. Of all the franchise's stars, Vellani seems to appreciate Robert Downey Jr. the most. In fact, she recently admitted she's too nervous to meet him.
Iman Vellani said she'll 'implode' if she meets Robert Downey Jr.
Ms. Marvel star Iman Vellani's entrance into the MCU has given her the chance to meet actors she previously saw on the big screen. However, she's yet to come into contact with Robert Downey Jr. Speaking with IGN, she admitted she's somewhat afraid to.
"No, I don't think I can," she told the outlet.
"No, I think I'll truly implode," Vellani added. "Something's going to stop working. They're never going to hire me again."
Luckily for her, Robert Downey Jr.'s work with the franchise came to an end with Avengers: Endgame. That means she won't have to work in close proximity with him — though the actors may still meet somewhere down the line.
The 'Ms. Marvel' star is already collaborating with other MCU actors
Although Ms. Marvel star Iman Vellani has hilarious concerns about meeting Robert Downey Jr., she's already begun collaborating with other stars from the MCU.
Her involvement in The Marvels means she's working alongside Captain Marvel star Brie Larson and WandaVision actor Teyonah Parris. Samuel L. Jackson is also appearing in the Captain Marvel sequel, so Vellani's meeting quite a few big names already.
Speaking with Entertainment Tonight on the red carpet for Ms. Marvel, Vellani revealed what working with Larson has been like so far.
"It's crazy," she said. "I have pictures of her on my wall, and now I have her phone number."
She added, "She's been super supportive, and you know, having a figure like Brie Larson kind of hold your hand throughout all of this and tell you she's going through the same things that you are is just crazy. The fact that the people I relate to now are Marvel actors, and they're like my peers, it's weird."
That's undoubtedly a jarring experience, especially for someone who's new to acting. Still, we hope to see Vellani team up with more MCU heroes before her time with the franchise is through.
The premiere of Ms. Marvel is currently streaming on Disney+.