'Ms. Marvel': Who Is Kamala Khan?
It's certainly a good time to be a fan of the Marvel Cinematic Universe, as there is no shortage of content both on the big screen and on Disney+. One of the series coming to the streaming service is Ms. Marvel. Who is this character, and what are her abilities?
Ms. Marvel's makes publishing history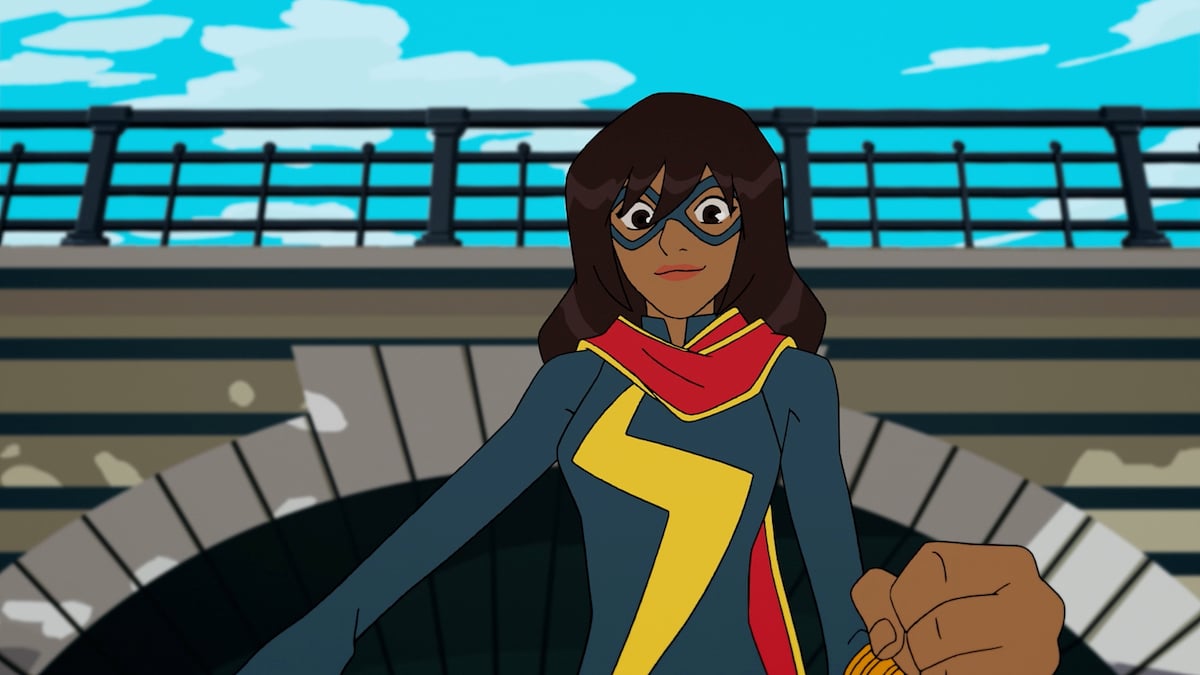 Ms. Marvel, whose real name is Kamala Khan, premiered with a brief appearance in 2013's Captain Marvel #14. Her first solo series, simply titled Ms. Marvel, debuted in 2014.
The teen character was created by writer G. Willow Wilson and Marvel editor Sana Amanat. She made publishing history as Marvel's first Muslim superhero.
Ms. Marvel's origin story
Kamala is a Pakistani teen living in Jersey City. She has Inhuman heritage, which means her powers are activated when she comes into contact with the Terrigen Mist. For Kamala, that means she gains the ability to stretch and enlarge her body. She refers to it as "embiggening."
However, she may have a new set of powers in the Disney+ series, as the abilities she has in the comics would be somewhat difficult to portray on screen. As CBR reports, promotional art shared on Twitter earlier this month suggested she could have a newly imagined skillset.
She idolizes Captain Marvel and therefore takes the name Ms. Marvel when she gets her powers.
At first, she uses her abilities to change her appearance so that she looks more like her favorite blonde superhero. But she quickly realizes that she prefers to stay true to herself.
Other notable appearances
Kamala encounters countless challenges over the course of her long-running original series, as well as subsequent series. And she has some pretty impressive victories along the way. But she has also appeared in notable comics outside of her own books.
In Civil War II, for example, she had something of a falling out with Captain Marvel over the question of whether they could use predictions from a character who can supposedly see the future to apprehend potential criminals preemptively. Kamala opposes it, whereas Captain Marvel supports it.
That storyline leads into the Champions series, in which Kamala teams up with a group of other young heroes who are tired of the infighting among the older generation.
She also features prominently in an incarnation of the Secret Warriors, alongside Quake, Karnak, Moon Girl, and Devil Dinosaur. 
Throughout her appearances in the Marvel comics, Kamala's experiences also give us a coming-of-age story. It's impactful, in terms of representation, to see a character like Kamala exploring her identity both as a hero and as an adolescent approaching adulthood.
Iman Vellani will play Kamala. The series was originally set to premiere on Disney+ this fall but, as Comicbook reports, it's now looking at an early 2022 release date.