'Ms. Marvel's Iman Vellani Revealed the '1st Thing' She Did After Landing the Role
Iman Vellani makes her on-screen debut in 'Ms. Marvel,' and the actor responded to being cast as Kamala Khan in a way many Marvel fans will appreciate.
Ms. Marvel makes its Disney+ debut this June, and the series will officially bring Iman Vellani's Kamala Khan into the Marvel Cinematic Universe. A newcomer to the franchise — and acting in general — Vellani has already received high praise for her iteration of the character. The actor recently revealed the "first thing" she did after landing her big role — and diehard Marvel fans will likely appreciate it.
'Ms. Marvel' marks Iman Vellani's acting debut
Iman Vellani joins the MCU with her role in Ms. Marvel, but that's not the only major milestone she's celebrating when the show premieres. The Disney+ series also marks Vellani's acting debut. It will be her first on-screen appearance, soon to be followed by The Marvels.
Early reactions to Ms. Marvel have praised Vellani's take on the title character. And the actor herself seems thrilled to be tackling the role. Speaking with The Hollywood Reporter, she recalled the excitement she felt after being called in to audition.
"I was fully nerding out in front of [co-president] Louis D'Esposito and [casting head] Sarah Finn," Vellani remembered. "I wanted to take full advantage of being there because I didn't know if it was going to happen again."
Of course, joining a franchise as big as the MCU is a massive undertaking, even for seasoned stars. For Vellani, it proved an exciting development — one that she responded to by watching one of her favorite Marvel movies.
Iman Vellani revealed the '1st thing' she did after landing the role of Kamala Khan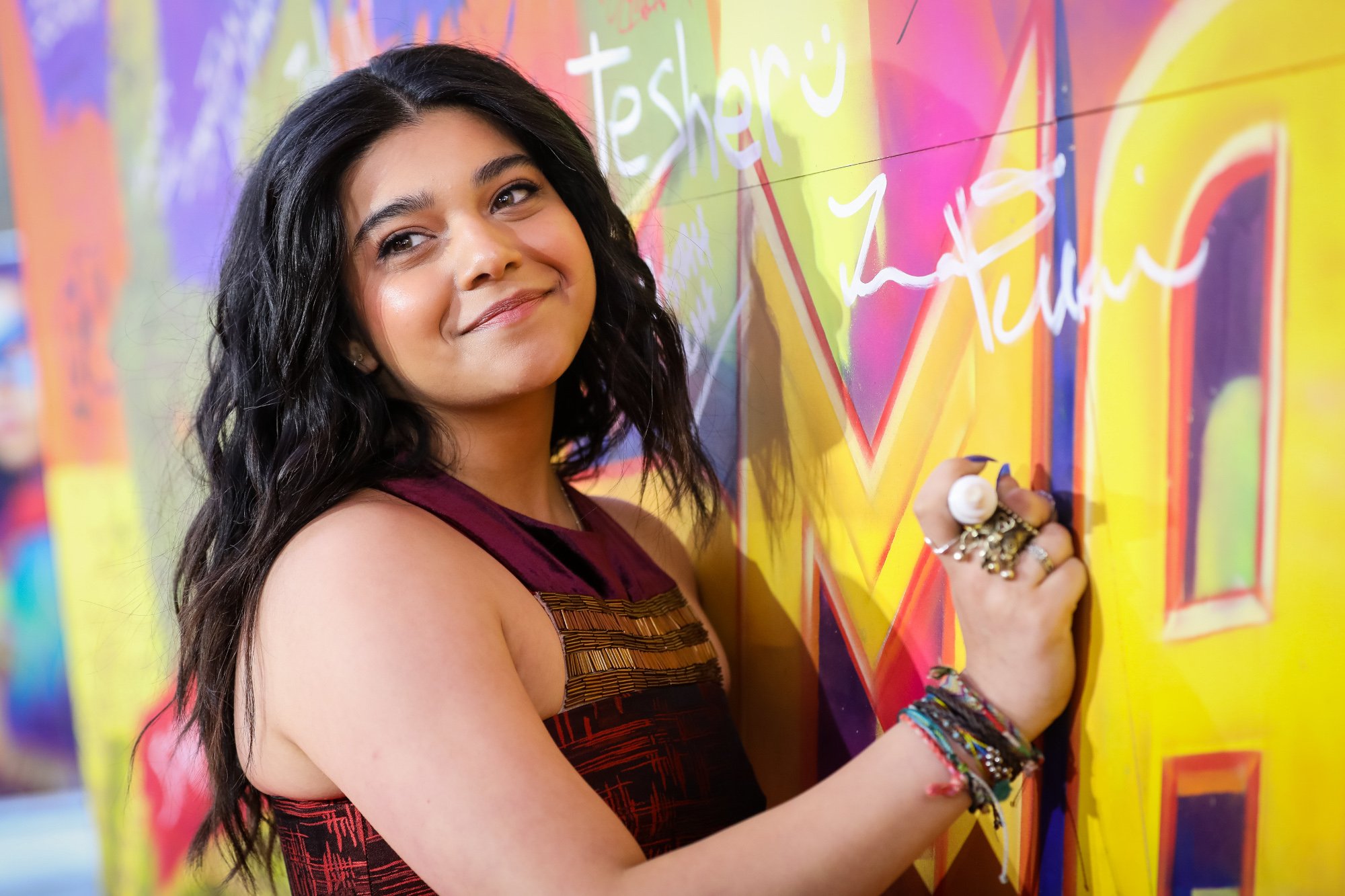 That's right, after Iman Vellani landed her Ms. Marvel role, she turned to another superhero to celebrate. During an interview with The Direct, the 19-year-old actor admitted she reached for Iron Man as soon as she was cast:
"The first thing I did when I got cast was watch Iron Man again. It's like my comfort movie. Any big milestone we would hit in the show, whether it was filming the scene where Kamala gets her costume or her powers, I would watch Iron Man. It was my reminder that this character exists in the same universe as Tony Stark, which was just the coolest thing in the world for me."
It's a fitting way to celebrate, especially since the 2008 film kickstarted the MCU as we know it. And Vellani seems to be a big fan of Robert Downey Jr.'s hero, as well as the others who headline the franchise. Given her love of comics growing up, that's no surprise.
The actor loved 'Ms. Marvel' comics growing up
Iman Vellani has gushed about her love of Marvel Comics ahead of Ms. Marvel's release date, even sharing how she discovered the character in high school.
During an appearance on Etalk, Vellani admitted she started out reading mostly Iron Man comics — but then she came across Kamala Khan, whose experience as "a Pakistani Muslim superhero fanatic" resonated with her:
"I mean, I grew up loving the MCU, obviously. And then my high school is across from a comic book store, and I have the fattest crush on Iron Man. And I wanted more Iron Man, and I only ever read Invincible Iron Man, and then I ran into Iron Heart. Kamala was on the cover of that one, and I was like, 'Oh my god, who's this Brown person?' And I was actually surprised to fall in love with her. I didn't expect it."
She added, "I didn't have many female superheroes I looked up to, and the fact that this comic book was holding up a mirror in front of me was just absolutely nuts."
When the actor makes her MCU debut, more young girls will get the chance to discover Kamala for the first time. Hopefully, they'll have a similar experience to Vellani. After all, many Marvel fans are still waiting to see themselves represented on-screen. This could mark a huge step forward for them.
Ms. Marvel premieres on Disney+ on June 8, 2022.