MTV: Every 'Ridiculousness' Spinoff and When to Watch
Rob Dyrdek introduced MTV to Ridiculousness in 2011. Now, the tv show has several successful spinoffs on the network. Find out more about Dyrdek's Ridiculousness empire expanding and when to watch each spinoff series including Amazingness, Deliciousness, Messyness, and the latest show, Adorableness.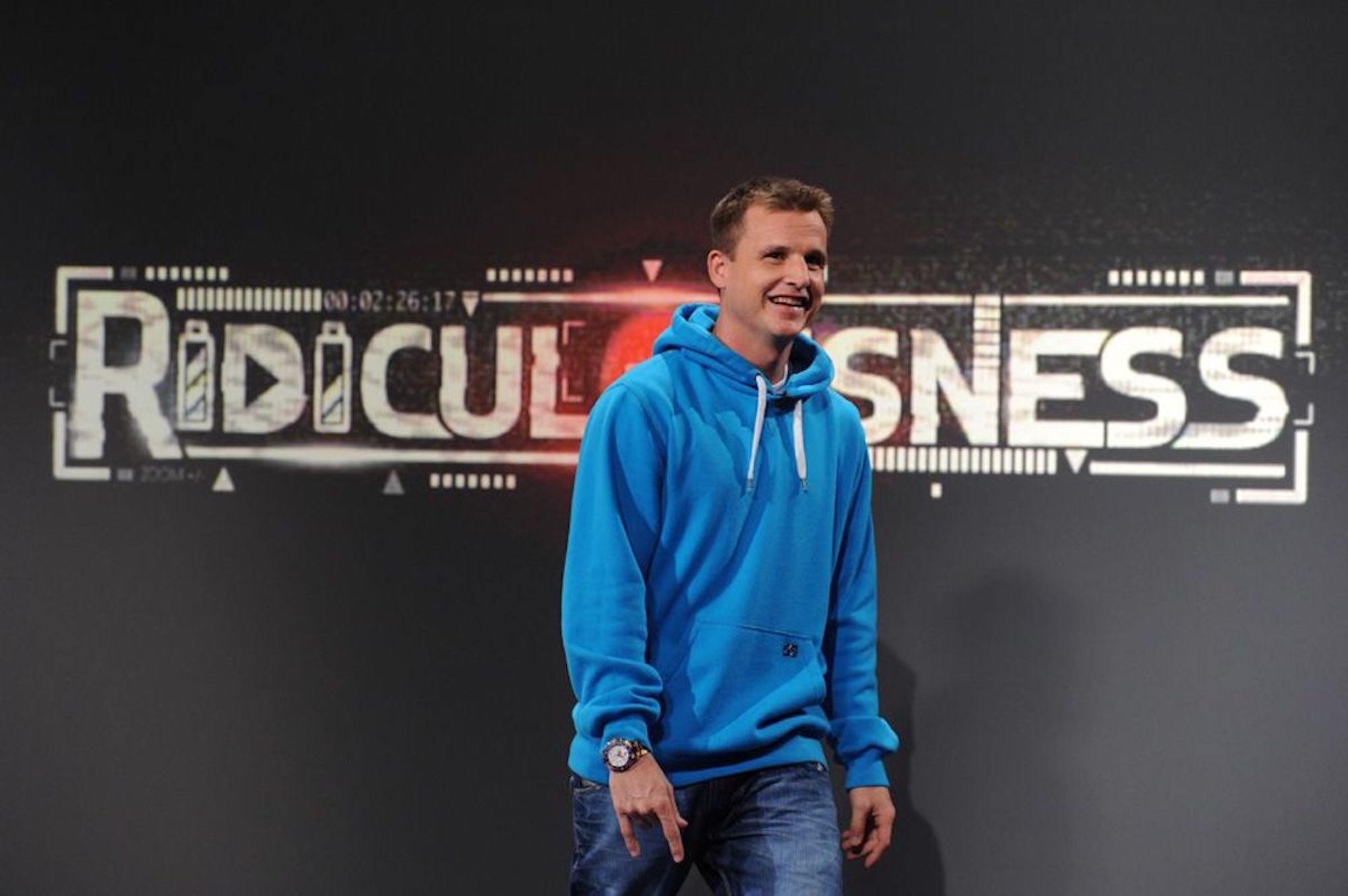 Rob Dyrdek's 'Ridiculousness' made way for the spinoff 'Amazingness'
Dyrdek's viral video series started in 2011. Chanel West Coast and Sterling "Steelo" Brim comment on Dyrdek's showcase of viral videos, kind of like an edgier version of America's Funniest Home Videos.
In 2017, Dyrdek introduced Amazingness. The variety competition show featured Dyrdek and a panel of celebrity judges. But instead of watching viral videos, the show would feature the amateur acts from those videos live. The panelists weighed in to decide who would win the $10,000 prize. 
The first season of Amazingness is available to stream through MTV.com.
'Saved By the Bell's Tiffani Thiessen hosts 'Deliciousness'
During the 2020 holiday season, MTV introduced another Ridiculousness spinoff about food. Hosted by Tiffani Thiessen, Deliciousness celebrates the funniest food moments on the internet, from home cooking fails to barbecue blowouts.
RELATED: 'Deliciousness' Star Kel Mitchell Has Some Advice for Barbecue Lovers
Panelists Angela Kinsey (The Office), Kel Mitchell (All That), and Tim Chantarangsu (Basic to Bougie) join Thiessen on the show. Episodes of Deliciousness are available to stream on MTV.com.
Nicole 'Snooki' Polizzi's 'Ridiculousness' spinoff 'Messyness' should air this fall
Jersey Shore: Family Vacation star Nicole "Snooki" Polizzi has wanted to host for a long time. Now, her dream is coming true. Earlier this summer, Polizzi went to Los Angeles for a week to film Messyness.
Like Ridiculousness, Messyness will feature viral videos of the "debaucherous" variety. Polizzi is joined by Beverly Hills 90210 star Tori Spelling, comedian Teddy Ray, and professional figure skater Adam Rippon.
MTV has yet to confirm an air date for Messyness. But Polizzi believes fans can expect the show sometime this fall.
MTV's latest 'Ridiculousness' spinoff 'Adorableness'
In June 2021, MTV announced the all-new comedy clip show Adorableness. Like Ridiculousness and it's other spinoffs, the show looks at some of the cutest viral videos.
As the network states, Adorableness isn't all sugar, spice, and everything nice. "Cute kids will turn sour, fluffy dogs will attack, and little old ladies may just curse like a sailor," the announcement reads.
Hosted by comedian James Davis (Hood Adjacent) and featuring panelists Alyson Hannigan (How I Met Your Mother), Ross Mathews (RuPaul's Drag Race), and Dulcé Sloan (The Daily Show with Trevor Noah), Adorableness will air beginning July 19. The one-week special will premiere two new episodes every night beginning at 8 PM EST on MTV.
Why is 'Ridiculousness' always on?
If you were to turn on MTV right now, you'd probably catch an episode of Ridiculousness or one of its many spinoffs. Part of the show's mass appeal comes in the "chunks" the network plays it in. 
"Since MTV began running the show in giant chunks, [it has] seen repeat viewers jump from twice a week to six times a week," Tanya Giles, the general manager and head of content strategy and programming for ViacomCBS's entertainment and youth division, tells The Ringer. "MTV's viewership has increased 21% thanks to the "stacks of Ridiculousness."
With so many spinoff series catering to various interests, that trend is likely to continue. Stay tuned to Showbiz Cheat Sheet for updates on Ridiculousness and all of its glorious spinoffs.