This MTV Series Got Cancelled After Creating an International Scandal
A popular MTV series was cancelled after creating a scandal.
TV shows on MTV are usually hit or miss. Some experience a cult following while others are critical darlings. Clone High, an adult animated series on MTV in the early 2000s, was both. Unfortunately, the show didn't last long. Pulled from the air after a controversial episode, a reboot is currently in the works.
What is 'Clone High?'
By the early 2000s, MTV's programming went from music videos to reality shows. Jackass, Cribs, and The Osbournes were the new normal for the network. With the success of animated shows like Beavis and Butt-Head and Daria, MTV decided to try its hand at another. Enter Clone High.  
Created by Phil Lord, Christopher Miller, and Bill Lawrence, the animated series focused on a high school populated by clones of historical figures. Some of the students at this atypical high school included Abraham Lincoln, Joan of Arc, Gandhi, and Cleopatra. The series also mocked teen dramas at the time — shows like Dawson's Creek and Beverly Hills, 90210.
Clone High only ran for one season — from 2002 until 2003, until its cancellation. After its ending, fans of the show couldn't let it go. According to Iowa State Daily, internet petitions and demands for a reboot continued for years. Even the show's creators kept trying to get it back into production. Now, it looks like die-hard fans will finally get their wish. 
Why did it get canceled?
There's no doubt the show was witty and original, but one character's depiction angered many and ultimately led to the cancellation. The creators' portrayal of Mahatma Gandhi, while funny to some, deeply offended audiences in India. Shown as a jerky slacker and ladies man, Screen Rant reports that after a 2003 article shows cartoon Gandhi getting beat up as part of a workout, the show's existence sparked outrage in India. 
CBR reports the anger came to a head when 150 politicians, even Gandhi's grandson, held a hunger strike outside the MTV India offices while the head of Viacom visited. With the controversy mounting, Miller tried to offer ideas to smooth over tensions while keeping Clone High in rotation. Ultimately, MTV higher-ups rejected his ideas and canceled the show. 
Miller's solution included either completely removing the character or simply stating that Gandhi is the clone of Gary Coleman. He viewed the second scenario as a win for everyone. The show would remain on air, and any controversy surrounding Gandhi would dissolve. 
Is a reboot in the works?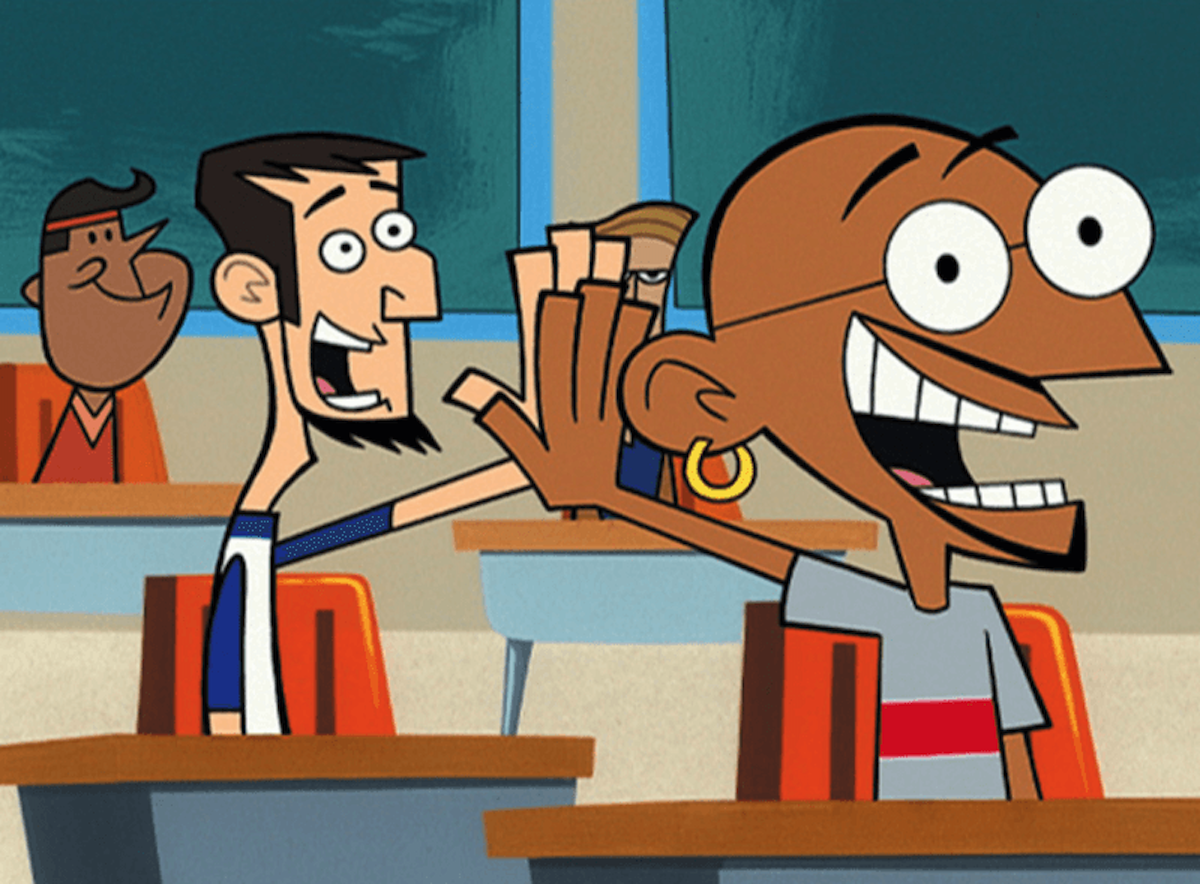 The cancellation of Clone High was disheartening for fans but also the creators. Although they failed to get it back on air after the series was axed, both Lord and Miller worked together again with great success.
Best known for their work in Cloudy with a Chance of Meatballs, the pair also worked on 21 Jump Street and The Last Man on Earth. Their counterpart on the Clone High series found his own success. He went on to create Scrubs, Spin City, Cougar Town, and Ted Lasso.
Earlier this year, Collider reported that a Clone High reboot got the green light for two seasons from HBO Max. Although originally thought to air again on MTV, HBO Max picked up the series instead.
According to Vulture, the press release for the reboot stated, "Like the original, Clone High will follow prominent historical figures who have been cloned and placed back in high school, including Abraham Lincoln, Cleopatra, Joan of Arc, John F. Kennedy and more, as they face the trials and tribulations of normal teenage life." 
With no mention of Gandhi, it'll be interesting to see how the character is handled or if he's even mentioned. 
.