MTV's 'The Challenge': Which Fan-Favorite Couples are Still Together and Who Has Called It Quits?
MTV's The Challenge isn't just about competing for a $1 million prize. For many contestants during the show's lengthy history, it's been a place to hook up and maybe even fall head over heels for someone.
Move over The Bachelor and The Bachelorette because The Challenge contestants know how to find love on reality TV. The question is — which fan-favorite couples are still together and who has called it quits?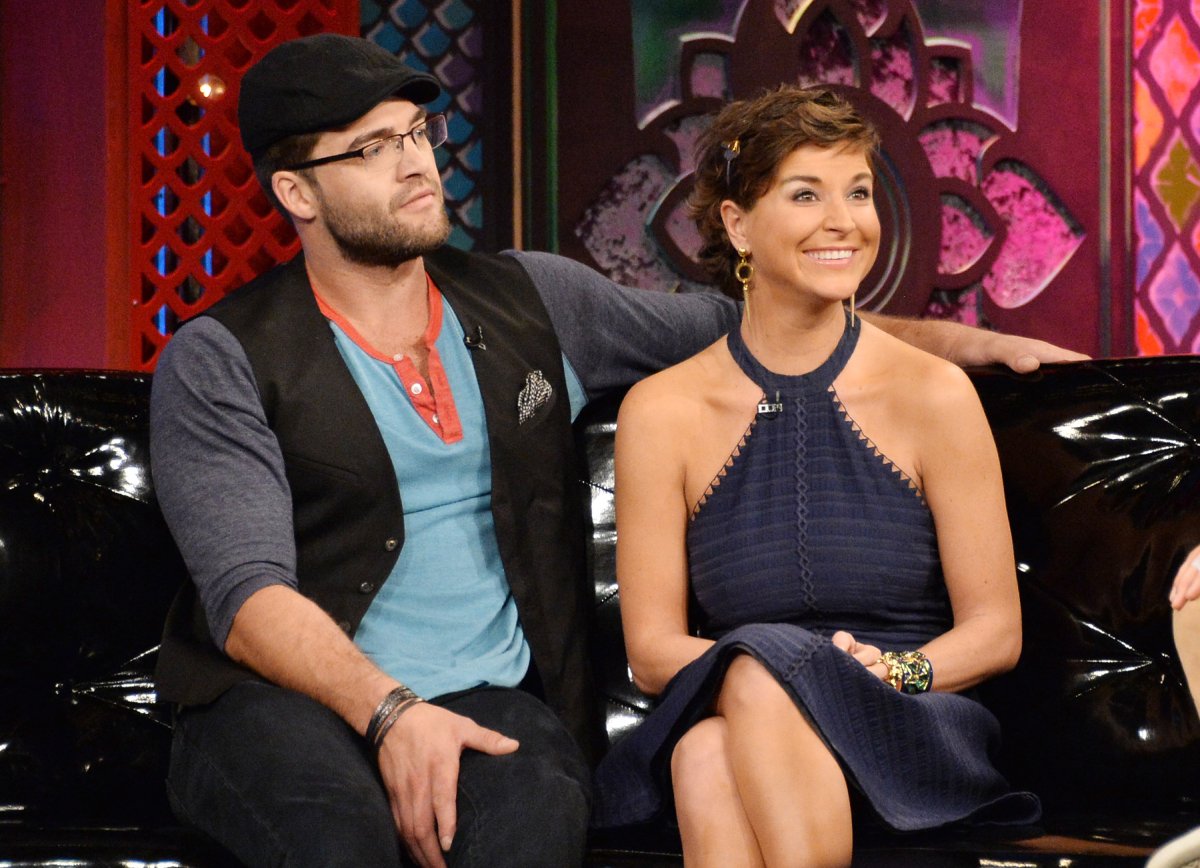 Paulie Calafiore and Cara Maria Sorbello
Status: Dating
Paulie and Cara met on Final Reckoning in 2018 and went on to compete alongside each other in War of the Worlds and War of the Worlds 2. The couple then took a break from reality TV to focus on their relationship. After a brief split, they decided to move in together in Montana.
"Here we are today, after everything we have been through, still together — and only we know what that means," Paulie told US Weekly.
Tori Deal and Derrick Henry
Status: Split
Tori and Derrick went from Are You The One? to The Challenge: Dirty 30 together. Tori excelled and became one of the best rookies in Challenge history. But Derrick didn't have near the success. Tori went on to reveal at the reunion that she cheated on Derrick with Jordan Wiseley and the couple split.
Tori Deal and Jordan Wisely
Status: Split
Tori and Jordan began their relationship after she split from Derrick, and things got serious. Jordan ended up popping the question in August 2019 while filming War of the Worlds 2. But Tori and Jordan's engagement wouldn't survive the pandemic. They called it quits in late 2020 after she competed on Double Agents.
Sean Duffy and Rachel Campos
Status: Married with nine kids
Sean and Rachel were part of the very first season of The Challenge in 1998, when it was known as Road Rules: All Stars. Sean came from The Real World: Boston, while Rachel starred on The Real World: San Francisco. The couple married in 1999 and are now the parents of nine kids.
Zach Nichols and Jenna Compono
Status: Married and expecting
Jenna met Zach during her first season of The Challenge in 2014 — Battle of the Exes II. After dating off and on for years, Zach proposed in 2019 and they tied the knot in March 2021. Just weeks before their wedding, the couple announced that they were expecting their first baby together.
Johnny "Bananas" Devenanzio and Morgan Willett
Status: Dating
The Big Brother winner picked The Challenge GOAT to be her partner in 2018's War of the Worlds. After they were sent home, Bananas and Morgan started dating and traveled the world together. They've been a couple ever since.
"Today my Ride or Die… Forever my Valentine," Bananas wrote on Instagram in February 2021.
Kam Williams and Leroy Garrett
Status: Dating
Kam and Leroy instantly connected when they met on Vendettas in 2018. Their relationship was a roller coaster at first. But things have been going strong between them since August 2019, and they moved to Texas together in late 2020.
Cory Wharton and Cheyenne Floyd
Status: Co-parents
Cory and Cheyenne had a brief romance on Rivals III in 2016, which resulted in the birth of their daughter, Ryder. They are no longer together — as Cory is well known for his multiple Challenge hookups over the years. But Cory and Cheyenne are on good terms and co-parent their daughter together.
"Cory is nothing short of an amazing father," Cheyenne told E! News. "We are so blessed to be raising mooch as co parents together and I couldn't have asked for a better father for my princess. Our daughter is the best of both of us."
Brad Fiorenze and Tori Hall
Status: Divorced
Brad and Tori met on 2008's The Gauntlet III and tied the knot two years later. During the marriage, the couple welcomed two children. But, the relationship didn't last. Brad and Tori split in 2017 and got divorced.
CT Tamburello and Diem Brown
Status: The most talked-about romance in the history of The Challenge
We couldn't have a list of fan-favorite couples from The Challenge without mentioning CT and Diem. They met on The Duel, when CT was the franchise's bad boy and she was dealing with the side effects of chemotherapy.
Diem and CT dated off and on for years and appeared on The Challenge together a number of times. Sadly, Diem's ovarian cancer returned and she was forced to leave Battle of the Exes II, with CT by her side. Diem passed away in November 2014 at the age of 32.
CT posted a touching tribute to Diem on his Instagram following her death, writing, "Our plan to be together forever hasn't changed… it's just going to take a little longer now. And I'm going to hold onto this ring for you till we are together again."
The Challenge: Spies, Lies, and Allies airs Wednesday nights on MTV.